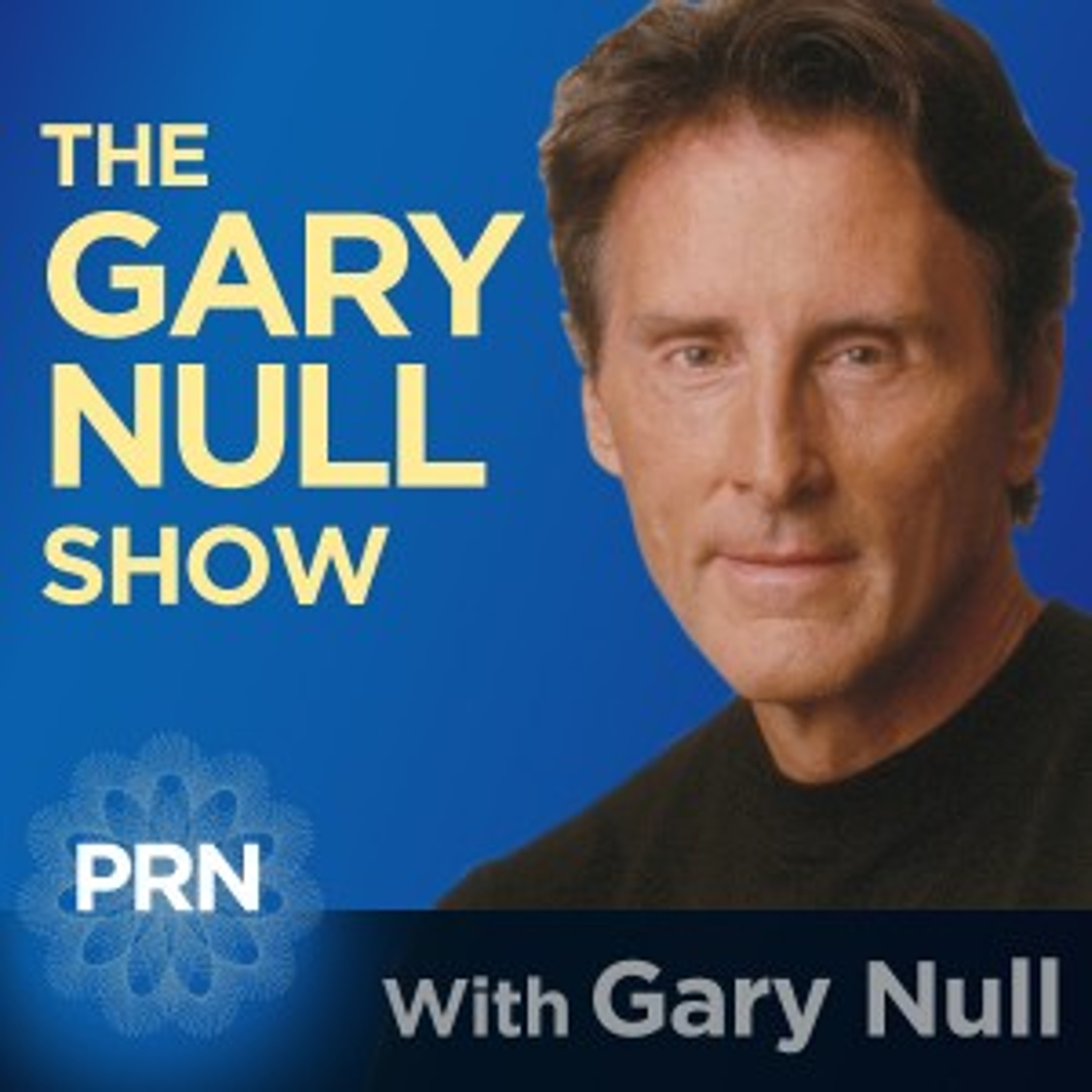 Nicotinamide riboside increases aerobic performance
State University of Campinas (Brazil), August 19, 2020
According to news originating from Limeira, Brazil, by NewsRx correspondents, research stated, "Nicotinamide riboside (NR) acts as a potent NAD precursor and improves mitochondrial oxidative capacity and mitochondrial biogenesis in several organisms. However, the effects of NR supplementation on aerobic performance remain unclear."
Our news journalists obtained a quote from the research from the State University of Campinas (UNICAMP), "Here, we evaluated the effects of NR supplementation on the muscle metabolism and aerobic capacity of sedentary and trained mice. Male C57BL/6 J mice were supplemented with NR (400 mg/Kg/day) over 5 and 10 weeks. The training protocol consisted of 5 weeks of treadmill aerobic exercise, for 60 min a day, 5 days a week. Bioinformatic and physiological assays were combined with biochemical and molecular assays to evaluate the experimental groups. NR supplementation by itself did not change the aerobic performance, even though 5 weeks of NR supplementation increased NAD levels in the skeletal muscle. However, combining NR supplementation and aerobic training increased the aerobic performance compared to the trained group. This was accompanied by an increased protein content of NMNAT3, the rate-limiting enzyme for NAD + biosynthesis and mitochondrial proteins, including MTCO1 and ATP5a. Interestingly, the transcriptomic analysis using a large panel of isogenic strains of BXD mice confirmed that the Nmnat3 gene in the skeletal muscle is correlated with several mitochondrial markers and with different phenotypes related to physical exercise. Finally, NR supplementation during aerobic training markedly increased the amount of type I fibers in the skeletal muscle."
According to the news editors, the research concluded: "Taken together, our results indicate that NR may be an interesting strategy to improve mitochondrial metabolism and aerobic capacity."
Long naps may be bad for health
Guangzhou Medical University (China), August 26, 2020
Many believe that lying down for a snooze is a harmless activity. But today, scientists show that drifting off for more than one hour could be risky. The study is presented at ESC Congress 2020.1 
"Daytime napping is common all over the world and is generally considered a healthy habit," said study author Dr. Zhe Pan of Guangzhou Medical University, China. "A common view is that napping improves performance and counteracts the negative consequences of 'sleep debt'. Our study challenges these widely held opinions."
Previous research on the link between daytime naps and death or cardiovascular disease has produced conflicting results. In addition, it did not account for the duration of night-time sleep.
This study summarised the available evidence to assess the relationship between napping and the risks of all-cause death and cardiovascular disease. A total of 313,651 participants from more than 20 studies were included in the analysis. Some 39% of participants took naps.
The analysis found that long naps (more than 60 mins) were associated with a 30% greater risk of all-cause death and 34% higher likelihood of cardiovascular disease compared to no napping. When night-time sleep was taken into account, long naps were linked with an elevated risk of death only in those who slept more than six hours per night.
Overall, naps of any length were linked with a 19% elevated risk of death. The connection was more pronounced in women, who had a 22% greater likelihood of death with napping compared to no napping, and older participants, whose risk rose by 17% with naps.
Short naps (less than 60 minutes) were not risky for developing cardiovascular disease. Dr. Pan said: "The results suggest that shorter naps (especially those less than 30 to 45 minutes) might improve heart health in people who sleep insufficiently at night."
The reasons why napping affects the body are still uncertain, said Dr. Pan, but some studies have suggested that long snoozes are linked with higher levels of inflammation, which is risky for heart health and longevity. Other research has connected napping with high blood pressure, diabetes, and poor overall physical health.
He concluded: "If you want to take a siesta, our study indicates it's safest to keep it under an hour. For those of us not in the habit of a daytime slumber, there is no convincing evidence to start."
Study suggests deficiency of vitamin D or selenium may decrease immune defenses against COVID-19
Seoul Clinical Laboratories (South Korea), August 28, 2020
According to news reporting from Yongin, South Korea, research stated, "The relationship between immunity and nutrition is well known and its role in coronavirus disease 2019 (COVID-19) is also being paid greater attention. However, the nutritional status of COVID-19 patients is unknown."
The news correspondents obtained a quote from the research from Seoul Clinical Laboratories, "Vitamins B1, B6, B12, D (25-hydroxyvitamin D), folate, selenium, and zinc levels were measured in 50 hospitalized patients with COVID-19. A total of 76% of the patients were vitamin D deficient and 42% were selenium deficient. No significant increase in the incidence of deficiency was found for vitamins B1, B6, and B12. folate, and zinc in patients with COVID-19. The COVID-19 group showed significantly lower vitamin D values than the healthy control group (150 people, age/sex matching). Severe vitamin D deficiency (based on 10 ng/dL) was found in 24% of the patients in the COVID-19 group and 7.3% of the control group. Among 12 patients with respiratory distress, 11 (91.7%) were deficient in at least one nutrient. However, patients without respiratory distress showed deficiency in 30/38 people (78.9%, P-value 0.425)."
According to the news reporters, the research concluded: "These results suggest that a deficiency of vitamin D or selenium may decrease the immune defenses against COVID-19 and cause progression to severe disease; however, more precise and large-scale studies are needed."
Alpha-lipoic acid supplementation associated with less inflammation among diabetics with history of heart attack
Bogomolets National Medical University (Ukraine), July 28, 2020
The January-March 2020 issue of the Journal of Medicine and Life published the findings of a study that revealed a reduction in markers of inflammation among type 2 diabetics with prior myocardial infarction (heart attack) who received supplements containing alpha-lipoic acid.
The study included 67 men and 45 women with type 2 diabetes and a history of non-Q-myocardial infarction who were being treated with oral antidiabetic therapies and basic cardiovascular medications. The group was matched for age and sex with 40 subjects who were free of chronic diseases. The diabetics were divided into two groups: one with 59 people, who received 600 milligrams orally administered alpha-lipoic acid per day for four months in addition to their prescription drug regimen, while the other 53 received only their prescription drugs. Blood samples were analyzed for serum markers of inflammation that included C-reactive protein (CRP), interleukin-6 (IL-6) and tumor necrosis factor-alpha (TNF-a) before and after the treatment period.
Upon enrollment, diabetics who received alpha-lipoic acid had serum CRP levels that averaged 2.7 times higher, IL-6 levels that averaged 4.4 times higher and TNF-a levels that averaged 3.1 times higher than the healthy control group. Similar levels were measured among the diabetic participants who did not receive lipoic acid. At the end of four months, participants who received alpha-lipoic acid experienced a 30.9% decline in CRP, a 29.7% decrease in IL-6 and a 22.7% reduction in TNF-a, while the unsupplemented diabetic group experienced nonsignificant changes in these markers.
Authors Natalia A. Altunina and colleagues observed that alpha-lipoic acid's anti-inflammatory effect is considered to be independent of its better-known antioxidant activity, and that clinical evaluation of this effect has been limited to a few studies. They explained that alpha-lipoic acid inhibits nuclear factor-kappa beta (NF-kB), which is associated with inflammation and other processes.
The authors concluded that alpha-lipoic acid "can be used to reduce the activity of systemic inflammation as a predictor of diabetes and coronary heart disease progression."
How vitamin C could help over 50s retain muscle mass
University of East Anglia (UK), August 28, 2020
Vitamin C could be the key to better muscles in later life—according to new research from the University of East Anglia (UEA).
A study published today shows that older people who eat plenty of vitamin C—commonly found in citrus fruits, berries and vegetables—have the best skeletal musclemass.
This is important because people tend to lose skeletal muscle mass as they get older—leading to sarcopenia (a condition characterised by loss of skeletal muscle mass and function), frailty and reduced quality of life.
Lead researcher Prof Ailsa Welch, from UEA's Norwich Medical School said: "As people age, they lose skeletal muscle mass and strength.
"People over 50 lose up to one percent of their skeletal muscle mass each year, and this loss is thought to affect more than 50 million people worldwide."
"It's a big problem, because it can lead to frailty and other poor outcomes such as sarcopenia, physical disability, type-2 diabetes, reduced quality of life and death."
"We know that Vitamin C consumption is linked with skeletal muscle mass. It helps defend the cells and tissues that make up the body from potentially harmful free radical substances. Unopposed these free radicals can contribute to the destruction of muscle, thus speeding up age-related decline."
"But until now, few studies have investigated the importance of Vitamin C intake for older people. We wanted to find out whether people eating more Vitamin C had more muscle mass than other people."
The research team studied data from more than 13,000 people aged between 42-82 years, who are taking part in the EPIC (European Prospective Investigation into Cancer and Nutrition) Norfolk Study.
They calculated their skeletal muscle mass and analysed their vitamin C intakes from a seven-day food diary. They also examined the amount of vitamin C in their blood.
Dr. Richard Hayhoe, also from UEA's Norwich Medical School, said: "We studied a large sample of older Norfolk residents and found that people with the highest amounts of vitamin C in their diet or blood had the greatest estimated skeletal muscle mass, compared to those with the lowest amounts.
"We are very excited by our findings as they suggest that dietary vitamin C is important for muscle health in older men and women and may be useful for preventing age-related muscle loss.
"This is particularly significant as Vitamin C is readily available in fruits and vegetables, or supplements, so improving intake of this vitamin is relatively straightforward.
"We found that nearly 60 percent of men and 50 percent of women participants were not consuming as much Vitamin C as they should, according to the European Food Safety Agency recommendations.
"We're not talking about people needing mega-doses. Eating a citrus fruit, such as an orange, each day and having a vegetable side to a meal will be sufficient for most people."
Vitamin E supplementation shows promise as treatment option for NAFLD
Aristotle University (Greece), August 26 2020. 
Results from a systematic review and meta-analysis reported on August 18, 2020 in the Journal of Gastroenterology and Hepatology indicate a benefit for supplementing with vitamin E for individuals with nonalcoholic fatty liver disease(NAFLD). The disease is defined as an elevated percentage of liver cell fat in the absence of excessive alcohol consumption. Nonalcoholic fatty liver disease is estimated to affect up to a third of the world's population.
For their review, Andreas Vadarlis and colleagues at Aristotle University of Thessaloniki, Greece selected seven randomized clinical trials that compared the effects of vitamin E to a placebo. Four trials evaluated the effects of the vitamin in a total of 368 participants with NAFLD and three trials included 400 participants with nonalcoholic steatohepatitis (NASH, an advanced state of NAFLD). 
Among the studies that examined the effects of vitamin E on the transaminase liver enzymes alanine aminotransferase and (ALT) and aspartate aminotransferase (AST), which are elevated in patients with liver diseases, ALT was lowered by an average of 7.37 international units per liter (IU/L) and AST by an average of 5.71 IU/L compared to a placebo. 
Fibrosis score, considered to be the most important prognostic factor of NAFLD progression, significantly improved among those who received vitamin E. Histology parameters, including steatosis, lobular inflammation and hepatocellular ballooning, also improved in vitamin E-treated participants compared to a placebo.
Among the subjects evaluated for low-density lipoprotein cholesterol, a significant reduction occurred in those treated with vitamin E. Additionally, fasting blood glucose levels and leptin were lower in comparison with the placebo group among those who received vitamin E. 
"Vitamin E could be considered as a treatment option in patients with NAFLD/NASH improving both liver enzymes and histological parameters," the authors concluded.
Meta-analysis affirms benefit for omega-3 fatty acid supplementation in cardiovascular outcomes
University of Milan (Italy), August 11, 2020
Findings from an updated meta-analysis published in the October 2020 issue of Pharmacological Research support a protective effect for supplementing with omega-3 polyunsaturated fatty acids (PUFA) against heart disease mortality, major adverse cardiovascular events and myocardial infarction (heart attack).
For their analysis, researchers selected 16 randomized, controlled trials that examined the effects of omega 3 fatty acid supplementation among a total of 81,073 participants. Trials were limited to those that included subjects at high cardiovascular risk and/or who had previous cardiovascular events. "The objective of our study was to perform a meta-analysis of all the available randomized controlled trials on cardiovascular secondary prevention and patients at high (and very high) cardiovascular risk to investigate the cardiovascular preventive effect of omega 3 fatty acid administration through supplements (no dietary counselling), with a focus on the role of dose and type of omega 3 PUFA administered, as well as its effects in populations with different cardiovascular risk at baseline," authors Manuela Casula of the University of Milan and colleagues explained.
During the trials' follow-up periods, which ranged from one to seven years, the intake of more than one gram per day of omega 3 was associated with a 35% lower risk of dying from cardiovascular causes, a 24% lower risk of experiencing major adverse cardiovascular events and a 33% lower risk of myocardial infarction. Further analysis revealed that a reduction in the risk of cardiac death or myocardial infarction occurred only among trials that included participants who had already experienced major adverse cardiovascular events. Interestingly, a combination of the omega 3 fatty acids eicosapentaenoic acid (EPA) plus docosahexaenoic acid (DHA) was more effective than the use of EPA alone to reduce the risk of dying from cardiac conditions; however, EPA alone, which was evaluated in three trials, appeared to have a greater association with the reduction in the occurrence of major cardiovascular events. 
The authors of the report remark that the intake of one to two meals containing oily fish per week for general health as recommended by world health authorities provides only 250 to 500 milligrams per day of EPA plus DHA, and that an intake of omega 3 fatty acids well above this amount has been associated with a reduction in cardiac mortality among healthy individuals, as well as those with pre-existing cardiovascular disease. 
"Stratified analyses based on levels of omega 3 PUFA above and below one gram per day highlight a relevant clinical benefit of the supplementation of omega 3 on coronary heart disease outcomes only when administered at high doses," they observed. "Only the administration of more than one gram per day of omega 3 PUFA seems to be effective in reducing the risk of cardiac death, major adverse cardiac events and myocardial infarction."
Higher serum magnesium concentration associated with lower risk of incident cognitive impairment
Columbia University, August 28, 2020
According to news reporting out of New York City, New York, research stated, "To examine the prospective association between serum Mg level and the incidence of cognitive impairment. A random sub-cohort (n = 2063) from the Reasons for Geographic and Racial Differences in Stroke (REGARDS) cohort was included in this study."
Our news journalists obtained a quote from the research from Columbia University, "Baseline serum Mg concentration was measured using inductively coupled plasma mass spectrometry. According to the current reference interval of serum magnesium (0.75-0.95 mmol/L), we classified participants below the interval as Level 1 and used it as the referent. The rest of the study population were equally divided into three groups, named Level 2 to 4. Incident cognitive impairment was identified using the Six-Item Screener. Multivariable-adjusted odds ratios (ORs) and corresponding 95% confidence intervals (CIs) were estimated using logistic regression models. After adjustment for potential confounders, an inverse threshold association between serum Mg level and incident cognitive impairment was observed. Compared to those with hypomagnesemia (Level 1: < 0.75 mmol/L), the relative odds of incident cognitive impairment was reduced by 41% in the second level [OR (95% CI) = 0.59 (0.37, 0.94)]; higher serum Mg level did not provide further benefits [Level 3 and 4 versus Level 1: OR (95% CI) = 0.54 (0.34, 0.88) and 0.59 (0.36, 0.96), P for linear trend = 0.08]."
According to the news editors, the research concluded: "Findings from this prospective study suggest that sufficient Mg status within the normal range may be beneficial to cognitive health in the US general population."