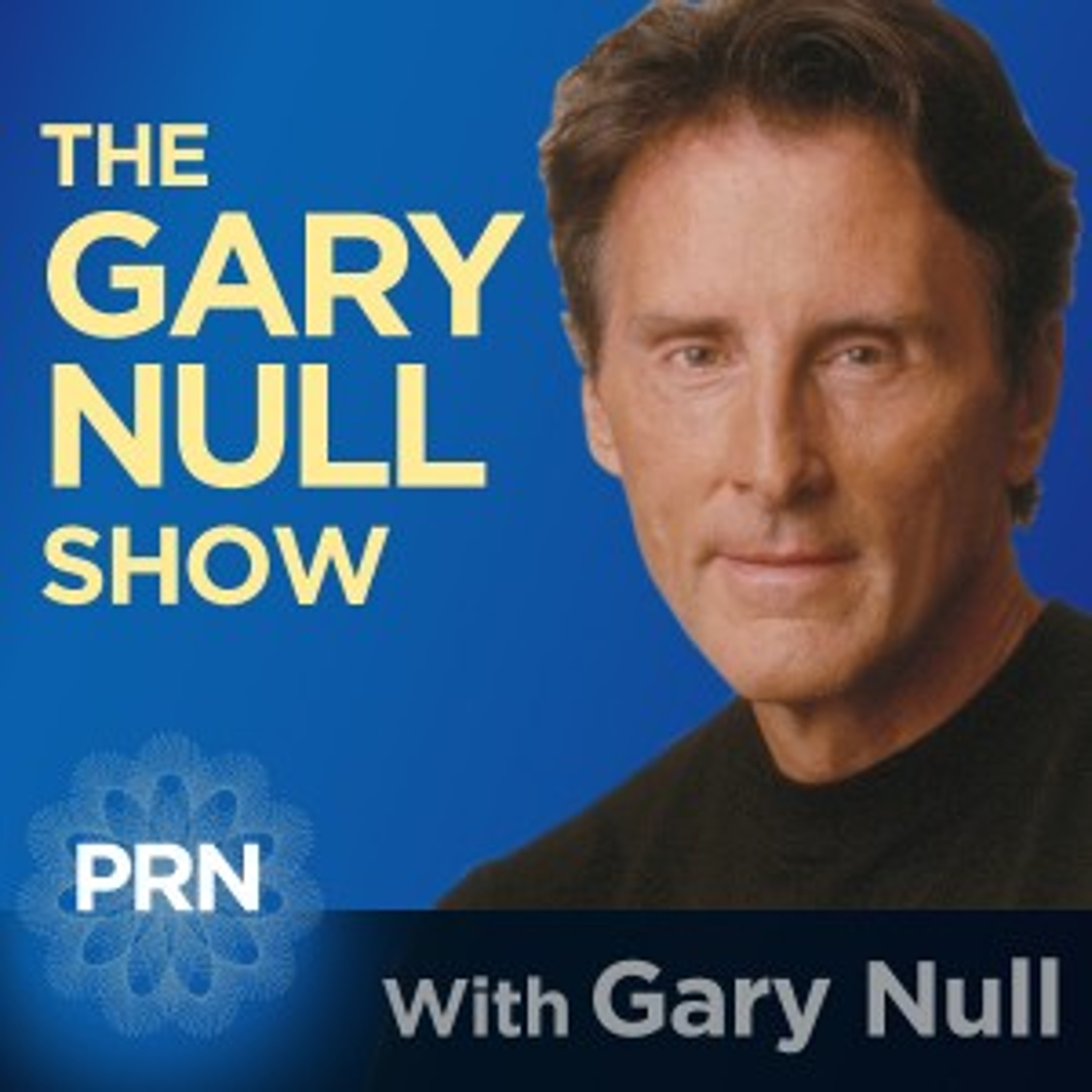 Gary takes on the real issues that the mainstream media is afraid to tackle. Tune in to find out the latest about health news, healing, politics, and the economy. 
Gut microbiome implicated in healthy aging and longevity
Data from over 9,000 people reveal a distinct gut microbiome signature that is associated with healthy aging and survival in the latest decades of life
Institute for Systems Biology (Seattle), February 18, 2021
The gut microbiome is an integral component of the body, but its importance in the human aging process is unclear. ISB researchers and their collaborators have identified distinct signatures in the gut microbiome that are associated with either healthy or unhealthy aging trajectories, which in turn predict survival in a population of older individuals. The work is set to be published in the journal Nature Metabolism.
The research team analyzed gut microbiome, phenotypic and clinical data from over 9,000 people - between the ages of 18 and 101 years old - across three independent cohorts. The team focused, in particular, on longitudinal data from a cohort of over 900 community-dwelling older individuals (78-98 years old), allowing them to track health and survival outcomes. 
The data showed that gut microbiomes became increasingly unique (i.e. increasingly divergent from others) as individuals aged, starting in mid-to-late adulthood, which corresponded with a steady decline in the abundance of core bacterial genera (e.g. Bacteroides) that tend to be shared across humans.
Strikingly, while microbiomes became increasingly unique to each individual in healthy aging, the metabolic functions the microbiomes were carrying out shared common traits. This gut uniqueness signature was highly correlated with several microbially-derived metabolites in blood plasma, including one - tryptophan-derived indole - that has previously been shown to extend lifespan in mice. Blood levels of another metabolite - phenylacetylglutamine - showed the strongest association with uniqueness, and prior work has shown that this metabolite is indeed highly elevated in the blood of centenarians.
"This uniqueness signature can predict patient survival in the latest decades of life," said ISB Research Scientist Dr. Tomasz Wilmanski, who led the study. Healthy individuals around 80 years of age showed continued microbial drift toward a unique compositional state, but this drift was absent in less healthy individuals. 
"Interestingly, this uniqueness pattern appears to start in mid-life - 40-50 years old - and is associated with a clear blood metabolomic signature, suggesting that these microbiome changes may not simply be diagnostic of healthy aging, but that they may also contribute directly to health as we age," Wilmanski said. For example, indoles are known to reduce inflammation in the gut, and chronic inflammation is thought to be a major driver in the progression of aging-related morbidities.
"Prior results in microbiome-aging research appear inconsistent, with some reports showing a decline in core gut genera in centenarian populations, while others show relative stability of the microbiome up until the onset of aging-related declines in health," said microbiome specialist Dr. Sean Gibbons, co-corresponding author of the paper. "Our work, which is the first to incorporate a detailed analysis of health and survival, may resolve these inconsistencies. Specifically, we show two distinct aging trajectories: 1) a decline in core microbes and an accompanying rise in uniqueness in healthier individuals, consistent with prior results in community-dwelling centenarians, and 2) the maintenance of core microbes in less healthy individuals."
This analysis highlights the fact that the adult gut microbiome continues to develop with advanced age in healthy individuals, but not in unhealthy ones, and that microbiome compositions associated with health in early-to-mid adulthood may not be compatible with health in late adulthood.
"This is exciting work that we think will have major clinical implications for monitoring and modifying gut microbiome health throughout a person's life," said ISB Professor Dr. Nathan Price, co-corresponding author of the paper. 
Rosmarinic acid suppresses cognitive decline in Alzheimer disease mouse model
University of Tokyo (Japan), February 15, 2021
According to news originating from the University of Tokyo , research stated, "Rosmarinic acid (RA), a polyphenol found in Lamiaceae herbs, is a candidate of preventive ingredients against Alzheimer's disease (AD) as it potently suppresses the aggregation of amyloid b (Ab); however, the effect of RA on tau phosphorylation and cognitive dysfunction remains unclear."
Financial supporters for this research include Japan Society for the Promotion of Science; Japan Agency for Medical Research and Development; Cross-Ministerial Strategic Innovation Promotion Program.
The news editors obtained a quote from the research from University of Tokyo: "The present study revealed that RA intake inhibited the pathological hallmarks of AD, including Ab and phosphorylated tau accumulation, and improved cognitive function in the 3 x Tg-AD mouse model. Additionally, RA intake suppressed hippocampal inflammation and led to the downregulation of the JNK signaling pathway that induces tau phosphorylation. Feeding with RA exerted an anti-inflammatory effect not only in the central nervous system but also in the periphery."
According to the news editors, the research concluded: "Downregulation of the JNK signaling pathway in hippocampus may be a potential mechanism underlying the inhibition of progression of pathology and cognitive deficit by RA feeding."
Excess fatty tissue accumulated in the neck increases the chances of suffering heart problems, according to a new study
University of Granada (Spain), February 15, 2021
Researchers from the University of Granada warn that an accumulation of fatty tissue in the neck (both the double chin and the deeper deposits, located between muscles and around the cervical vertebrae) is a predictor of central and overall adiposity, cardiometabolic risk, and a pro-inflammatory profile in sedentary young adults.
Traditionally, the accumulation of visceral adipose tissue has been considered one of the factors most strongly related to cardiometabolic risk and chronic (low-grade) inflammation in humans. However, this well-established association has led researchers to neglect, to some degree, the study of other fatty deposits and their clinical/biological relevance.
"Curiously, several studies have demonstrated that the accumulation of fat in the neck (both superficial deposits such as the double chin or jowls and the deeper deposits, located between the muscles and around the cervical vertebrae) increases in direct proportion to the weight or adiposity of the individual and that it follows specific accumulation patterns, according to gender," explains María José Arias Téllez, a researcher at the UGR and one of the main authors of this work. 
In fact, a greater accumulation of fat in certain neck tissue compartments, particularly the deeper ones, is linked to a greater likelihood of cardiometabolic risk. Arias Téllez says, "However, the evidence accumulated to date has been based on experiments performed on patients with benign/malignant tumors or other chronic conditions, and it remains to be seen whether it can be generalized to relatively healthy adults."
The study carried out at the UGR is part of the ACTIBATE project (Activating Brown Adipose Tissue through Exercise—seeprofith.ugr.es/actibate). The research was led by Jonatan Ruiz Ruiz and its results have been published in the International Journal of Obesity.
The study shows that the accumulation of fat in the neck—measured with computed tomography scanning—as well as its distribution in different compartments, is associated with greater overall and central adiposity, greater cardiometabolic risk, and a greater inflammatory status among healthy young adults, regardless of the amount of total and visceral fat. In addition, among the most relevant findings, the researchers observed that this accumulation of fat in the neck was as powerful a factor (in terms of direction and magnitude) as the accumulation of visceral fat in the prediction of cardiometabolic risk and inflammatory status, especially in men.
"Therefore, these results underline the need for further research in this new direction, to better understand the effect of fat accumulation in the upper part of the trunk (including the neck) and its clinical repercussions, especially in cardiometabolic riskand inflammation," explains Francisco Miguel Acosta Manzano, one of the main authors of the research.
"We still have much work to do. We need to investigate the adipose tissue of the neck in greater depth, to understand its pathogenic role in obesity and associated comorbidities, as well as its biological importance. Furthermore, we only have scant knowledge about the morphological or molecular characteristics of the adipocytes in these deposits, and here basic studies are required. As we increase our knowledge of this deposit, we can also determine whether specific interventions (for example, physical exercise and/or restricted calorie intake) could help reduce the accumulation of fat in the neck (as well as total fat) and implement them clinically," explain Arias Téllez and Francisco Miguel Acosta Manzano, both Ph.D.s students on the Biomedicine program of the UGR's International School for Postgraduate Studies 
Effects of saffron extract supplementation on mood, well-being and response to a psychosocial stressor in healthy adults
Northumbria University (UK), February 16, 2021
According to news reporting originating from Newcastle upon Tyne, United Kingdom, research stated, "Anxiety, stress, and low mood are closely related and may contribute to depressive symptoms. Among non-pharmacological solutions to improve subclinical mood symptoms and resilience to stress, natural products such as saffron-identified as promising following preliminary beneficial effects in major depressive disorder-represent a relevant strategy."
Our news reporters obtained a quote from the research from Northumbria University: "This study aimed to assess the efficacy of 8 weeks' supplementation with 30 mg standardized saffron extract on emotional well-being in healthy adults with subclinical feelings of low mood and anxiety and/or stress and evaluate the acute effect of saffron in response to a lab-based psychosocial stressor. The study adopted a double-blind, randomized, parallel groups design in which 56 healthy male and female individuals (18-54 years) received either a saffron extract or a placebo for 8 weeks. Chronic effects of saffron on subjective anxiety, stress, and depressive feelings were assessed using a questionnaire battery [including Profile of Mood State-2, (POMS)] and acute effects in response to a lab-based psychosocial stressor were measured through psychological and physiological parameters. Urinary crocetin levels were quantified. Participants who received the saffron extract reported reduced depression scores and improved social relationships at the end of the study. Urinary crocetin levels increased significantly with saffron supplementation and were correlated with change in depression scores. The typical stress-induced decrease in heart rate variability (HRV) during exposure to the stressor was attenuated following acute saffron intake."
According to the news editors, the research concluded: "Saffron extract appears to improve subclinical depressive symptoms in healthy individuals and may contribute to increased resilience against the development of stress-related psychiatric disorders. Clinical trials number: NCT03639831."
The science of siestas: New research reveals the genetic basis for daytime napping
Massachusetts General Hospital and University of Murcia (Spain), February 13, 2021
How often a person takes daytime naps, if at all, is partly regulated by their genes, according to new research led by investigators at Massachusetts General Hospital (MGH) and published in Nature Communications. In this study, the largest of its kind ever conducted, the MGH team collaborated with colleagues at the University of Murcia in Spain and several other institutions to identify dozens of gene regions that govern the tendency to take naps during the day. They also uncovered preliminary evidence linking napping habits to cardiometabolic health
Napping is somewhat controversial," says Hassan Saeed Dashti, Ph.D., RD, of the MGH Center for Genomic Medicine, co-lead author of the report with Iyas Daghlas, a medical student at Harvard Medical School (HMS). Dashti notes that some countries where daytime naps have long been part of the culture (such as Spain) now discourage the habit. Meanwhile, some companies in the United States now promote napping as a way to boost productivity. "It was important to try to disentangle the biological pathways that contribute to why we nap," says Dashti. 
Previously, co-senior author Richa Saxena, Ph.D., principal investigator at the Saxena Lab at MGH, and her colleagues used massive databases of genetic and lifestyle information to study other aspects of sleep. Notably, the team has identified genes associated with sleep duration, insomnia, and the tendency to be an early riser or "night owl." To gain a better understanding of the genetics of napping, Saxena's team and co-senior author Marta Garaulet, Ph.D., of the Department of Physiology at the University of Murcia, performed a genome-wide association study (GWAS), which involves rapid scanning of complete sets of DNA, or genomes, of a large number of people. The goal of a GWAS is to identify genetic variations that are associated with a specific disease or, in this case, habit.
For this study, the MGH researchers and their colleagues used data from the UK Biobank, which includes genetic information from 452,633 people. All participants were asked whether they nap during the day "never/rarely," "sometimes" or "usually." The GWAS identified 123 regions in the human genome that are associated with daytime napping. A subset of participants wore activity monitors called accelerometers, which provide data about daytime sedentary behavior, which can be an indicator of napping. This objective data indicated that the self-reports about napping were accurate. "That gave an extra layer of confidence that what we found is real and not an artifact," says Dashti.
Several other features of the study bolster its results. For example, the researchers independently replicated their findings in an analysis of the genomes of 541,333 people collected by 23andMe, the consumer genetic-testing company. Also, a significant number of the genes near or at regions identified by the GWAS are already known to play a role in sleep. One example is KSR2, a gene that the MGH team and collaborators had previously found plays a role in sleep regulation.
Digging deeper into the data, the team identified at least three potential mechanisms that promote napping:
Sleep propensity: Some people need more shut-eye than others.
Disrupted sleep: A daytime nap can help make up for poor quality slumber the night before.
Early morning awakening: People who rise early may "catch up" on sleep with a nap.
"This tells us that daytime napping is biologically driven and not just an environmental or behavioral choice," says Dashti. Some of these subtypes were linked to cardiometabolic health concerns, such as large waist circumference and elevated blood pressure, though more research on those associations is needed. "Future work may help to develop personalized recommendations for siesta," says Garaulet. 
Furthermore, several gene variants linked to napping were already associated with signaling by a neuropeptide called orexin, which plays a role in wakefulness. "This pathway is known to be involved in rare sleep disorders like narcolepsy, but our findings show that smaller perturbations in the pathway can explain why some people nap more than others," says Daghlas.
One or more soda a day could decrease chances of getting pregnant
Boston University School of Public Health,  February 13, 2021
The amount of added sugar in the American diet has increased dramatically over the last 50 years. Much of that increase comes from higher intake of sugar-sweetened beverages, which constitute approximately one-third of the total added sugar consumption in the American diet. While consumption of these beverages has been linked to weight gain, type 2diabetes, early menstruation, and poor semen quality, few studies have directly investigated the relationship between sugary drinks and fertility.
Now, a new study led by Boston University School of Public Health (BUSPH) researchers has found that the intake of one or more sugar-sweetened beverages per day—by either partner—is associated with a decreased chance of getting pregnant.
The study was published in Epidemiology.
"We found positive associations between intake of sugar-sweetened beverages and lower fertility, which were consistent after controlling for many other factors, including obesity, caffeine intake, alcohol, smoking, and overall diet quality," says lead author Elizabeth Hatch, professor of epidemiology. "Couples planning a pregnancy might consider limiting their consumption of these beverages, especially because they are also related to other adverse health effects."
About 15 percent of couples in North America experience infertility. Identifying modifiable risk factors for infertility, including diet, could help couples conceive more quickly and reduce the psychological stress and financial hardship related to fertility treatments, which are associated with more than $5 billion in annual US healthcare costs.
Through the Pregnancy Study Online (PRESTO), an ongoing web-based prospective cohort study of North American couples, the researchers surveyed 3,828 women aged 21 to 45 living in the United States or Canada and 1,045 of their male partners. Participants completed a comprehensive baseline survey on medical history, lifestyle factors, and diet, including their intake of sugar-sweetened beverages. Female participants then completed a follow-up questionnaire every two months for up to 12 months or until pregnancy occurred.
Both female and male intake of sugar-sweetened beverages was associated with 20 percent reduced fecundability, the average monthly probability of conception. Females who consumed at least one soda per day had 25 percent lower fecundability; male consumption was associated with 33 percent lower fecundability. Intake of energy drinks was related to even larger reductions in fertility, although the results were based on small numbers of consumers. Little association was found between intake of fruit juices or diet sodas and fertility.
"Given the high levels of sugar-sweetened beverages consumed by reproductive-aged couples in North America, these findings could have important public healthimplications," the authors concluded.