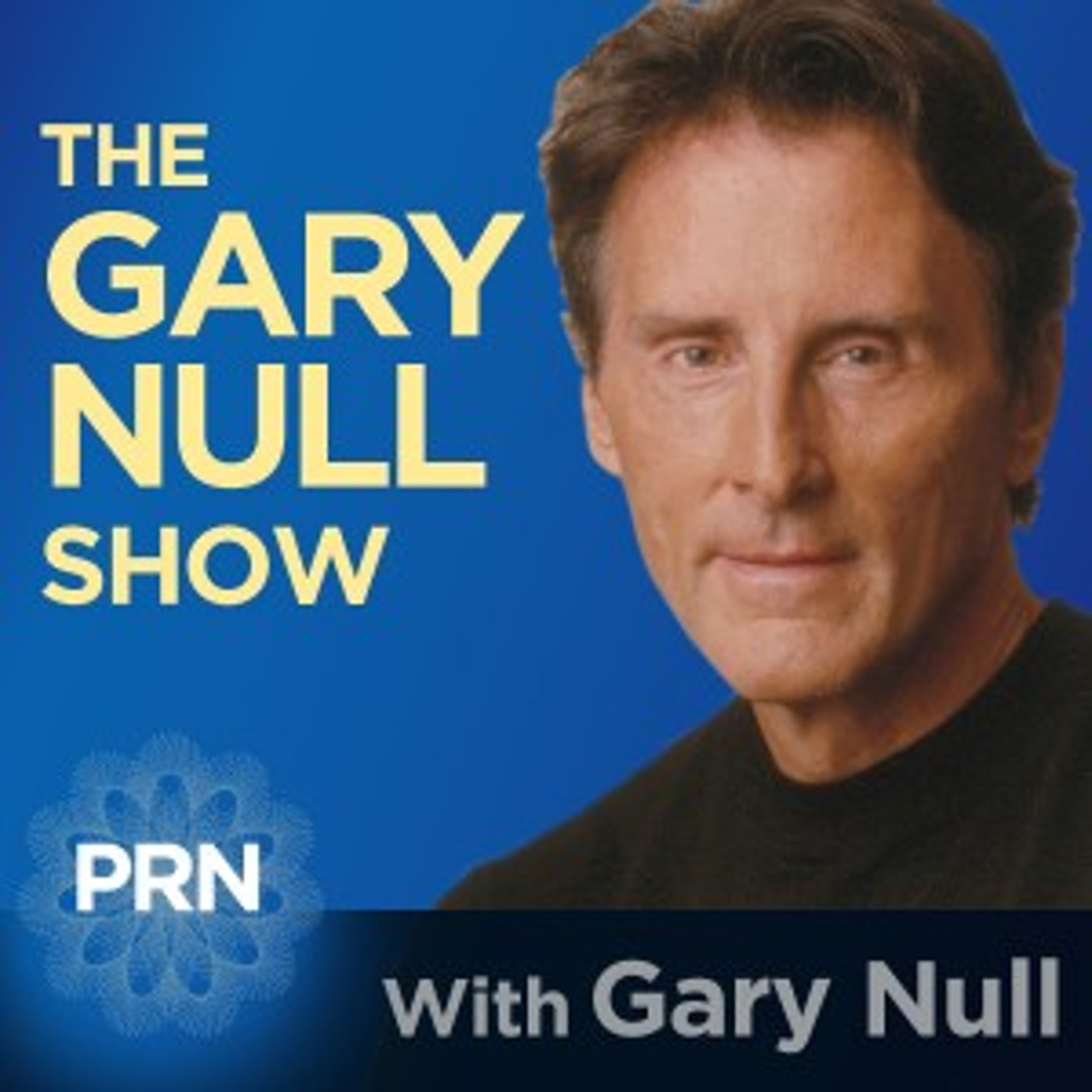 Study presents evidence supporting the use of curcumin as alternative treatment for kidney fibrosis
Zhejiang University (China), May 7, 2021
In a recent study, Chinese researchers explored the anti-fibrotic effects of curcumin, the active component of turmeric. Specifically, they looked at how curcumin affects epithelial-mesenchymal transition (EMT) and the activation of the phosphatidylinositol 3-kinase (PI3K)/Akt pathway. EMT refers to epithelial cells undergoing molecular changes and gaining new characteristics, such as an enhanced ability to produce ECM components. Meanwhile, the PI3K/Akt pathway is one of the major cell signaling pathways that regulate fibrosis.
The researchers reported their findings in an article published in the journal Biological and Pharmaceutical Bulletin.
Curcumin is an effective alternative treatment for renal fibrosis
According to several animal studies, curcumin can protect the kidneys by preventing the development of renal fibrosis. However, the mechanisms underlying this activity are still unknown.
To explore these mechanisms and the anti-fibrotic activities of curcumin, the researchers treated human kidney tubular epithelial cells (HKCs) with transforming growth factor-B1 (TGF-B1), curcumin and a combination of both. TGF-B1 is a protein that's involved in many cellular functions, including cell growth, proliferation, differentiation and death, as well as the induction of EMT.
The researchers used 3-(4,5-dimethylthiazol-2-yl)-2,5-diphenyltetrazolium bromide (MTT) assay to assess the effect of curcumin on cell proliferation. They also used immunocytochemistry, real-time PCR and Western blot to analyze the expression of epithelial cell markers (E-cadherin and cytokeratin), mesenchymal cell markers (vimentin, alpha smooth muscle actin (a-SMA) and fibroblast-specific protein 1 (FSP1)) and key proteins involved in the Akt/mammalian target of rapamycin (mTOR) pathway.
The researchers found that low-dose curcumin (3.125 and 25?micromol/L) effectively promoted HKC proliferation. After 72 hours of incubating HKCs with TGF-B1 and curcumin, curcumin caused the cells to maintain epithelial morphology in a dose-dependent manner. It also decreased the expression of EMT-related proteins, such as vimentin, a-SMA and FSP1, and increased the expression of E-cadherin and cytokeratin. In addition, the researchers noted that curcumin reduced Akt, mTOR and P70S6K phosphorylation, which effectively suppressed the activation of the Akt/mTOR pathway in HKCs.
Based on these findings, the researchers concluded that curcumin is an effective alternative treatment for renal fibrosis because it can promote HKC proliferation and stop EMT by inhibiting the activation of the Akt/mTOR pathway activity.
Research reveals new approach to understanding our wellbeing
Swansea University, May 12, 2021
The ability to connect and feel a sense of belonging are basic human needs but new Swansea University research has examined how these are determined by more than just our personal relationships.
Research led by psychologist Professor Andrew Kemp, of the College of Human and Health Sciences, highlights the importance of taking a wider approach to wellbeing and how it can be influenced by issues such as inequality and anthropogenic climate change.
Professor Kemp worked with Ph.D. student Jess Mead and consultant clinical psychologist Dr. Zoe Fisher, of the University's Health and Wellbeing Academy, on the study which presents a transdisciplinary framework to help understand and improve wellbeing.
Professor Kemp said: "We define wellbeing as positive psychological experience, promoted by connections to self, community and environment, supported by healthy vagal function, all of which are impacted by socio-contextual factors that lie beyond the control of the individual."
The researchers say their latest findings, which have just been published in Frontiers in Psychology, are particularly topical as society looks to recover and learn from COVID-19.
He said: "Our framework has already contributed to a better understanding of how to protect wellbeing during the pandemic and has led to the development of an innovative wellbeing science intervention, targeting university students and people living with acquired brain injury."
Professor Kemp added: "We feel our invited paper is timely as it not only aligns with a post-pandemic future that requires societal transformation, but it also picks up on global efforts to promote planetary wellbeing.
"Globalization, urbanization and technological advancements have meant that humans have become increasingly disconnected from nature. This continues despite research showing that contact with nature improves wellbeing."
The research reveals the advantages to health and wellbeing derived from connecting to oneself, others and nature and emphasizes a need for focused efforts to tackle major societal issues that affect our capacity for connection.
He added: "The poorest are disproportionally impacted by major societal challenges including increasing burden of chronic disease, societal loneliness and anthropogenic climate change.
"Economic inequality has adverse impacts on the entire population, not just the poor, so improving economic inequality is fundamental to improving population wellbeing."
Taking a transdisciplinary approach to the topic of wellbeing is something currently reflected across Swansea University, particularly since the opening of the Morgan Advanced Studies Institute (MASI) which is dedicated to supporting transformative interdisciplinary research.

Taurine's neuroprotective effect on cells under oxidative stress
University of Vale do Paraiba (Brazil), May 10, 2021
According to news reporting based on a preprint abstract, our journalists obtained the following quote sourced from biorxiv.org:
"Alzheimer's disease (AD) is a type of dementia that affects millions of people. Although there is no cure, several study strategies seek to elucidate the mechanisms of the disease. Recent studies address the benefits of taurine. Thus, the present study aims to analyze the neuroprotective effect of taurine on human neuroblastoma, using an in vitro experimental model of oxidative stress induced by hydrocortisone in the SH-SY5Y cell line as a characteristic model of AD.
"The violet crystal assay was used for cell viability and the evaluation of cell morphology was performed by scanning electron microscopy (SEM). After pretreatment with taurine, the SH-SY5Y cell showed an improvement in cell viability in the face of oxidative stress and improved cell morphology. Thus, the treatment presented a neuroprotective effect."
This preprint has not been peer-reviewed.
Efficacy of magnesium oxide and sodium valproate in prevention of migraine headache: a randomized, controlled, double-blind, crossover study
Mazandaran University of Medical Sciences (Iran), May 4, 2021
According to news originating from Sari, Iran, by NewsRx correspondents, research stated, "Migraine is a disabling disorder that affects the quality of life of patients. Different medications have been used in prevention of migraine headache."
Our news journalists obtained a quote from the research from the Mazandaran University of Medical Sciences, "In this study, we evaluated the effectiveness of magnesium oxide in comparison with valproate sodium in preventing migraine headache attacks. This is a single-center, randomized, controlled, crossover trial which is double-blind, 24-week, 2-sequence, 2-period, 2-treatment. After patient randomization into two sequences, the intervention group received magnesium oxide 500 mg and the control group received valproate sodium 400 mg two tablets each day (every 12 h) for 8 weeks. The primary efficacy variable was reduction in the number of migraine attacks and number of days with moderate or severe headache and hours with headache (duration) per month in the final of 8 weeks in comparison with baseline. Seventy patients were randomized and seven dropped out, leaving 63 for analysis. In an intention-to-treat analysis, 31 patients were in group 1 (magnesium oxide-valproate) and 32 patients were in group 2 (valproate-magnesium oxide). The mean number of migraine attacks and days per month was 1.72 +/- 1.18 and 2.09 +/- 1.70, with a mean duration of 15.50 +/- 21.80 h in magnesium group and 1.27 +/- 1.27 and 2.22 +/- 1.96, with a mean duration 13.38 +/- 14.10 in valproate group."
According to the news editors, the research concluded: "This study has shown that 500 mg magnesium oxide appears to be effective in migraine prophylaxis similar to valproate sodium without significant adverse effect."
This research has been peer-reviewed
Vitamin D and calcium from food is associated with lower risk of early menopause
University of Massachusetts, May 10, 2021

A new study led by epidemiologists at the University of Massachusetts Amherst's School of Public Health and Health Sciences suggests that high intake of dietary vitamin D and calcium may be modestly associated with lower risk of early menopause, the cessation of ovarian function before age 45. Early menopause affects about 10 percent of women and is associated with higher risk of cardiovascular disease, osteoporosis and early cognitive decline.
Epidemiology doctoral candidate Alexandra Purdue-Smithe and her advisor Elizabeth Bertone-Johnson, with colleagues at Brigham and Women's Hospital, Boston, and Harvard Medical School, evaluated how vitamin D and calcium intake is associated with incidence of early menopause in the prospective Nurses' Health Study II. The study population includes 116,430 female U.S. registered nurses who were 25-42 years old when they responded to a baseline questionnaire.
Diet was assessed five times over the 20-year study, allowing the researchers to capture changes in food and nutrient intake over time, Purdue-Smithe notes. Participants in the study contributed more than 1 million person-years of follow-up, during which 2,041 women experienced early menopause.
The authors report the hazard ratio for early menopause comparing the highest vs. lowest dietary vitamin D intake groups was 0.83 (95% confidence interval = 0.72-0.95) and for dietary calcium 0.87 (95% CI=0.76-1.00). Details of the study, supported by the National Institutes of Health, appear in the current early online edition of the American Journal of Clinical Nutrition.
Purdue-Smithe says, "Laboratory evidence relating vitamin D to some of the hormonal mechanisms involved in ovarian aging provided the foundation for our hypothesis. However, to our knowledge, no prior epidemiologic studies have explicitly evaluated how vitamin D and calcium intake may be related to risk of early menopause. We found that after adjusting for a variety of different factors, vitamin D from food sources, such as fortified dairy and fatty fish, was associated with a 17 percent lower risk of early menopause when comparing the highest intake group to the lowest intake group."
Because higher intake of vitamin D and calcium from foods may simply act as a marker for better nutrition and overall health, Purdue-Smithe says, the researchers took into account other factors such as intake of vegetable protein and alcohol, as well as body mass index and smoking. She adds, "The large size of this study allowed us to consider a variety of potential correlates of a healthy lifestyle that might explain our findings; however, adjusting for these factors made almost no difference in our estimates."
The nutritional and reproductive epidemiologist notes that "in addition to placing women at higher risk of adverse future health outcomes, early menopause is also problematic as women are increasingly delaying childbearing into their later reproductive years. Fertility declines drastically during the 10 years leading up to menopause, so early menopause can have profound psychological and financial implications for couples who are unable to conceive as they wish. As such, it is important to identify modifiable risk factors for early menopause, such as diet."
Because associations were stronger for vitamin D and calcium from dairy sources than from non-dairy food sources in the study, and Purdue-Smithe plans further analyses investigating individual dairy foods and other components of dairy and how they may be associated with early menopause.
High levels of exercise linked to 9 years of less aging at the cellular level
Brigham Young University, May 10, 2021
\Despite their best efforts, no scientist has ever come close to stopping humans from aging. Even anti-aging creams can't stop Old Father Time.
But new research from Brigham Young University reveals you may be able to slow one type of aging--the kind that happens inside your cells. As long as you're willing to sweat.
"Just because you're 40, doesn't mean you're 40 years old biologically," Tucker said. "We all know people that seem younger than their actual age. The more physically active we are, the less biological aging takes place in our bodies."
The study, published in the medical journal Preventive Medicine, finds that people who have consistently high levels of physical activity have significantly longer telomeres than those who have sedentary lifestyles, as well as those who are moderately active.
Telomeres are the protein endcaps of our chromosomes. They're like our biological clock and they're extremely correlated with age; each time a cell replicates, we lose a tiny bit of the endcaps. Therefore, the older we get, the shorter our telomeres.
Exercise science professor Larry Tucker found adults with high physical activity levels have telomeres with a biological aging advantage of nine years over those who are sedentary, and a seven-year advantage compared to those who are moderately active. To be highly active, women had to engage in 30 minutes of jogging per day (40 minutes for men), five days a week.
"If you want to see a real difference in slowing your biological aging, it appears that a little exercise won't cut it," Tucker said. "You have to work out regularly at high levels."
Tucker analyzed data from 5,823 adults who participated in the CDC's National Health and Nutrition Examination Survey, one of the few indexes that includes telomere length values for study subjects. The index also includes data for 62 activities participants might have engaged in over a 30-day window, which Tucker analyzed to calculate levels of physical activity.
His study found the shortest telomeres came from sedentary people--they had 140 base pairs of DNA less at the end of their telomeres than highly active folks. Surprisingly, he also found there was no significant difference in telomere length between those with low or moderate physical activity and the sedentary people.
Although the exact mechanism for how exercise preserves telomeres is unknown, Tucker said it may be tied to inflammation and oxidative stress. Previous studies have shown telomere length is closely related to those two factors and it is known that exercise can suppress inflammation and oxidative stress over time.
"We know that regular physical activity helps to reduce mortality and prolong life, and now we know part of that advantage may be due to the preservation of telomeres," Tucker said.
How isolation affects memory and thinking skills
Harvard University, May 2021
We've all been isolated from many family members and friends during the pandemic. If you've been having a harder time remembering things or processing information since the pandemic began, it could be an isolation side effect.
"It's something I'm seeing clinically. Some people were okay before the pandemic and now they're having faster cognitive decline," says Dr. Joel Salinas, a behavioral neurologist and faculty member of the Harvard Center for Population and Development Studies.
Dr. Salinas says we don't have a lot of evidence yet to back up a clear association between pandemic lockdowns and a change in memory or thinking skills. One small 2020 study found that 60% of people with mild cognitive impairment or Alzheimer's disease experienced worsening cognition and delirium during the lockdown.
But the link between isolation and cognitive decline is more than speculation.
Isolation risks
Isolation (being cut off from social contact) was a problem for older adults long before the pandemic began. Life circumstances — such as living far from friends and family, losing a partner, or being unable to drive — often create unanticipated situations in which we find ourselves isolated. That sometimes puts health in jeopardy.
"In studies of people, isolation is associated with an increased risk for dementia, although it's unclear how high the risk is," Dr. Salinas says. "In lab animals, isolation has been shown to cause brain shrinkage and the kind of brain changes you'd see in Alzheimer's disease — reduced brain cell connections and reduced levels of brain-derived neurotrophic factor, which is important for the formation, connection, and repair of brain cells."
Isolation is also associated with elevated risks for heart attack, stroke, chronic inflammation, depression, anxiety, perceived stress, and loneliness.
People who feel lonely (disconnected from others) have been shown to have faster rates of cognitive decline than people who don't feel lonely. Loneliness is also tied to risks of losing the ability to take care of yourself and early death.
What's the link?
We don't exactly know why being isolated sometimes leads to cognitive decline. Possibilities include
a lack of access to crucial resources or help with daily needs

a decrease in stimulating mental activity that can come from social interaction

a reduction in social support.
"Having access to others for emotional support or listening to you seems to have a protective brain health effect — increased levels of brain-derived neurotrophic factor, and reduced risks for dementia or stroke," Dr. Salinas says.
In the pandemic, you may also be experiencing high stress levels, which can affect your brain's processing skills. "We're not good at being focused when there's danger," Dr. Salinas says. "It's the 'fight or flight' mode all the time."
If family members are noticing that you seem to be experiencing cognitive changes, Dr. Salinas says it could be a new problem — or it could be that you're spending more time together and they're picking up on changes that were already occurring before the pandemic.