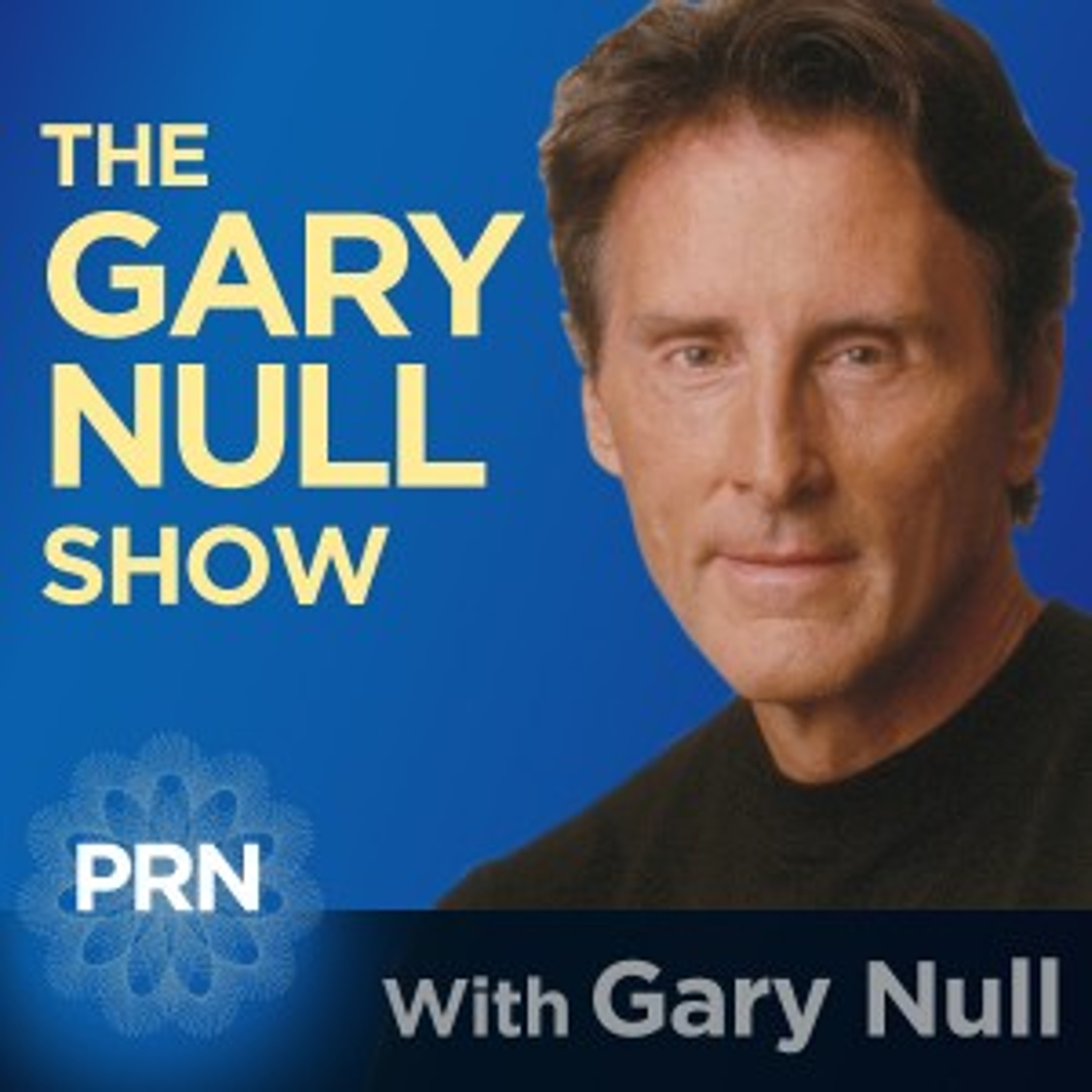 A berry vine found in Asia proves useful in combating lung cancer
Okayama University (Japan), August 17, 2021
Lung cancer is known to be the most fatal form of cancer. Chemicals like 4-(methylnitrosamino)-1-(3-pyridyl)-1-butanone (NNK) found in tobacco are usually the main culprits behind smoking-related lung cancer causing cancer biologists to actively explore targeted treatments. Now, a research group led by Associate Professor ARIMOTO-KOBAYASHI Sakae at Okayama University has reported the potential of a berry-producing vine, Vitis coignetiae Pulliat (colloquially known as Yamabudo in Japan), against lung cancer in mice.
The team has previously shown that juice extracted from the Yamabudo fruit and 2,6-dimethoxy-1,4-benzoquinone (DBQ), a chemical found within it, have protective effects against skin cancer. Thus, in this study the potential of both these chemicals was investigated. Mice were first treated with NNK to establish lung cancer models and tumors that subsequently developed within their lungs were assessed. After 30 weeks, mice given Yamabudo juice or DBQ showed greatly reduced tumor size. To understand the mechanism of Yamabudo further, human lung cancer cells were employed. NNK induces cancer by facilitating a chemical change in the DNA structure, known as DNA methylation. To mimic this process, cells were exposed to MNNG (a chemical that artificially induces DNA methylation) and the effects of Yamabudo were studied. Indeed, cells that were treated with Yamabudo juice or DBQ showed lower levels of DNA methylation. 
The DNA methylation induced by NNK also plays a role in mutating the DNA, making all exposed cells susceptible to cancer. The methylated forms of DNA tend to form large complexes which can undergo damage more easily. Therefore, NNK-induced mutations were analyzed next to see if Yamabudo also plays a protective role in this regard. The number of NNK-induced mutations was, in fact, found to be considerably reduced by Yamabudo juice or DBQ. Yamabudo thus mitigated lung cancer by repairing the DNA damage caused by toxins. Lastly, the team also assessed biological pathways which typically help cancer cells proliferate. While all such pathways were active in the lung cancer cells, treatment with Yamabudo showed a dampening of these cancer-facilitating signals.
"Stimulation of repair of alkyl DNA adducts and suppressed growth signaling pathways are potential anti-tumorigenic targets of Yamabudo juice and DBQ in NNK-induced lung tumorigenesis," conclude the researchers. Given the broad range of tumor-suppressing properties Yamabudo displays, it is one herbal medicine that should be explored further in lung cancer research.
Background
Yamabudo: Vitis coignetiae Pulliat, also known as crimson glory vine or "Yamabudo" in Japan, is a berry-producing vine that grows primarily in East Asia. The juice extracted from Yamabudo berries comprises several chemical compounds that have medicinal properties. While its protective properties against skin cancer have briefly been shown before, this is the first study that explores the potential of Yamabudo in lung cancer.
DNA methylation: DNA methylation is a natural chemical process intended to regulate proper functioning of our genes. A chemical group known as the "methyl" group is usually bound onto specific regions of the DNA as a mechanism to prevent genes from being turned on when not in use. However, certain toxins and other external factors can also induce DNA methylation which sometimes prevents important genes (such as those that suppress cancer) from being active. Unfortunately, the methylated forms of DNA are passed on when cells replicate. DNA methylation thereby also abets the spread of cancer. Controlling DNA methylation is an important strategy in keeping certain cancers in check.
Vitamin D may protect against young-onset colorectal cancer
Dana Farber Cancer Institute, August 17, 2021
Consuming higher amounts of Vitamin D – mainly from dietary sources – may help protect against developing young-onset colorectal cancer or precancerous colon polyps, according to the first study to show such an association.
The study, recently published online in the journal Gastroenterology, by scientists from Dana-Farber Cancer Institute, the Harvard T.H. Chan School of Public Health, and other institutions, could potentially lead to recommendations for higher vitamin D intake as an inexpensive complement to screening tests as a colorectal cancer prevention strategy for adults younger than age 50.
While the overall incidence of colorectal cancer has been declining, cases have been increasing in younger adults – a worrisome trend that has yet to be explained. The authors of the study, including senior co-authors Kimmie Ng, MD, MPH, of Dana-Farber, and Edward Giovannucci, MD, DSc., of the T.H. Chan School, noted that vitamin D intake from food sources such as fish, mushrooms, eggs, and milk has decreased in the past several decades. There is growing evidence of an association between vitamin D and risk of colorectal cancer mortality. However, prior to the current study, no research has examined whether total vitamin D intake is associated with the risk of young-onset colorectal cancer.
"Vitamin D has known activity against colorectal cancer in laboratory studies. Because vitamin D deficiency has been steadily increasing over the past few years, we wondered whether this could be contributing to the rising rates of colorectal cancer in young individuals," said Ng, director of the Young-Onset Colorectal Cancer Center at Dana-Farber. "We found that total vitamin D intake of 300 IU per day or more – roughly equivalent to three 8-oz. glasses of milk – was associated with an approximately 50% lower risk of developing young-onset colorectal cancer."
The results of the study were obtained by calculating the total vitamin D intake – both from dietary sources and supplements – of 94,205 women participating in the Nurses' Health Study II (NHS II). This study is a prospective cohort study of nurses aged 25 to 42 years that began in 1989. The women are followed every two years by questionnaires on demographics, diet and lifestyle factors, and medical and other health-related information. The researchers focused on a primary endpoint – young-onset colorectal cancer, diagnosed before 50 years of age. They also asked on a follow-up questionnaire whether they had had a colonoscopy or sigmoidoscopy where colorectal polyps (which may be precursors to colorectal cancer) were found.
During the period from 1991 to 2015 the researchers documented 111 cases of young-onset colorectal cancer and 3,317 colorectal polyps. Analysis showed that higher total vitamin D intake was associated with a significantly reduced risk of early-onset colorectal cancer. The same link was found between higher vitamin D intake and risk of colon polyps detected before age 50. 
The association was stronger for dietary vitamin D – principally from dairy products – than from vitamin D supplements. The study authors said that finding could be due to chance or to unknown factors that are not yet understood.
Interestingly, the researchers didn't find a significant association between total vitamin D intake and risk of colorectal cancer diagnosed after age 50. The findings were not able to explain this inconsistency, and the scientists said further research in a larger sample is necessary to determine if the protective effect of vitamin D is actually stronger in young-onset colorectal cancer.
In any case, the investigators concluded that higher total vitamin D intake is associated with decreased risks of young-onset colorectal cancer and precursors (polyps). "Our results further support that vitamin D may be important in younger adults for health and possibly colorectal cancer prevention," said Ng. "It is critical to understand the risk factors that are associated with young-onset colorectal cancer so that we can make informed recommendations about diet and lifestyle, as well as identify high risk individuals to target for earlier screening."
The study was funded by grants from the U.S. National Institutes of Health and the Department of Defense; by the American Cancer Society Mentored Research Scholar Grant; and by the Project P Fund.
Ng's disclosures include research funding from Pharmavite, Revolution Medicines, Janssen, and Evergrande Group; Advisory boards for Array Biopharma, Seattle Genetics, and BiomX; and consulting for X-Biotix Therapeutics.
Lack of exercise and poor nutrition could increase the risk of diseases like dementia
Kings College London, August 17, 2021
New research from the Institute of Psychiatry, Psychology & Neuroscience (IoPPN) at King's College London has found that both diet and exercise can influence the risk of cognitive decline (CD) and dementia by potentially influencing hippocampal neurogenesis (the process by which the brain produces new brain cells) long before their onset.
The study, published in Alzheimer's & Dementia: The Journal of the Alzheimer's Association, suggests that altered neurogenesis in the brain could potentially represent an early biomarker for both CD and dementia.
The investigation studied how the blood of participants with and without CD and dementia could influence hippocampal neurogenesis in laboratory settings and whether diet and exercise were important factors. Specifically, blood samples of 418 French adults over the age of 65 were collected 12-years prior to CD and dementia diagnosis and tested on human hippocampal stems cells. Additionally, information on each participant's sociodemographic, lifestyle, and clinical data were collected and incidence cognition status and dementia were measured every 2 to 3 years over a 12-year period.
Over the course of the study, the researchers established that 12 years prior to diagnosis, both CD and Alzheimer's were associated with levels of neural stem cell death. The team also found that exercise, nutrition, vitamin D levels, carotenoid and lipid levels are all associated with the rate at which cells die off. Furthermore, physical activity and nutrition were key factors that then also determined CD status.  Specifically, researchers found that reduced physical activity and increased malnutrition both increased cell death which in turn increased the risk for future CD.
While previous studies have established that diet and exercise have some protective effects against CD and dementia, these roles have been poorly understood at the neurobiological level. To date, studies on animals have shown how diet and exercise can directly influence hippocampal neurogenesis, potentially explaining how exercise and diet may biologically exert their effects, but this study sheds further light on this in the context of a human model.
Doctor Sandrine Thuret, the study's lead investigator from King's IoPPN said "Our study has demonstrated not only that there are individual markers of hippocampal neurogenesis associated with CD and dementia 12 years later, but also that there is some degree of specificity with respect to diagnoses of dementia subtypes.
"Specifically, if an individual displays an increase in their levels of cell death during differentiation (when neural stem cells are becoming neurons), we can look at this as a potential warning sign of CD. Conversely, a decrease in levels of cell death during proliferation (the process by which a single cell divides into a pair) and reduced hippocampal progenitor cell integrity could be viewed as a predictor for Alzheimer's Disease and Vascular dementia, respectively."
According to Alzheimer's Research UK, there were a total of 525,315 people living with a dementia diagnosis in the UK in 2020[1]. Rates of cognitive decline and dementia are expected to triple in prevalence by 2040.
Dr Andrea du Preez, the study's first author from King's IoPPN said, "While more work is undoubtedly needed to fully understand how diet and exercise might modulate hippocampal neurogenesis, our findings may represent an effective early preventative strategy against CD and dementia."
Acupuncture improves symptoms of chronic prostatitis/chronic pelvic pain syndrome compared to sham treatment
China Academy of Chinese Medical Sciences, August 17, 2021 
A multicenter randomized trial showed that 20 sessions of acupuncture over 8 weeks resulted in greater improvement in symptoms of moderate to severe chronic prostatitis/chronic pelvic pain syndrome (CP/CPPS) compared with sham therapy. Treatment effects endured over 24 weeks follow up. The findings are published in Annals of Internal Medicine.
CP/CPPS manifests discomfort or pain in the pelvic region for at least 3 of the previous 6 months without evidence of infection. Lower urinary tract symptoms, psychological issues, and sexual dysfunction may also be involved. Men with CP/CPPS may have a poor quality of life due to the many neuropsychophysiologic pathophysiology factors associated with the disorder, such as inflammation in the prostate, anxiety and stress, and dyssynergic voiding. Antibiotics, a-blockers, and anti-inflammatories are the mainstays of treatment in clinical practice, but they have limited effectiveness and are associated with adverse events with long-term use. Acupuncture has shown promise as an alternative treatment, but high-quality evidence is scarce.
Researchers from the China Academy of Chinese Medical Sciences randomly assigned 440 male participants (220 in each group) to either 8 weeks of acupuncture or sham therapy to assess the long-term efficacy of acupuncture for improving symptoms of CP/CPPS. The treatment was considered effective if participants achieved a clinically important reduction of at least 6 points from baseline on the National Institutes of Health Chronic Prostatitis Symptom Index at weeks 8 and 32. Ascertainment of sustained efficacy required the between-group difference to be statistically significant at both time points. The researchers found that compared with the sham acupuncture group, larger proportions of participants in the acupuncture group reported marked or moderate improvements in symptoms at all assessment points. No significant difference was found in changes in International Index of Erectile Function 5 score at all assessment time points or in peak and average urinary flow rates at week 8. No serious adverse events were reported in either group.
According to the researchers, these findings show long-term efficacy of acupuncture and provide high-quality evidence for clinical practice and guideline recommendations.
Eicosapentaenoic acid (EPA) decreases amyloid beta-induced neurotoxicity by decreasing neuroinflammation through regulation of microglial polarization
Yunnan University (CHina), August 16, 2021
According to news reporting originating in Yunnan, People's Republic of China, research stated, "Although the cause of Alzheimer's disease (AD) is still controversial, it is generally accepted that neuroinflammation plays a key role in AD pathogenesis. Thus, regulating the polarization of microglia will help in recovering from AD since microglia can be polarized into classical M1 and alternative M2 phenotypes, M1 microglia leading to neuroinflammation and M2 microglia acting as anti-inflammatory effectors."
Financial support for this research came from National Natural Science Foundation of China (NSFC).
The news reporters obtained a quote from the research from Yunnan University, "Our previous study demonstrated that eicosapentaenoic acid (EPA), an essential n-3 polyunsaturated fatty acid, may modulate glial cell activity and functions, but it is not clear whether EPA plays a role in microglial polarization. Here, we aimed to test the hypothesis that EPA may regulate the polarization of microglia and subsequently alleviate neuroinflammation and neuronal damage. Male C57BL/6 mice were fed an EPA -supplemented diet or a palm oil -supplemented diet for 42 days. On day 28 of diet feeding, the mice received a single intracerebroventricular injection of beta-peptide fragment 1-42(A beta(1-42)) or saline. The polarization of M1 and M2 microglia was evaluated by western blot using the respective markers. Changes in inflammatory cytokine mRNA levels were examined using real-time PCR. Neurological deficits were analysed using the Morris water maze and TdT-mediated dUTP Nick-End Labeling (TUNEL) assays. EPA supplementation effectively reversed the increasing trend of M1 microglial markers and the decreased expression of M2 microglial markers in the hippocampus mediated by A beta(1-42) and normalized the A beta-induced upregulation of proinflammatory cytokines and the downregulation of anti-inflammatory factors. Consistent with these findings, EPA significantly improved cognitive function and inhibited apoptotic neuronal death in the hippocampus."
According to the news reporters, the research concluded: "These results demonstrated that EPA appears to have potential effects on regulating microglial polarization, which contributes to alleviating neuroinflammation and may have beneficial effects for preventing and treating AD."
This research has been peer-reviewed.
Yoga and meditation improve mind-body health and stress resilience
University of Southern California  August 19, 2021 
Many people report positive health effects from practicing yoga and meditation, and experience both mental and physical benefits from these practices. However, we still have much to learn about how exactly these practices affect mind-body health. A new research article published in Frontiers in Human Neuroscience investigates the effects of yoga and meditation on brain derived neurotrophic factor (BDNF), the activity on the hypothalamic pituitary adrenal (HPA) effects and inflammatory markers. By studying the participants of an intensive 3-month yoga and meditation retreat, the researchers found that the practices positively impacted BDNF signaling, the cortisol awakening response (CAR) and immunological markers, and in addition improved subjective wellbeing.
In this study, the retreat participants were assessed before and after participating in a 3-month yoga and meditation retreat that involved daily meditation and Isha yoga, accompanied by a vegetarian diet. The yogic practices consisted of physical postures, controlled breathing practices, and seated meditations during which the participants focused on mantra repetition, breath, emptying the mind and bodily sensation. The researchers measured psychometric measures, brain derived neurotrophic factor (BDNF), circadian salivary cortisol levels, as well as pro- and anti-inflammatory cytokines. They also collected data on psychometric variables including mindfulness, absorption, depression and anxiety, and investigated the relationship between psychological improvements and biological changes.
The data showed that participation in the retreat was associated with decreases in both self-reported anxiety and depression as well as increases in mindfulness. The research team observed increases in the plasma levels of BDNF, a neuromodulator that plays an important role in learning, memory and the regulation of complex processes such as inflammation, immunity, mood regulation, stress response and metabolism. They also observed increases in the magnitude of the cortisol awakening response (CAR) which is part of the hypothalamic pituitary adrenal axis (HPA), suggesting improved stress resilience. Moreover, there was a decrease in inflammatory processes caused by an increase of the anti-inflammatory cytokine Interleukin-10 and a reduction of the pro-inflammatory cytokine Interleukin-12 after the retreat. "It is likely that at least some of the significant improvements in both HPA axis functioning as exemplified by the CAR as well as neuroimmunologic functioning as exemplified by increases in BDNF levels and alterations in cytokines were due to the intensive meditation practice involved in this retreat," says corresponding author Dr Baruch Rael Cahn (University of Southern California, USA).
The research team hypothesize that the pattern of biological findings observed in their study is linked to enhanced resilience and wellbeing. "The observed increased BDNF signaling possibly related to enhanced neurogenesis and/or neuroplasticity, increased CAR likely related to enhanced alertness and readiness for mind-body engagement, and increased anti- and pro-inflammatory cytokines possibly indicating enhanced immunological readiness," explains Dr Cahn. "An intriguing possible link between the effects on BDNF and the CAR is hippocampal functional integrity, since increased BDNF levels due to physical exercise has previously been shown to relate with hippocampal neurogenesis and likely relate to its positive effects on well-being and depression."
In the light of previous studies of the positive effects of meditation on mental fitness, autonomic homeostasis and inflammatory status, the researchers think that their findings are related to the meditative practices that the retreat participants engaged in. However, they suggest that some of the observed changes may also be related to the physical aspects of the retreat - yoga practice and diet - and that the observed change patterns are a reflection of wellbeing and mind-body integration. The next step will be to conduct further research in order to clarify the extent to which the positive changes on mind-body wellness and stress resilience are related to the yoga and meditation practices respectively, and to account for other possible contextual factors such as social dynamics, diet and the impact of the teacher. "To our knowledge, our study is the first to examine a broad range of pro- and anti-inflammatory markers in a healthy population before and after a yoga-meditation intervention. Our findings justify further studies of yoga and meditation retreats assessing for the replicability, specificity and long-term implications of these findings," concludes Dr Cahn.