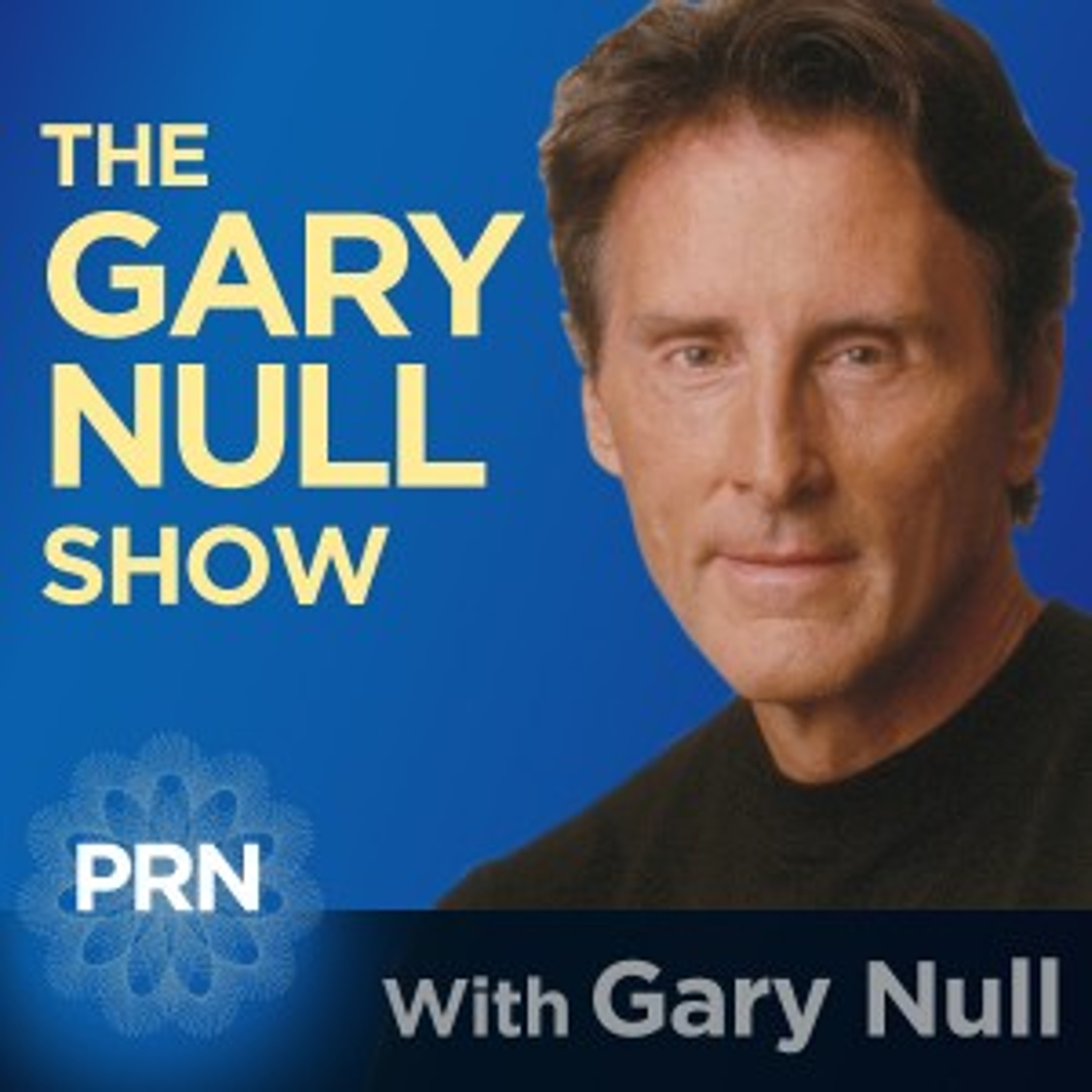 The Gary Null Show Notes – 08.25.21
Study suggests vitamin D supplementation may serve as part of strategy for autoimmune and infectious diseases associated with leaky gut
MacKay Children's Hospital (Taiwan), August 15, 2021
According to news reporting from Taipei, Taiwan, research stated, "Vitamin D (VD) plays an important role not only in mineral balance and skeletal maintenance but also in immune modulation. VD status was found correlated with the pathophysiology and severity of inflammatory bowel diseases and other autoimmune disorders. Epithelial barrier function is primarily regulated by the tight-junction (TJ) proteins."
The news reporters obtained a quote from the research from MacKay Children's Hospital: "In this study, we try to establish an animal model by raising mice fed VD-deficient diet and to investigate the effects of VD-deficient diet on gut integrity and zonulin expression. Male C57BL/6 mice were administered either VD-deficient [VDD group, 25(OH)2D3 0 IU/per mouse] or VD-sufficient [VDS group, 25(OH)2D3 37.8 IU/per mouse] special diets for 7 weeks. Body weight and diet intake were recorded weekly. Serum VD levels were detected. After sacrifice, jejunum and colon specimens were collected. The villus length and crypt depth of the jejunum as well as mucosa thickness of the colon were measured. Various serum pro-inflammatory cytokines and intestinal TJ proteins were assessed. The serum level of zonulin and the mRNA expression of jejunum zonulin were also investigated. We found that mice fed a VDD diet had a lower serum level of VD after 7 weeks (p < 0.001). VDD mice gained significant less weight (p = 0.022) and took a similar amount of diet (p = 0.398) when compared to mice raised on a VDS diet. Significantly decreased colon mucosa thickness was found in VDD mice compared with the VDS group (p = 0.022). A marked increase in serum pro-inflammatory cytokine levels was demonstrated in VDD mice. All relative levels of claudin (CLD)-1 (p = 0.007), CLD-3 (p < 0.001), CLD-7 (p < 0.001), and zonulin-1 (ZO-1, p = 0.038) protein expressions were significantly decreased in the VDD group when compared to the VDS group. A significant upregulation of mRNA expression of jejunum zonulin (p = 0.043) and elevated serum zonulin (p = 0.001) were found in the VDD group."
According to the news editors, the research concluded: "We successfully demonstrated that VDD could lead to impaired barrier properties. We assume that sufficient VD could maintain intestinal epithelial integrity and prevent mucosal barrier dysfunction. VD supplementation may serve as part of a therapeutic strategy for human autoimmune and infectious diseases with intestinal barrier dysfunction (leaky gut) in the future. To our knowledge, this is the first study to demonstrate that VDD could lead to a significant upregulation in mRNA expression of the jejunum zonulin level and also a marked elevation of serum zonulin in a mouse model."
Investigating the anti-hypertensive effects of pumpkin seed oil
Marymount University (US) and University of Guilan (China), August 24, 2021
In a study, researchers from Iran and the U.S. found that pumpkin seed oil can potentially treat hypertension in postmenopausal women. Their report was published in Complementary Therapies in Clinical Practice.
Postmenopausal women are more likely to develop hypertension than men of the same age.
In vivo studies reveal that pumpkin seed oil has anti-hypertensive activity.
The team investigated the effects of pumpkin seed oil supplementation on vascular function and heart rate variability in postmenopausal women with elevated blood pressure.
Participants were assigned to take either a pumpkin seed oil supplement or a placebo for the six-week study. Those in the experimental group took 3 grams of pumpkin seed oil every day.
Brachial and central blood pressure, wave reflection (augmentation index, AIx), arterial stiffness (SI) and various HRV parameters were measured at baseline and at the end of the study.
Those who took pumpkin seed oil had significantly lower AIx, brachial and systolic blood pressure after treatment. SI and HRV parameters remained unchanged for the treatment group and the placebo group at the end of the study.
In sum, taking pumpkin seed oil may improve arterial hemodynamics in postmenopausal women.\
Lack of exercise and poor nutrition could increase the risk of diseases like dementia
Kings College London, August 23, 2021
New research from the Institute of Psychiatry, Psychology & Neuroscience (IoPPN) at King's College London has found that both diet and exercise can influence the risk of cognitive decline (CD) and dementia by potentially influencing hippocampal neurogenesis (the process by which the brain produces new brain cells) long before their onset.
The study, published in Alzheimer's & Dementia: The Journal of the Alzheimer's Association, suggests that altered neurogenesis in the brain could potentially represent an early biomarker for both CD and dementia.
The investigation studied how the blood of participants with and without CD and dementia could influence hippocampal neurogenesis in laboratory settings and whether diet and exercise were important factors. Specifically, blood samples of 418 French adults over the age of 65 were collected 12-years prior to CD and dementia diagnosis and tested on human hippocampal stems cells. Additionally, information on each participant's sociodemographic, lifestyle, and clinical data were collected and incidence cognition status and dementia were measured every two to three years over a 12-year period.
Over the course of the study, the researchers established that 12 years prior to diagnosis, both CD and Alzheimer's were associated with levels of neural stem cell death. The team also found that exercise, nutrition, vitamin D levels, carotenoid and lipid levels are all associated with the rate at which cells die off. Furthermore, physical activity and nutrition were key factors that then also determined CD status. Specifically, researchers found that reduced physical activity and increased malnutrition both increased cell death which in turn increased the risk for future CD.
While previous studies have established that diet and exercise have some protective effects against CD and dementia, these roles have been poorly understood at the neurobiological level. To date, studies on animals have shown how diet and exercise can directly influence hippocampal neurogenesis, potentially explaining how exercise and diet may biologically exert their effects, but this study sheds further light on this in the context of a human model.
Dr. Sandrine Thuret, the study's lead investigator said, "Our study has demonstrated not only that there are individual markers of hippocampal neurogenesis associated with CD and dementia 12 years later, but also that there is some degree of specificity with respect to diagnoses of dementia subtypes. If an individual displays an increase in their levels of cell death during differentiation (when neural stem cells are becoming neurons), we can look at this as a potential warning sign of CD. Conversely, a decrease in levels of cell death during proliferation (the process by which a single cell divides into a pair) and reduced hippocampal progenitor cell integrity could be viewed as a predictor for Alzheimer's Disease and Vascular dementia, respectively."
According to Alzheimer's Research UK, there were a total of 525,315 people living with a dementia diagnosis in the UK in 2020. Rates of cognitive decline and dementia are expected to triple in prevalence by 2040.
Dr. Andrea du Preez, the study's first author from King's IoPPN said, "While more work is undoubtedly needed to fully understand how diet and exercise might modulate hippocampal neurogenesis, our findings may represent an effective early preventative strategy against CD and dementia."
Mindfulness may improve cognition in older adults
University College London, August 23, 2021
Mindfulness may provide modest benefits to cognition, particularly among older adults, finds a new review of evidence led by UCL researchers.
The systematic review and meta-analysis, published in Neuropsychology Review, found that, while mindfulness is typically geared towards improving mental health and well-being, it may also provide additional benefits to brain health.
The study's lead author, PhD student Tim Whitfield (UCL Psychiatry) said that "the positive effects of mindfulness-based programs on mental health are already relatively well-established. Here, our findings suggest that a small benefit is also conferred to cognition, at least among older adults."
The researchers reviewed previously published studies of mindfulness, and identified 45 studies that fit their criteria, which incorporated a total of 2,238 study participants. Each study tested the effects of a mindfulness-based intervention delivered by a facilitator in a group setting, over at least four sessions, while excluding mindfulness retreats in order to have a more homogenous set of studies.
The majority of studies involved a certified instructor teaching participants techniques such as sitting meditation, mindful movement and body scan, generally on a weekly basis across six to 12 weeks, while also asking participants to continue the practices in their own time.
The researchers found that overall, mindfulness conferred a small but significant benefit to cognition.
Subgroup analysis revealed that the effect was slightly stronger for people over 60, while there was not a significant effect for people under 60.
Tim Whitfield commented that "executive function is known to decline with age among older adults; the improvement in people over 60 suggests that mindfulness may help guard against cognitive decline, by helping to maintain or restore executive function in late adulthood. It might be easier to restore cognitive functions to previous levels, rather than to improve them beyond the developmental peak."
When they investigated which aspects of cognition were affected, the researchers found that mindfulness was beneficial only to executive function, and more specifically, there was strong evidence of a small positive effect on working memory (which is one facet of executive function).
The researchers also analyzed whether mindfulness outperformed other 'active interventions' (such as brain training, relaxation, or other health or educational programs) or only when compared to people who were not offered any alternative treatment. They found that cognitive benefits of mindfulness were only significant compared with an 'inactive' comparison, which means they cannot rule out that the benefits may have been at least partly derived from an expectation of treatment benefits, or social interactions.
The researchers say that more research is needed into which characteristics of mindfulness training may be more likely to confer cognitive benefits, or whether delivering interventions over longer periods, or in intensive retreat settings, might yield greater cognitive benefits.
Senior author Dr Natalie Marchant (UCL Psychiatry) said that they "know mindfulness-based programs benefit mental health, and our paper now suggests that mindfulness may also help to maintain cognitive faculties as people age. Mindfulness practices do not share much in common with cognitive test measures, so it is notable that mindfulness training's impact appears to transfer to other domains. While our review only identified a small benefit to executive function, it remains possible that some types of mindfulness training might deliver larger gains."
Major Depression Symptoms Improved with Chlorella
University of Western Australia, August 23rd 2021 
The symptoms of depression are often treated with drugs that can have long-term adverse side effects. A new study finds chlorella significantly reduces symptoms of major depression.
Research from the University of Western Australia in Perth has found that chlorella can significantly improve symptoms of depression.
The researchers tested 92 patients with major depressive disorder – a disorder that affects millions of people around the world.
The researchers split the patients into two groups. They gave 42 of the patients 1,800 milligrams of Chlorella vulgaris extract per day. The other 50 patients continued their standard care.
The researchers used a scale called the Hospital Anxiety and Depression Scale (HADS) to test the patients' symptoms of depression, along with the Beck Depression Inventory II (BDI-II) scale. Both of these have been used in clinical settings to establish the range of depressive symptoms and the severity of the diagnosis.
After six weeks of treatment with either the standard pharmaceutical treatment or chlorella extract, the researchers found that those patients who had taken the chlorella had significantly reduced scores in both depression tests. The BDI-II scores went down by over four points and the HADS scores went down by 3.71 points.
To give some reference, the HADS scale consists of 21 points, and anything over an 8 is considered symptomatic of anxiety or depression.
In addition to reduced total scores, the researchers also saw significant reductions in some of the subset scores. For example, physical and cognitive symptoms were significantly improved in the chlorella group, and subscales for depression and anxiety were significantly lower among the chlorella group.
The researchers concluded:
"This pilot exploratory trial provides the first clinical evidence on the efficacy and safety of adjunctive therapy with CVE in improving physical and cognitive symptoms of depression as well as anxiety symptoms in patients who are receiving standard antidepressant therapy."
Chlorella is a microalga. It is a single-celled algae that is typically grown in controlled growth medium tanks. It is significantly high in protein, with over 40 percent protein, with all of the essential amino acids. It also contains proteins that stimulate growth hormone and brain neurotransmitters.
Concentrated extract was used in this study due to the fact that whole chlorella can be difficult for the body to break down the cell wall. An extract provides the contents of the cell after the cell wall has been broken.
Greater adherence to Mediterranean diet associated with decreased cardiometabolic risk during pregnancy
University of Granada, August 20, 2021
According to news reporting out of Granada, Spain,research stated, "Studies regarding dietary patterns and cardiometabolic risk markers during pregnancy are scarce. The aim of the present study was to analyse whether different degrees of adherence to the Mediterranean diet (MD) and the MD components were associated with cardiometabolic markers and a clustered cardiometabolic risk during pregnancy."
Our news journalists obtained a quote from the research from the University of Granada, "This study comprised 119 pregnant women from the GEStation and FITness (GESTAFIT) project. Dietary habits were assessed with a food frequency questionnaire at the 16th and 34th gestational weeks (g.w.). The Mediterranean Diet Score was employed to assess MD adherence. The following cardiometabolic markers were assessed: pre-pregnancy body mass index (BMI), systolic blood pressure (SBP), diastolic blood pressure (DBP), fasting glucose, triglycerides and high-density lipoprotein cholesterol (HDL-C). A greater MD adherence was associated with a better cardiometabolic status in cross-sectional (16th g.w. and 34th g.w.) and prospective analyses (MD adherence at the 16th g.w. and cardiometabolic markers at the 34th g.w.; SBP, DBP and HDL-C; all, p< 0.05). Participants with the highest MD adherence (Tertile 3) had a lower clustered cardiometabolic risk than those with the lowest MD adherence (Tertile 1) at the 16th and 34th g.w. (both, p< 0.05). A higher intake of fruits, vegetables and fish and a lower intake of refined cereals and red meat and subproducts were associated with a lower cardiometabolic risk during pregnancy (all, p< 0.05)."
According to the news editors, the research concluded: "A higher MD adherence, a greater intake of fruits, vegetables and fish and a lower intake of refined cereals and red meat and subproducts showed a cardioprotective effect throughout gestation."
Unhealthy diet during pregnancy could be linked to ADHD
King's College London and the University of Bristol , August 20, 2021
New research led by scientists from King's College London and the University of Bristol has found that a high-fat, high-sugar diet during pregnancy may be linked to symptoms of ADHD in children who show conduct problems early in life. Published in the Journal of Child Psychology and Psychiatry, this study is the first to indicate that epigenetic changes evident at birth may explain the link between unhealthy diet, conduct problems and ADHD.
Early onset conduct problems (e.g. lying, fighting) and attention-deficit/hyperactivity disorder (ADHD) are the leading causes of child mental health referral in the UK. These two disorders tend to occur in tandem (more than 40 per cent of children with a diagnosis of conduct disorder also have a diagnosis of ADHD) and can also be traced back to very similar prenatal experiences such as maternal distress or poor nutrition.
In this new study of participants from the Bristol-based 'Children of the 90s' cohort, 83 children with early-onset conduct problems were compared with 81 children who had low levels of conduct problems. The researchers assessed how the mothers' nutrition affected epigenetic changes (or DNA methylation) of IGF2, a gene involved in fetal development and the brain development of areas implicated in ADHD – the cerebellum and hippocampus. Notably, DNA methylation of IGF2 had previously been found in children of mothers who were exposed to famine in the Netherlands during World War II.
The researchers from King's and Bristol found that poor prenatal nutrition, comprising high fat and sugar diets of processed food and confectionary, was associated with higher IGF2 methylation in children with early onset conduct problems and those with low conduct problems.
Higher IGF2 methylation was also associated with higher ADHD symptoms between the ages of 7 and 13, but only for children who showed an early onset of conduct problems.
Dr Edward Barker from King's College London said: 'Our finding that poor prenatal nutrition was associated with higher IGF2 methylation highlights the critical importance of a healthy diet during pregnancy. These results suggest that promoting a healthy prenatal diet may ultimately lower ADHD symptoms and conduct problems in children. This is encouraging given that nutritional and epigenetic risk factors can be altered.'
Dr Barker added: 'We now need to examine more specific types of nutrition. For example, the types of fats such as omega 3 fatty acids, from fish, walnuts and chicken are extremely important for neural development.
'We already know that nutritional supplements for children can lead to lower ADHD and conduct problems, so it will be important for future research to examine the role of epigenetic changes in this process.'
Green tea may help protect against sunburn
Taiyo Kagaku Co (Japan), August 24, 2021
A systematic review and meta-analysis published in a recent issue of Molecules found an association between oral intake or topical application of green tea catechins and a reduction in ultraviolet (UV) radiation-induced sunburn, which is an inflammatory reaction of the skin to UV exposure, clinically known as erythema.*
Catechins are a type of flavonoid that occur in plants such as Camellia sinensis (tea). Green tea catechins include (-)-epigallocatechin-3-gallate (EGCG), well known for its anti-cancer and health-promoting effects, (-)-epicatechin, and many other similar molecules. These compounds have been recognized as having anti-inflammatory, antioxidant and photo-protective properties.
"To our knowledge, this is the first meta-analysis to assess the effectiveness of green tea catechins specifically on measures of ultraviolet radiation-induced erythema and related pro-inflammatory mediators," authors Mahendra P. Kapoor and colleagues wrote. "Regular intake of as low as 540 mg of green tea catechins per day could be beneficial for the protection against ultraviolet radiation-induced erythema, wherein green tea catechin metabolites are bioavailable at the dermis and epidermis levels of the skin, and thus increase the minimal dose of radiation (MED) required to induce erythema."
Dr Kapoor added that the study "suggests that green tea catechins can strengthen the skin's tolerance to ultraviolet radiation-induced skin damage from radiation through the prevention of the ultraviolet radiation-induced perturbation of epidermal barrier functions."
Study details: 12 weeks of green tea intake yields benefits
The meta-analysis included three randomized, double-blind, placebo-controlled trials and one non-double-blind, non-placebo-controlled study that examined potential protective effects of orally administered capsules containing green tea catechins against sunburn (clinically known as erythema) induced by solar-simulated UV radiation. Two additional studies that involved a single dose of topically administered catechins were separately analyzed.
Pooled analysis of data from three studies that evaluated erythema in skin exposed to UV radiation before and after 12 or more weeks of green tea catechin intake revealed a favorable effect in association with catechin intake. Both low and high doses of the green tea capsules were effective at decreasing low-dose UV radiation-induced erythema. It was also noted that a significant favorable effect was seen in the one study which assessed UV radiation-induced erythema after green tea intake for only six weeks, but as none of the other studies assessed this shorter duration of intake, further analysis was not performed.
When green tea catechins' effects compared to a placebo were analyzed, pooling the data of two placebo-controlled trials confirmed their effectiveness against low-intensity UV radiation-induced erythema.
Pooling data from participants in the studies involving topical green tea catechins revealed significant benefit for green tea at higher UV radiation doses.