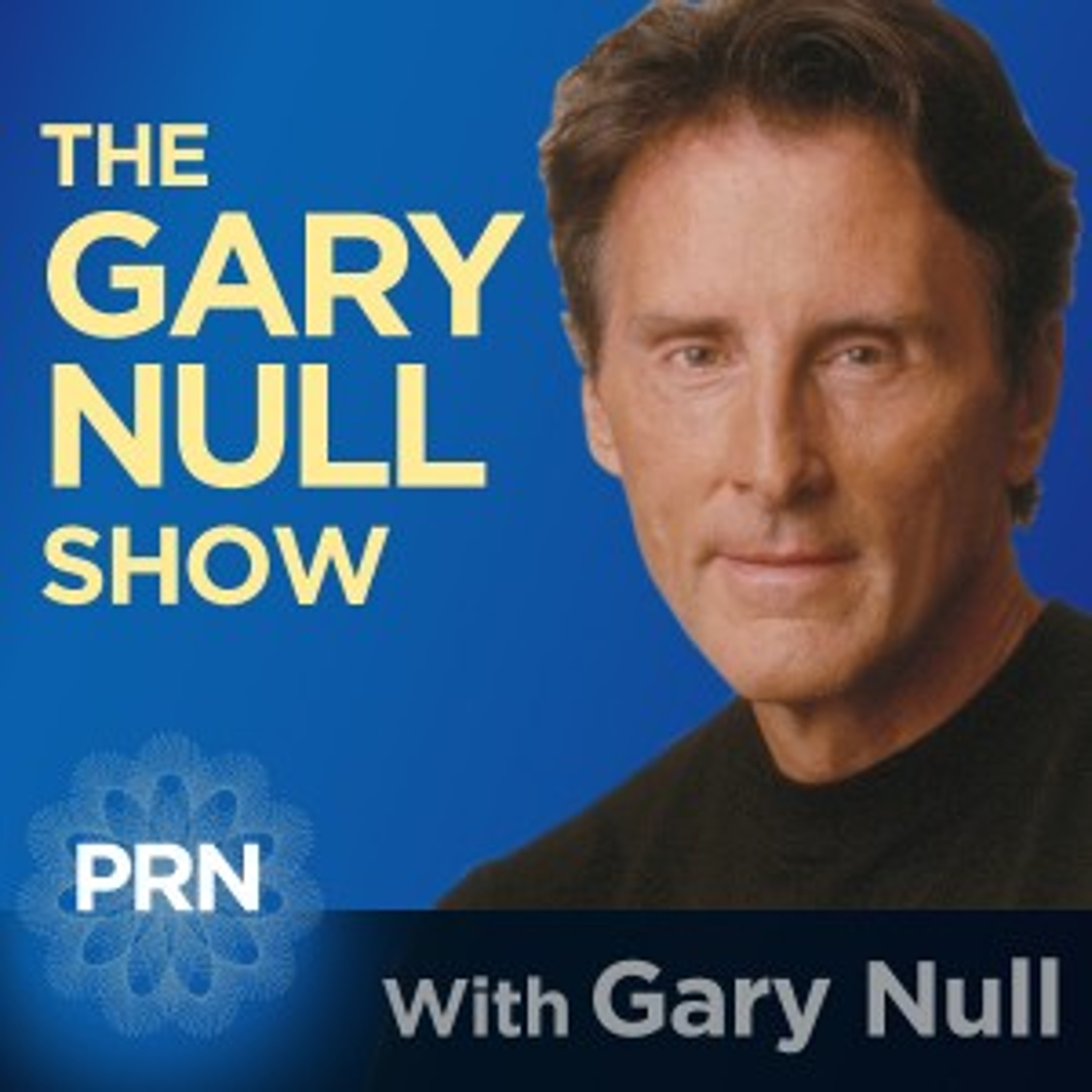 Eating a plant rich diet reduces risk of developing COVID-19
King's College London, September 8, 2021
A recent study, published in Gut, by researchers from King's and Harvard Medical School, examines data from nearly 600,000 ZOE COVID Study app contributors. Participants completed a survey about the food they ate during Feb 2020 (pre-pandemic), making it the largest study in this space. 19% of these contributors contracted COVID-19.
People with the highest quality diet were around 10% less likely to develop COVID-19 than those with the lowest quality diet, and 40% less likely to fall severely ill.
This is the first longitudinal study of diet and COVID-19 and the first to show that a healthy diet cuts the chances of developing the disease in the first place.
Rather than looking at specific foods or nutrients, the survey was designed to look at broader dietary patterns which are reflective of how people actually eat. The survey produced a 'diet quality score' that reflected the overall merit of each person's diet. Diets with high quality scores were found to contain plant-based foods such as fruits, vegetables and whole grains, as well as oily fish, less processed foods and refined carbohydrates. A low diet quality score is associated with diets high in ultra processed foods and low amounts of plant based foods.
The researchers found that people who ate the highest quality diet were around 10% less likely to develop COVID-19 than those with the least nutritious diet and 40% less likely to become severely ill if they developed COVID-19.
The relationship between diet quality and COVID-19 risk still remained after accounting for all potential confounding factors. Factors included age, body mass index (BMI), ethnicity, smoking, physical activity and underlying health conditions. Mask-wearing habits and population density were also considered.
The impact of diet was amplified by individual life situations, with people living in low-income neighborhoods and having the lowest quality diet being around 25% more at risk from COVID-19 than people in more affluent communities who were eating in the same way.
Based on these results, the researchers estimate that nearly a quarter of COVID-19 cases could have been prevented if these differences in diet quality and socioeconomic status had not existed.
This further highlights that improved access to nutritious, healthier food could be substantive for bettering public health, especially among the underprivileged members of the community.
Professor Tim Spector, professor of genetic epidemiology at the School of Life Course Sciences, says that "these findings chime with recent results from our landmark PREDICT study, showing that people who eat higher quality diets (with low levels of ultra-processed foods) have a healthier collection of microbes in their guts, which is linked to better health. You don't have to go vegan, but getting more diverse plants on your plate is a great way to boost the health of your gut microbiome, improve your immunity and overall health, and potentially reduce your risk from COVID-19."
Targeting the gut to relieve rheumatoid arthritis
University College London, September 6, 2021
UCL researchers have shown that damage to the lining of the gut plays an important role in the development of rheumatoid arthritis, paving the way for a new approach to treating the disease.
In the pre-clinical study, which used mouse models and patient samples, the research team propose that restoration of the gut-barrier could offer a new therapeutic approach to reducing the severity of Rheumatoid arthritis (RA) symptoms.
Rheumatoid arthritis is a chronic disease that causes joint pain, swelling, and inflammation. Despite understanding of some of the genetic and environmental factors that might be involved in the development of arthritis, scientists still do not completely understand what initiates disease and how it accelerates. Recent research in this area is exploring how the bacteria in the gut might be involved in the development of arthritis, with researchers suggesting that growth of 'bad' bacteria in the gut might play a part in initiating the disease.
Co-lead author, Professor Claudia Mauri (UCL Division of Infection & Immunity), said: "We wanted to know what was happening in the gut and whether changes to the intestinal lining—which usually acts as a barrier to protect the body from bacteria—are a feature of the disease and contribute to its development."
Using pre-clinical mouse models and patient samples, the team found that blood markers of gut damage were raised compared to healthy people even at the earliest stages of arthritis, and that these markers of damage got higher the more the disease progressed; and, unexpectedly, there were distinct signs of inflammation, as might be seen in inflammatory bowel disease. The team also showed that the lining of the gut became 'leaky,' potentially allowing the passage of bacteria to cross the gut lining into the body, enhancing inflammation both in the gut and potentially in the joints.
"Our findings suggest that the intestinal lining is a therapeutic target. Importantly, we found that using existing drugs that restore the gut-barrier integrity i.e., prevent the gut from becoming leaky or inhibit inflammatory cells from moving to and from to the gut, could reduce the severity of arthritis in pre-clinical models," says Professor Mauri.
"Current treatments for rheumatoid arthritis don't appear to correct the problems in the gut and so may leave the patient susceptible to reactivation of disease from the continuing inflammation in that area. Going forward, we need to evaluate the therapeutic impact of treating the intestinal lining of rheumatoid arthritis patients in addition to their joints. Maintaining gut health both through diet and pharmacological intervention may be a valuable new strategy."
Body fat mass percentage reduced among trial participants who received melatonin supplements
Shahid Beheshti University of Medical Sciences (Iran), September 3, 2021
According to news reporting originating from the Department of Clinical Nutrition and Dieteticsby research stated, "Obesity, as the most common metabolic disorder in the world, is characterized by excess body fat. This study is aimed at determining the effects of melatonin supplementation on body weight, nody mass index (BMI), waist circumference (WC), and body fat mass percentage (BFMP) in people with overweight or obesity."
The news correspondents obtained a quote from the research from Department of Clinical Nutrition and Dietetics: "Thirty eight overweight or class-I obese adult individuals were recruited in the study (8 men and 30 women). Participants prescribed a weight-loss diet and then randomly were allocated to melatonin or placebo groups. Participants received either a 3-milligram melatonin or placebo tablet per day for 12 weeks. In order to assess differences at the significance level of 0.05, repeated measure ANOVA and paired t-test were used. According to the results, a significant reduction was found in participants' body weight, WC, and BMI in both groups (p=0.001). However, for the last six weeks, significant reductions of these parameters were observed only in the melatonin group (p=0.01)."
According to the news reporters, the research concluded: "The BFMP of participants in the melatonin group showed a significant reduction at the end of the study compared to the initial measurements (p=0.008). Nevertheless, the results of the present study alone are not sufficient to conclude on the effects of melatonin consumption on anthropometric indices, and it seems that further studies are required in this regard."
Boom in social stress may contribute to population decline
UMass Amherst scientist has new hypothesis for changes in reproductive behavior and physiology
University of Massachusetts, September 7, 2021
A University of Massachusetts Amherst environmental health scientist has developed an "overlooked hypothesis" to help explain the projected global population decline beginning in 2064: social stress.
Stress from social media and other largely empty or overwhelming social interactions may be leading or contributing to changes in reproductive behavior and reproductive physiology, suggests Alexander Suvorov, associate professor in the UMass Amherst School of Public Health and Health Sciences. 
In a review article, published in the journal Endocrinology, he examines various theories surrounding previous human population decline as models predict a "remarkable" decrease from 9.7 billion people in 2064 to 8.8 billion by 2100. Some countries' populations already have peaked and are projected to decline by 50% by the end of the century.
"A unique feature of the upcoming population drop is that it is almost exclusively caused by decreased reproduction, rather than factors that increase rates of mortality (wars, epidemics, starvation, severe weather conditions, predators, and catastrophic events)," he writes.
Suvorov outlines a hypothesis that connects reproductive trends with population densities, proposing that density reflects the quality and frequency of social interactions. 
"Rising population numbers contribute to less meaningful social interactions, social withdrawal and chronic stress, which subsequently suppresses reproduction," the manuscript states.
Over the past 50 years, a 50% decrease in sperm counts has occurred. Stress is known to suppress sperm count, ovulation and sexual activity, Suvorov notes. While changes in reproductive physiology are usually attributed to the effects of endocrine-disrupting pollutants, Suvorov believes it is not the only factor.
"Numerous wildlife and laboratory studies demonstrated that population peaks are always followed by increased stress and suppressed reproduction," Suvorov says. "When a high population density is reached, something is happening in the neuroendocrine system that is suppressing reproduction. The same mechanisms happening in wildlife species may be at work in humans as well."
Suvorov points to several changes in reproductive behavior that contribute to the population drop, including people having fewer children and waiting longer to start families or choosing to be child-free. But he says biological changes are likely happening as well. More research is needed, he says, such as studies to determine cortisol levels in human blood, an important measure of stress. 
"A better understanding of the causal chain involved in reproduction suppression by population density-related factors may help develop interventions to treat infertility and other reproductive conditions," Suvorov writes. 
He hopes his hypothesis offers up an enticing area of research that scientists from different fields will be interested in exploring.
"The goal of this paper is to attract attention to a completely overlooked hypothesis – and this hypothesis is raising more questions than it is giving answers," Suvorov says. "I hope it will trigger interest of people from very different domains and that after additional studies we will have a much better picture of to what extent population density is connected with social stress and how social stress is connected to reproduction, and what we can do about it."
A common-sense place to start, he suggests: "Back off social media."
Vitamin D cuts asthma exacerbation by 74% in children: Review
Anhui Medical University (China), August 30 2021
Vitamin D supplementation may cut the risk of asthma exacerbation in children but it does not impact respiratory infections in healthy children, a review has found.
The review of seven randomised controlled clinical trials weighed up "inconsistent" findings on the effect of vitamin D supplementation on the prevention of childhood acute respiratory infections (ARI). 
Published in the British Journal of Nutrition, it found overall there was not a statistically significant reduction in the risk of ARI, all-cause mortality or the rate of hospital admission due to respiratory infection in healthy children.
However, in children previously diagnosed with asthma, vitamin D supplementation resulted in a 74% reduction in the risk of asthma exacerbation.
"Our findings indicate a lack of evidence supporting the routine use of vitamin D supplementation for the prevention of ARI in healthy children; however, they suggest that such supplementation may benefit children previously diagnosed with asthma."
Potential impact 
According to the World Health Organisation (WHO) about 235 million people suffer from asthma, which is particularly common in children. It cited asthma as one of the major non-communicable diseases facing the world today.
The condition means air passages of the lungs become inflamed and narrowed.  
The causes of asthma are not completely understood but it is thought to be a combination of genetic predisposition and environmental exposure to irritants like allergens, tobacco smoke and air pollution.
ARI refers to the infection of the sinuses, throat, airways or lungs usually caused by viruses or bacteria. They can be particularly dangerous for people with asthma. According to a 2013 paper , an estimated 11.9 million episodes of severe ARI and three million episodes of very severe ARI in young children resulted in hospital admissions in 2010 globally.
Meanwhile a separate paper from the Child Health Epidemiology Reference Group of WHO and UNICEF  found almost two-thirds of the 7.6 million children worldwide who died within the first five years of life died of infectious diseases. Within these two-thirds, pneumonia was the leading cause for a total of 1.396 million deaths. 
WHO has said in the past that further research on vitamin D supplementation and the possible decrease in frequency and severity of respiratory infections in children was needed before specific recommendations could be made.
The Chinese researchers wrote in their review: "Although vitamin D is widely recognised for its importance in calcium metabolism and bone health, researchers have spent several years focusing on its growing number of possible non-calcaemic health effects.
"One of the more promising areas of study is the relationship between vitamin D status and respiratory infection. Recent research has indicated that vitamin D may play a role in protecting against ARI by increasing the body's production of naturally acting antibiotics."
The review was conducted by researchers at the Anhui Medical University, Shaoxing Center for Disease Control and Prevention, Huzhou Center for Disease Control and Prevention, Anhui Institute of Schistosomiasis Control and the Anhui Provincial Family Planning Institute of Science and Technology in China.
It included trials in Japan, Afghanistan, India, Poland and Mongolia that compared vitamin D supplementation with either placebo or no intervention in children younger than 18 years of age. 
Source: British Journal of Nutrition
CoQ10 may improve facial wrinkles: RCT
Institute of Cosmetics ( Slovenia), September 9, 2021
High dose co-enzyme Q10 supplementation may improve wrinkles around the eyes and other parts of the face, says a new study.
Scientists from the Institute of Cosmetics in Ljubljana, Slovenia report that 150 mg per day of CoQ10 (Q10Vital) for 12 weeks were associated with reduced wrinkles around the eyes, and around the mouth and lips, compared with placebo.
On the other hand, no photoprotection or effects on skin hydration or thickness were observed, according to findings published in Biofactors .
"In the present study, the administration of a dietary supplement containing CoQ10 over a 12-week period showed several anti-ageing effects as it reduced wrinkles, improved skin smoothness and microrelief as well as skin firmness. It also helped the skin combat seasonal changes since it prevented negative viscoelasticity seasonal changes during winter," they wrote.
CoQ10, a substance similar to a vitamin, is found in every cell in the body and is a key part of cells' energy production machinery.  Levels of CoQ10 have been shown to decline with age and in particular with statin use, which can account for some of the muscular pain and weakness that some users experience as a side effect of the drugs.  CoQ10 also functions as an antioxidant, and while it is used in many dietary supplement, functional food ans cosmetic products, evidence to support its benefits for the skin is "scarce", said the Slovenian researchers.
To test this, they recruited 32 healthy people with an average age of 53 to participate in their randomized, placebo-controlled intervention study. The participants were randomly assigned to one of three groups: Placebo, low dose CoQ10 (50 mg per day), or high dose CoQ10 (150 mg per day), for 12 weeks.
Results showed that, while the anti-wrinkle benefits around the eyes were observed for both CoQ10 groups, the high dose produced additional reductions in wrinkles around the mouth, nose and lips (nasolabial folds, corner of the mouth lines and upper radial lip lines).
"It should be noted that some baseline skin parameters are quite variable and it would therefore be beneficial to perform a study on a higher number of subjects to allow clearer conclusions regarding some parameters," wrote the researchers. "For example, the study was under-powered for dermis parameters (intensity, thickness). Supplementation over a longer period and several seasons would also be worth testing as this study was conducted during winter, and also, 12 weeks is quite a short time to detect nutritional effects on skin, considering the length of the skin regeneration cycle.
"Considering this, a longer study period would also provide valuable insights into dose-response relationships. While we were unable to show such a relationship in our study, such an effect might (or might not) be observed if supplementation were to be done over more skin cycles."