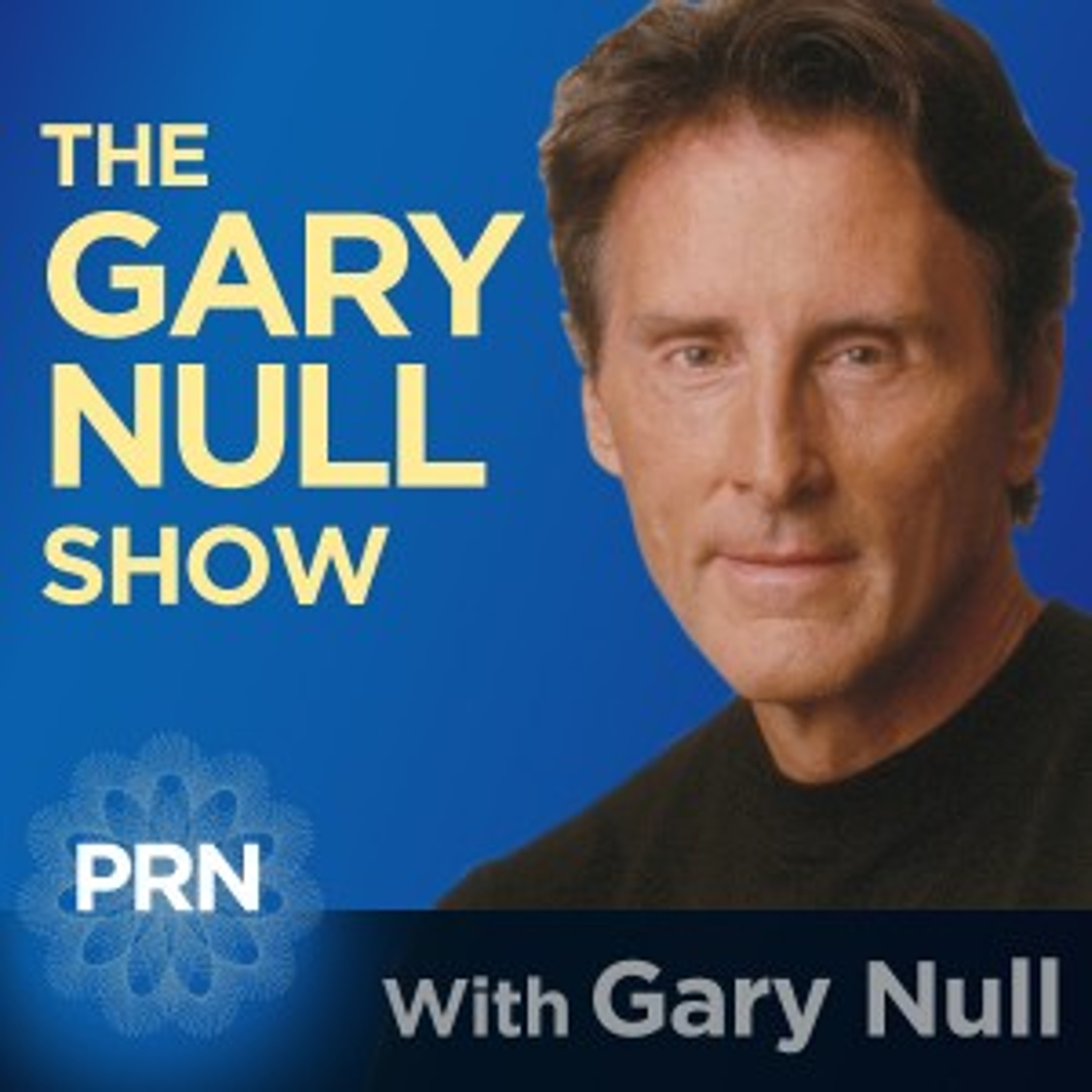 Investigating the anti-hypertensive effects of pumpkin seed oil
Marymount University and University of Guilan (Iran), September 29, 2021
In a study, researchers from Iran and the U.S. found that pumpkin seed oil can potentially treat hypertension in postmenopausal women. Their report was published in Complementary Therapies in Clinical Practice.
Postmenopausal women are more likely to develop hypertension than men of the same age.
In vivo studies reveal that pumpkin seed oil has anti-hypertensive activity.
The team investigated the effects of pumpkin seed oil supplementation on vascular function and heart rate variability in postmenopausal women with elevated blood pressure.
Participants were assigned to take either a pumpkin seed oil supplement or a placebo for the six-week study. Those in the experimental group took 3 grams of pumpkin seed oil every day.
Brachial and central blood pressure, wave reflection (augmentation index, AIx), arterial stiffness (SI) and various HRV parameters were measured at baseline and at the end of the study.
Those who took pumpkin seed oil had significantly lower AIx, brachial and systolic blood pressure after treatment. SI and HRV parameters remained unchanged for the treatment group and the placebo group at the end of the study.
In sum, taking pumpkin seed oil may improve arterial hemodynamics in postmenopausal women.
Health benefits of evening classes revealed
Oxford University, September 20, 2021 
Those with a taste for adult education classes have long known it, but now Oxford University scientists have confirmed that taking part in the weekly sessions can boost wellbeing – regardless of the subject studied.
In partnership with the Workers' Educational Association (WEA), the largest voluntary sector provider of adult education in England and Scotland, a team from Oxford's department of experimental psychology studied attendees at seven separate day-time adult education classes. Their findings are published in a series of papers.
Each class took place over seven months and included a break in the middle. Attendees completed questionnaires before and after their class three times over the seven months: at the beginning of their courses, after 3 months, and at the end of the seven months. Participants were involved in one of three activities: singing, crafts or creative writing.
Overall, attendees at all seven classes had improved mental and physical health and reported more satisfaction with their lives at the end of their courses.
Dr Eiluned Pearce led the research. She said: 'The students reported benefits including increased self-confidence, a greater feeling of control over their lives and more willingness to take on new challenges. Some said the classes made them more motivated to be more active, despite the classes not specifically involving physical activity.
'Participants also said that the classes broadened their networks of friends and gave them an increased sense of belonging. We also found that the more someone felt part of their group, the more their health and wellbeing improved.'
An intriguing finding was in the singing and creative writing classes. Building on the results of an earlier paper from the same study, which found that people in singing classes felt closer to their group more quickly than those in the other classes, the team looked at how relationships formed between individuals in the classes.
Each person was asked to name those other people in the class whose name they could remember, whether or not they felt connected to each person they named, and whether they had talked to that person during class.
Dr Pearce said: 'The results showed that those in the singing and creative writing groups built up relationships with other individuals more quickly than the crafters, and singers felt more connected to the class as a whole more quickly than both the other groups.
'While this confirms our earlier finding that singing has an 'ice-breaker effect' compared to other activities, it shows that other activities may enable people to increase their social networks just as much, even if it takes them longer to feel connected to their group as a whole.'
Co-author Dr Jacques Launay adds: 'While much of our previous work has demonstrated the importance of music, it is likely that the most socially bonding activities are always those that are personally chosen and enjoyed. This research adds to growing support for the relevance of creative activities in creating happy communities and improving health and well-being, with consequent benefits for public services and society.'
Dr Pádraig Mac Carron, Dr Anna Machin and Professor Robin Dunbar were also involved in the research.
Howard Croft, WEA Regional Education Manager, said: 'The findings reiterate the feedback that we have had from our students over the years: learning is a fantastic way to boost your self-esteem and confidence. Also of note, is its therapeutic effect. For many students, creative courses are a means of finding a new outlet for expressing their feelings. This can be of immense help during times of personal difficulty or emotional upheaval, such as divorce or bereavement. Simply going to a course can offer much-needed respite.
'For others, learning can be an opportunity to reignite a former passion. This could be anything from a subject which you enjoyed at school to an area which you are interested in. Whatever your reason, there are so many benefits to be gained by signing up to a course.'
Want to live forever? Theoretically, you could, study says
Swiss Federal Institute of Technology, September 29, 2021
Humans can probably live to at least 130, and possibly well beyond, though the chances of reaching such super old age remain vanishingly small, according to new research.
The outer limit of the human lifespan has long been hotly debated, with recent studies making the case we could live up to 150 years, or arguing that there is no maximum theoretical age for humans.
The new research, published Wednesday in the Royal Society Open Science journal, wades into the debate by analyzing new data on supercentenarians—people aged 110 or more—and semi-supercentenarians, aged 105 or more.
While the risk of death generally increases throughout our lifetime, the researchers' analysis shows that risk eventually plateaus and remains constant at approximately 50-50.
"Beyond age 110 one can think of living another year as being almost like flipping a fair coin," said Anthony Davison, a professor of statistics at the Swiss Federal Institute of Technology in Lausanne (EPFL), who led the research.
"If it comes up heads, then you live to your next birthday, and if not, then you will die at some point within the next year," he told AFP.
Based on the data available so far, it seems likely that humans can live until at least 130, but extrapolating from the findings "would imply that there is no limit to the human lifespan," the research concludes.
The conclusions match similar statistical analyses done on datasets of the very elderly.
"But this study strengthens those conclusions and makes them more precise because more data are now available," Davison said.
The first dataset the team studied is newly released material from the International Database on Longevity, which covers more than 1,100 supercentenarians from 13 countries.
The second is from Italy on every person who was at least 105 between January 2009 and December 2015.
'One in a million'
The work involves extrapolating from existing data, but Davison said that was a logical approach.
"Any study of extreme old age, whether statistical or biological, will involve extrapolation," he said.
"We were able to show that if a limit below 130 years exists, we should have been able to detect it by now using the data now available," he added.
Still, just because humans can theoretically reach 130 or beyond, doesn't mean we're likely to see it anytime soon.
For a start, the analysis is based on people who have already achieved the relatively rare feat of making it to well over 100.
And even at age 110, your chances of making it to 130 are "about one in a million... not impossible but very unlikely," said Davison.
He thinks we could see people reaching 130 within the century, as more people make it to supercentenarian status, increasing the chances of one becoming that one in a million.
"But in the absence of major medical and social advances, ages much over this are highly unlikely ever to be observed," he added.
For now, the oldest person on record is Frenchwoman Jeanne Calment, who died in 1997 at the confirmed age of 122.
Her true age was the subject of some controversy, with claims of a possible fraud, but in 2019 several experts said a review of the evidence confirmed her age.
Other pretenders to the throne of oldest person ever have a long way to go. The oldest verified living person in the world is Japan's Kane Tanaka, a comparatively youthful 118.
Psychological treatment shown to yield strong, lasting pain relief, alter brain networks
University of Colorado, September 29, 2021
Rethinking what causes pain and how great of a threat it is can provide chronic pain patients with lasting relief and alter brain networks associated with pain processing, according to new University of Colorado Boulder-led research.
The study, published Sept. 29 in JAMA Psychiatry, found that two-thirds of chronic back pain patients who underwent a four-week psychological treatment called Pain Reprocessing Therapy (PRT) were pain-free or nearly pain-free post-treatment. And most maintained relief for one year.
The findings provide some of the strongest evidence yet that a psychological treatmentcan provide potent and durable relief for chronic pain, which afflicts one in five Americans.
"For a long time we have thought that chronic pain is due primarily to problems in the body, and most treatments to date have targeted that," said lead author Yoni Ashar, who conducted the study while earning his Ph.D. in the Department of Psychology and Neuroscience at CU Boulder. "This treatment is based on the premise that the brain can generate pain in the absence of injury or after an injury has healed, and that people can unlearn that pain. Our study shows it works."
Misfiring neural pathways
Approximately 85% of people with chronic back pain have what is known as "primary pain," meaning tests are unable to identify a clear bodily source, such as tissue damage.
Misfiring neural pathways are at least partially to blame: Different brain regions—including those associated with reward and fear—activate more during episodes of chronic pain than acute pain, studies show. And among chronic pain patients, certain neural networks are sensitized to overreact to even mild stimuli.
If pain is a warning signal that something is wrong with the body, primary chronic pain, Ashar said, is "like a false alarm stuck in the 'on' position."
PRT seeks to turn off the alarm.
"The idea is that by thinking about the pain as safe rather than threatening, patients can alter the brain networks reinforcing the pain, and neutralize it," said Ashar, now a postdoctoral researcher at Weill Cornell Medicine.or the randomized controlled trial, Ashar and senior author Tor Wager, now the Diana L. Taylor Distinguished Professor in Neuroscience at Dartmouth College, recruited 151 men and women who had back pain for at least six months at an intensity of at least four on a scale of zero to 10.
Those in the treatment group completed an assessment followed by eight one-hour sessions of PRT, a technique developed by Los Angeles-based pain psychologist Alan Gordon. The goal: To educate the patient about the role of the brain in generating chronic pain; to help them reappraise their pain as they engage in movements they'd been afraid to do; and to help them address emotions that may exacerbate their pain. 
Pain is not 'all in your head'
"This isn't suggesting that your pain is not real or that it's 'all in your head'," stressed Wager, noting that changes to neural pathways in the brain can linger long after an injury is gone, reinforced by such associations. "What it means is that if the causes are in the brain, the solutions may be there, too."
Before and after treatment, participants also underwent functional magnetic resonance imaging (fMRI) scans to measure how their brains reacted to a mild pain stimulus.
After treatment, 66% of patients in the treatment group were pain-free or nearly pain-free compared to 20% of the placebo group and 10% of the no-treatment group.
"The magnitude and durability of pain reductions we saw are very rarely observed in chronic pain treatment trials," Ashar said, noting that opioids have yielded only moderate and short-term relief in many trials.
And when people in the PRT group were exposed to pain in the scanner post-treatment, brain regions associated with pain processing—including the anterior insula and anterior midcingulate —had quieted significantly.
The authors stress that the treatment is not intended for "secondary pain"—that rooted in acute injury or disease.
The study focused specifically on PRT for chronic back pain, so future, larger studies are needed to determine if it would yeild similar results for other types of chronic pain. 
Meanwhile, other similar brain-centered techniques are already ememrging among physical therapists and other clinicians who treat pain.
"This study suggests a fundamentally new way to think about both the causes of chronic back pain for many people and the tools that are available to treat that pain," said co-author Sona Dimidjian, professor of psychology and neuroscience and director of the Renee Crown Wellness Institute at CU Boulder. " It provides a potentially powerful option for people who want to live free or nearly free of pain."
Citicoline (CDP-choline) and Memory Function in Healthy Older Adults: A Randomized, Double-Blind, Placebo-Controlled Clinical Trial 
Kyowa Hakko Bio (Japan), September 2021
Supplementation of citicoline (CDP-choline), a naturally occurring mononucleotide, has shown beneficial effects on memory function and behavior in populations with a wide range of impairments. However, few studies have investigated its effect in healthy older populations.
Objective
The objective of this study was to investigate the effects of citicoline, on memory in healthy elderly populations with age-associated memory impairment (AAMI).
Methods
A total of 100 healthy men and women aged between 50 and 85 y with AAMI participated in this randomized, double-blind, placebo-controlled trial. Participants were randomized to receive placebo (n = 51) or citicoline (n = 49; 500 mg/d) for 12 wk. Memory function was assessed at baseline and end of the intervention (12 wk) using computerized tests (Cambridge Brain Sciences, Ontario, Canada). Safety measurements included adverse events query, body weight, blood pressure, and hematology and metabolic panel. Intent-to-treat analysis was conducted using ANCOVA for the primary and secondary outcome variables with Bonferroni correction for multiple comparisons.
Results
A total of 99 out of 100 participants completed the study in its entirety. After the 12-wk intervention, participants supplemented with citicoline showed significantly greater improvements in secondary outcomes of episodic memory (assessed by the Paired Associate test), compared with those on placebo (mean: 0.15 vs. 0.06, respectively, P = 0.0025). Composite memory (secondary outcome), calculated using the scores of 4 memory tests, also significantly improved to a greater extent following citicoline supplementation (mean: 3.78) compared with placebo (mean: 0.72, P = 0.0052).
Conclusions
Dietary supplementation of citicoline for 12 wk improved overall memory performance, especially episodic memory, in healthy older males and females with AAMI. The findings suggest that regular consumption of citicoline may be safe and potentially beneficial against memory loss due to aging. 
Sleep may strengthen long-term memories in the immune system
University of Tuebingen (Germany) September 29, 2021
More than a century ago, scientists demonstrated that sleep supports the retention of memories of facts and events. Later studies have shown that slow-wave sleep, often referred to as deep sleep, is important for transforming fragile, recently formed memories into stable, long-term memories. Now, in an Opinion article published  in Trends in Neurosciences, part of a special issue on Neuroimmunology, researchers propose that deep sleep may also strengthen immunological memories of previously encountered pathogens.
"While it has been known for a long time that sleep supports long-term memoryformation in the psychological domain, the idea that long-term memory formation is a function of sleep effective in all organismic systems is in our view entirely new," says senior author Jan Born of the University of Tuebingen. "We consider our approach toward a unifying concept of biological long-term memory formation, in which sleep plays a critical role, a new development in sleep research and memory research."
The immune system "remembers" an encounter with a bacteria or virus by collecting fragments from the bug to create memory T cells, which last for months or years and help the body recognize a previous infection and quickly respond. These memory T cells appear to abstract "gist information" about the pathogens, as only T cells that store information about the tiniest fragments ever elicit a response. The selection of gist information allows memory T cells to detect new pathogens that are similar, but not identical, to previously encountered bacteria or viruses.
Studies in humans have shown that long-term increases in memory T cells are associated with deep slow-wave sleep on the nights after vaccination. Taken together, the findings support the view that slow-wave sleep contributes to the formation of long-term memories of abstract, generalized information, which leads to adaptive behavioral and immunological responses. The obvious implication is that sleep deprivation could put your body at risk.
"If we didn't sleep, then the immune system might focus on the wrong parts of the pathogen," Born says. "For example, many viruses can easily mutate some parts of their proteins to escape from immune responses. If too few antigen-recognizing cells [the cells that present the fragments to T cells] are available, then they might all be needed to fight off the pathogen. In addition to this, there is evidence that the hormones released during sleep benefit the crosstalk between antigen-presenting and antigen-recognizing cells, and some of these important hormones could be lacking without sleep."
Born says that future research should examine what information is selected during sleep for storage in long-term memory, and how this selection is achieved. In the end, this research could have important clinical implications.
"In order to design effective vaccines against HIV, malaria, and tuberculosis, which are based on immunological memory, the correct memory model must be available," Born says. "It is our hope that by comparing the concepts of neuronal and immunological memory, a model of immunological memory can be developed which integrates the available experimental data and serves as a helpful basis for vaccine development."
Standardized astragalus extract for attenuation of the immunosuppression induced by strenuous physical exercise: randomized controlled trial
University of Physical Sciences (Poland), September 3, 2021
This paper aimed to verify how a supplementation of rower's diet with Astragalus Membranaceus Root (AMR) modulated their immune system response to maximal physical exertion.
Methods
The double-blind study included 18 members of the Polish Rowing Team assigned to the supplemented group (n = 10), and the placebo group (n = 8). The participants performed a 2000 m test on a rowing ergometer at the beginning and at the end of the six-week of intensive training camp during which the supplemented group received 500 mg of AMR. Blood samples were obtained prior to, 1 min after completing, and 24 h after the exertion test. The levels of interleukin 2 (IL2), interleukin 4 (IL4), interleukin 10 (IL10), interferon ɤ (IFN-ɣ), and lactic acid were determined. Subpopulations of T regulatory lymphocytes [CD4+/CD25+/CD127−] (Treg), cytotoxic lymphocytes [CD8+/TCRαβ+] (CTL), natural killer cells [CD3−/CD16+/CD56+] (NK), and TCRδγ-positive cells (Tδγ) were determined with flow cytometry.
Results
After the camp, the initial NK and Treg levels sustained at the baseline, while Tδγ counts increased relative to the levels in the placebo group. In the supplemented subgroup, a decrease in IL2 level in reaction to maximal exertion clearly deepened while the change in IL-2/IL-10 level induced by the recovery after this exertion clearly increased, relative to the changes in the placebo group.
Conclusions
AMR restored the immunological balance in strenuously trained athletes through a stabilization of NK and Treg cells with a positive trend in Tδγ towards Th1 response during restitution by cytokine IL2 modulation.