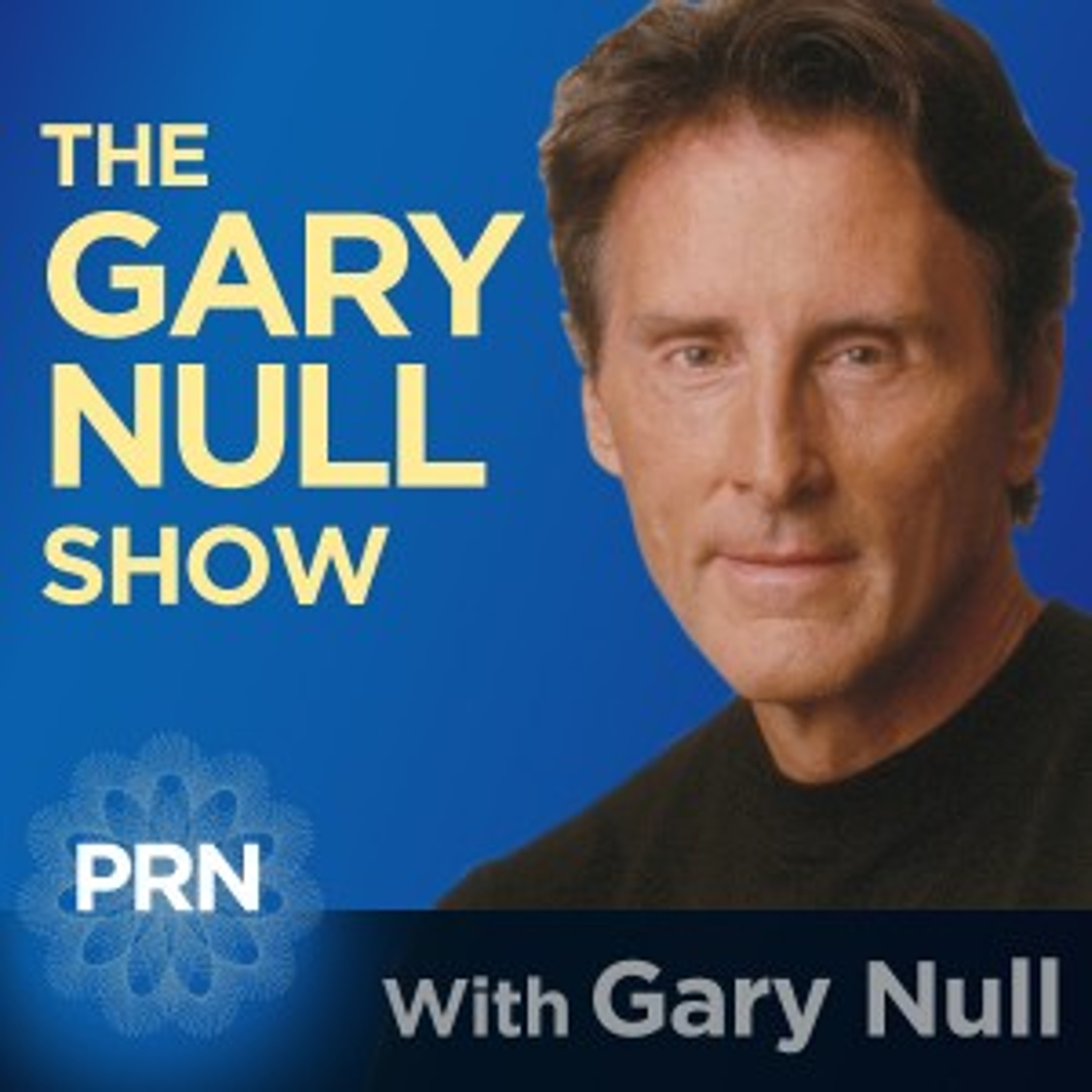 The efficacy of Chinese medicine for the treatment of acute and critical medical conditions
University of Chicago and China Medical University (Taiwan), October 1, 2020
Researchers at the China Medical University in Taiwan and the University of Chicago discussed the theory of Chinese medicine and its application in the treatment of acute and critical medical conditions, including epidemics. Their review was published in The American Journal of Chinese Medicine.
In developed nations and Eastern countries, western medicine is routinely used for treatment while traditional medicine is only used by a select few as a complement to modern medicines.

But research shows Chinese medicine can also be an effective treatment for chronic diseases, especially in cases when western medicine fails to produce the desired results.

Many studies have also demonstrated how Chinese medicine can be useful in the management of acute and critical illnesses.

Chinese medicine has a holistic view of the human body and emphasizes individualization based on body balance and mind-body interactions.

Some of the most frequently employed therapies in Chinese medicine are herbal medicines and acupuncture.

The researchers explored the use of this ancient therapy as a complementary medicine in modern times, particularly for the management of serious medical conditions, such as SARS, acute heart diseases and ischemic cerebral stroke.
The researchers also believe that well-designed controlled clinical trials are urgently needed to prove the safety and effectiveness of Chinese medicine, as well as to promote its application.
Citrus peel nobiletin ameliorates high-fat diet-induced vascular and renal changes by decreasing inflammation
Mahasarakham University (Thailand), September 25, 2020
According to news reporting from Maha Sarakham, Thailand, research stated, "We investigate the effect of nobiletin, a flavonoid in citrus peels, on vascular and renal alterations and possible mechanisms involved in high-fat diet (HFD)-fed rats. Male Sprague-Dawley rats were fed a HFD with fructose 15% in drinking water for 16 weeks."
The news correspondents obtained a quote from the research from Mahasarakham University, "HFD-fed rats were treated with nobiletin (20 or 40 mg/kg/day) or vehicle for the last 4 weeks. HFD-fed rats treated with nobiletin was significantly reduced obesity, hypertension, dyslipidemia and hyperinsulinemia. Nobiletin improved vascular endothelial function, restored creatinine clearance, and reduced plasma urea and creatinine levels, as well as urinary protein excretion. Nobiletin markedly alleviated vascular medial cross-sectional area (CSA) and collagen deposition, glomerular extracellular matrix (ECM) accumulation, and renal fibrosis. Nobiletin significantly elevated plasma adiponectin levels, together with upregulated adiponectin receptor 1 (AdipoR1) and suppressed transforming growth factor-b1 (TGF-b1) expression in kidney. In addition, an increase of plasma tumor necrosis factor alpha (TNF-a) and interleukin 6 (IL-6) was significantly attenuated after nobiletin treatment."
According to the news reporters, the research concluded: "Our results suggest that nobiletin attenuates HFD-induced vascular and renal alterations in rats, which is possibly related to the modulation of AdipoR1 and TGF-b1expression, and suppression of inflammation."
From San Diego to Italy, study suggests wisdom can protect against loneliness
Cross-cultural study finds a strong inverse correlation between loneliness and wisdom
University of California San Diego, October 1, 2020
Over the last few decades, there has been growing concern about loneliness across all ages, particularly in middle-aged and older adults. Loneliness, defined as feeling isolated or not having an adequate number of meaningful personal connections, is consistently associated with unhealthy aging and has been identified as a major risk factor for overall adverse health outcomes. 
In a recent cross-cultural study, researchers at University of California San Diego School of Medicine and University of Rome La Sapienza examined middle-aged and older adults in San Diego and Cilento, Italy and found loneliness and wisdom had a strong negative correlation. 
The study, publishing in the October 1, 2020 online edition of Aging and Mental Health, suggests wisdom may be a protective factor against loneliness. 
"An important finding from our study was a significant inverse correlation between loneliness and wisdom. People with higher scores on a measure of wisdom were less lonely and vice versa," said Dilip V. Jeste, MD, lead investigator of the study, senior associate dean for the Center of Healthy Aging and Distinguished Professor of Psychiatry and Neurosciences at UC San Diego School of Medicine. 
"Loneliness was consistently associated with poor general health, worse quality of sleep and less happiness, whereas the reverse was generally true for wisdom."
Using the UCLA Loneliness Scale and San Diego Wisdom Scale, the researchers examined four groups: adults age 50 to 65 and those older than age 90 from Cilento and from San Diego. The researchers found the inverse correlation between loneliness and wisdom in all four groups. 
"We translated the rating scales for loneliness and wisdom from English to Italian. It is remarkable that the findings related to these two traits were largely similar in two markedly different cultures -- a rural region of southern Italy and an urban/suburban county in the United States, both with different native languages and unique historical, educational and socioeconomic backgrounds," said Salvatore Di Somma, MD, PhD, lead Italian investigator and professor of emergency medicine at University of Rome La Sapienza. 
The Cilento region in southwestern Italy is a relatively isolated, rural area believed to have a high concentration of individuals older than age 90. The present study was born out of the Cilento Initiative on Aging Outcomes (CIAO) study launched in 2016. 
"Both loneliness and wisdom are personality traits. Most personality traits are partially inherited and partially determined by environment," said Jeste. 
Wisdom has several components, such as empathy, compassion, self-reflection and emotional regulation. Researchers found that empathy and compassion had the strongest inverse correlation with loneliness. People who were more compassionate were less lonely. 
"If we can increase someone's compassion, wisdom is likely to go up and loneliness is likely to go down," said David Brenner, MD, vice chancellor of UC San Diego Health Sciences. "At UC San Diego, we have considerable interest in enhancing empathy and compassion to reduce levels of stress and improve happiness and well-being." 
Jeste said studies that examine how to decrease loneliness as people age will be critical for effective interventions and the future of health care. 
"Routine assessment of loneliness with evidence-based, compassion-focused interventions for prevention and management of loneliness should become an integral part of clinical practice. So how do you increase compassion? Utilizing approaches like cognitive behavioral therapy or writing in a gratitude diary can help someone become more compassionate," he said. 
Jeste noted that a limitation of this study was that it was cross-sectional. Only longitudinal studies can establish cause-and-effect relationships. Next steps will include testing an intervention to increase compassion for reducing loneliness.
Cannabinoids associated with negative respiratory health effects in older adults with COPD
Researchers publish first data on the impact of cannabinoids on the respiratory health of individuals with COPD
St Michaels Hospital (Toronto), September30, 2020
Cannabinoids, a class of prescription pills that contain synthetically-made chemicals found in marijuana, are associated with a 64 per cent increase in death among older adults with chronic obstructive pulmonary disease (COPD), according to the first published data on the impact of cannabinoids on the respiratory health of individuals with the lung disease. 
The findings, published Wednesday in Thorax, have significant clinical implications as more physicians prescribe cannabinoids to patients with COPD to treat chronic muscle pain, difficulty sleeping and breathlessness. 
The study, led by St. Michael's Hospital of Unity Health Toronto, found that cannabinoids can contribute to negative respiratory health events in people with COPD, including hospitalization and death. COPD is a progressive lung disease that causes difficulty breathing and chronic productive coughing, and can be associated with a variety of non-respiratory issues, like chronic muscle pain and insomnia.
"Cannabinoid drugs are being increasingly used by older adults with COPD, so it is important for patients and physicians to have a clear understanding of the side-effect profile of these drugs," says Dr. Nicholas Vozoris, lead author, a respirologist at St. Michael's and an associate scientist at the hospital's Li Ka Shing Knowledge Institute.
"Our study results do not mean that cannabinoid drugs should be never used among older adults with COPD. Rather, our findings should be incorporated by patients and physicians into prescribing decision-making. Our results also highlight the importance of favouring lower over higher cannabinoid doses, when these drugs actually do need to be used."
The study analyzed the health data of over 4,000 individuals in Ontario ages 66 years and older with COPD from 2006 to 2016. The data was equally split into two groups: older adults with COPD who were new cannabinoid users and older adults with COPD not using cannabinoids. Older adults in Ontario with COPD who were new cannabinoid users represented 1.1 per cent of the data, which was made available by ICES.
Researchers observed particularly worse health outcomes among patients with COPD who were using higher doses of cannabinoids. Compared to non-users, new higher-dose cannabinoid users had a 178 per cent relative increase in hospitalizations for COPD or pneumonia, and a 231 per cent relative increase in all-cause death.
"Older adults with COPD represent a group that would likely be more susceptible to cannabinoid-related respiratory side-effects, since older adults less efficiently break down drugs and hence, drug effects can linger in the body for longer - and since individuals with COPD have pre-existing respiratory troubles and respiratory compromise," says Dr. Vozoris, who is also a scientist at ICES. 
Researchers conducted a sub-analysis to explore what impact cannabinoid drugs versus opioid drugs had on respiratory outcomes among older adults with COPD, since cannabinoid drugs are often prescribed as an alternative to opioids to treat chronic pain. The research team did not find evidence to support that cannabinoids were a safer choice over opioids for older adults with COPD in so far as respiratory health outcomes.
Study identifies exercise as key to halting progress from diabetes to heart disease



University of Otago (New Zealand), September 30, 2020
An international study led by the University of Otago has revealed how exercise can reduce the chance of diabetes leading on to heart disease.
The research has identified that exercisetriggers the release of small sequences of genetic code in the heart called microRNA, which increase protein production to improve heart structure and function.
The study, "Exercise regulates microRNAs to preserve coronary and cardiac function in the diabetic heart," has recently been published in the journal Circulation Research.
Associate Professors Daryl Schwenke and Rajesh Katare, of Otago's Department of Physiology, found that specific microRNA are adversely altered in the early stages of diabetes. These altered microRNA can reliably predict the inevitable onset of heart disease. Associate Professor Katare believes this is a pivotal new development as microRNA can serve as a reliable early biomarker for heart disease in diabetes.
"We've proven that by using exercise as a treatment, we can increase good microRNA, and reduce bad microRNA from causing damage. Exercise effectively improves regulation of microRNA to prevent the onset and progression of heart disease," Associate Professor Schwenke says.
Along with highlighting the role of exercise in regulating microRNA, the study also shows that microRNA are a potential novel target for the therapeutic treatment of heart disease in people with chronic diabetes.
"By increasing the good microRNA using pharmacological drugs it is possible to effectively reduce heart disease in diabetic subjects. This approach is not solely reliant on exercise," Associate Professor Schwenke says.
Over 250,000 thousand New Zealanders have diabetes according to the Ministry of Health, which defines diabetes as a serious health challenge to our country.
Associate Professor Schwenke believes this research has clear long-term benefits on both the quality of life for diabetic patients with heart disease, as well as alleviating the economic burden associated with current treatment of diabetes.
"By understanding the physiological role of microRNA we can see without doubt the positive role of exercise in preventing diabetic heart disease," he adds.
S-adenosylmethionine (SAMe) rescues cognitive deficits in animal research
University of Melbourne (Australia), September 28, 2020
According to news reporting originating in Parkville, Australia, research stated, "Alterations in the methionine cycle and abnormal tau phosphorylation are implicated in many neurodegenerative diseases, including Alzheimer's disease and frontotemporal dementia. rTg4510 mice express mutant human P301L tau and are a model of tau hyperphosphorylation. The cognitive deficit seen in these animals correlates with a burden of hyperphosphorylated tau and is a model to test therapies aimed at lowering phosphorylated tau."
The news reporters obtained a quote from the research from the University of Melbourne, "This study aimed to increase protein phosphatase 2A activity through supplementation of S-adenosylmethionine and analyze the effect on spatial memory and tau in treated animals. 6-month-old rTg4510 mice were treated with 100 mg/kg S adenosylmethionine by oral gavage for 3 weeks. Spatial recognition memory was tested in the Y-maze. Alterations to phosphorylated tau and protein phosphatase 2A were explored using immunohistochemistry, western blot, and enzyme-linked immunosorbent assays. Treatment with S-adenosylmethionine increased the Y-maze novel arm exploration time and increased both the expression and activity of protein phosphatase 2A. Furthermore, treatment reduced the number of AT8 positive neurons and reduced the expression of phosphorylated tau (Ser202/Thr205). S-adenosylmethionine contributes to multiple pathways in neuronal homeostasis and neurodegeneration."
According to the news reporters, the research concluded: "This study shows that supplementation with S-adenosylmethionine stabilizes the heterotrimeric form of PP2A resulting in an increase the enzymatic activity, a reduced level of pathological tau, and improved cognition."
Teen social networks linked to adult depression
Michigan State University, October 1, 2020
Teens who have a larger number of friends may be less likely to suffer from depression later in life, especially women, a new MSU research study has found.

For female adolescents, popularity can lead to increased depression during the teen years, but can provide lasting benefits of fewer depressive symptoms later in life. Teens who reported fewer friends show higher rates of depression in adulthood, found Molly Copeland (pictured left), assistant professor of sociology, who co- authored the article "The Long Arm of Social Integration: Gender, Adolescent Social Networks, and Adult Depressive Symptom Trajectories" with lead author Christina Kamis, a sociology doctoral candidate at Duke University. It was published Sept. 14 in the Journal of Health and Social Behavior.
"Adolescence (is) a sensitive period of early life when structural facets of social relationships can have lasting mental health consequences," wrote Copeland.
Overall, the study found for both men and women, naming few friends predicts higher depressive levels through adolescence into adulthood. But these results are not the same for all genders.
"Compared to boys, girls face additional risks from how others view their social position in adolescence," Copeland wrote.
This current study used data from the National Longitudinal Study of Adolescent to Adult Health, specifically social network data asking students to select up to five male friends and five female friends.
They were also asked to indicate how often they felt depressed. Results from both men and women "follow a U-shaped trajectory of depressive symptoms across this period of the life course, where depressive symptoms are highest in adolescence, decline into early adulthood, and then climb into one's early 30s." However, women experience a steeper decline in symptoms around 18-26 followed by a greater increase in symptoms in their early 30s.
When combined, the data show that for women, being named as a friend by peers is associated with increased depression at age 12 but fewer depressive symptoms in adulthood.
"This result suggests that the association between popularity and greater depressive symptoms reverses with age so that women who were more popular in adolescence have fewer depressive symptoms in their mid-20s compared to less popular peers," Copeland wrote.
But men show no association between popularity and depressive symptoms, the study found, only benefits from naming more friends.
Copeland believes this gender difference suggests that gendered expectations and roles that lead to popularity create stress and strain on adolescent girls that does not apply to boys.
"Gender socialization may lead adolescent friendships to become more taxing to girls if the higher emotional intimacy in female friendships means that popularity creates higher emotion or psychological burdens for girls," Copeland wrote. 
But the stress of popularity may give these girls psychosocial skills that are beneficial later in life when dealing with higher education and new jobs.
"Greater sociality may also contribute to a sense of belonging that is psychologically important in adolescent development, setting youth on pathways of lower depressive symptoms."
Copeland joined MSU's Department of Sociology this fall following the completion of her doctoral degree from Duke University. Her research joins social network analysis and medical sociology to examine how social relationships can benefit or introduce risks to health across the life course.
Study study finds association between screen time use, diet and other health factors
Arizona State University, September 29, 2020
The era of the television brought with it the TV dinner -- a fast, convenient meal that, while nutritionally questionable, meant the whole family could gather together on the sofa to enjoy "The Ed Sullivan Show" and eat their Swanson Salisbury steak, too.
Over the next several decades, advancements in technology and the ubiquity of streaming services has allowed for the proliferation of binge-watching culture, where hours spent sedentary rack up faster than "Jeopardy" points, and greasy fast food is only a few taps on your smartphone away.
Chris Wharton, assistant dean of innovation and strategic initiatives at Arizona State University's College of Health Solutions, whose research interests include lifestylewide behavior change, wanted to know what kind of relationship the time we spend in front of screens has with various health behaviors and factors.
In a study recently published in BMC Public Health, one of the largest open access public health journals in the world, Wharton found that heavy users of screens -- defined as those who use screens an average of 17.5 hours per day -- reported the least healthful dietary patterns and the poorest health-related characteristics compared with moderate and light users, who averaged roughly 11.3 and 7 hours of screen use per day, respectively.
"A lot of screen time-related literature has primarily focused on television," Wharton said. "But with the advancement of all these other types of devices that people use throughout the day, we wanted to see how health behaviors and factors are associated with a variety of screen-based devices."
For the study, more than 900 adults across the U.S. who owned a television and at least one other device with a screen were asked to complete a survey to assess screen time use across multiple devices, dietary habits, sleep duration and quality, perceived stress, self-rated health, physical activity and body mass index.
Among the findings, unique dietary habits were associated with different types of screen use such that heavy users of TV and smartphones displayed the least healthful dietary patterns compared with heavy users of TV-connected devices, laptops and tablets.
Additionally, heavy users of smartphones reported the lowest quality of sleep.
"I find that important and interesting because it does back up what we understand about smartphones," Wharton said. "We love to look at our phones and worry ourselves with the news right before we go to bed. But one of the simplest things people can do for their health when it comes to screens -- which is probably one of the hardest things to do because of the convenience and their addictive nature -- is putting all those devices down, in particular your smartphone, two hours before bedtime."
Wharton also explored the phenomenon of binge-watching, defined as watching multiple episodes of a television program in a single sitting, and found that it was significantly associated with less healthy dietary patterns, including frequency of fast food consumption, eating family meals in front of a television and perceived stress.
"We're engaging with media in lots of different ways, and in mobile ways," Wharton said. "And across a lot of these devices, heavy users were engaging in a lot of fast food consumption. So the convenience of (screen use) seems to be associated with the convenience of fast food."
That is, with the exception of laptops, which Wharton attributes to the likelihood that laptops are more often used for work than entertainment.
Wharton said the results of this study lay the foundation for future research into screen time interventions because they give researchers insight into which negative health effects are associated with which types of devices.
"When we look at interventions to help people eat more healthfully, as it relates to screen time, maybe we can't just focus on television. The smartphone might be another really important factor in that," he said. "Or if we want to improve physical activity, maybe we don't need to think about smartphones but we do need think about TVs."
In another study, currently pending publication, Wharton asked 10 participants to forgo screen use of any kind from the time they got home after work to the time they went to sleep for two weeks straight.
"We have some qualitative data to suggest that when people eliminate screens from their lives at night, magical things happen," he said. "Initial results suggest that people have to figure out what to do with this time, so they're doing things like spending more face-to-face with family and friends, cooking and preparing food, being physically active and engaging in hobbies. Things that are fulfilling in physically healthful ways and mentally healthful ways that you don't get when the majority of your day is engaged with screens."
Wharton himself has been making an effort to be especially conscious of his screen time use during the pandemic (he's even taken up the violin), a time when many of us are hearing the opposite message.
"I worry when people say, 'Now is the time to re-up your Netflix subscription. What else are you going to do?'" Wharton said. "I would flip that on its head and say, 'Oh my gosh, now is the time to think about all the things to do other than sit in front of screens.'
"COVID is really bringing this into crystal-clear focus, that our lives are fully mediated by screens. They were before, they especially are now. I think it's a good time to think about what a healthy but technologically plugged-in life could look like where screens aren't the only way in which we interact and do everything in our life, but instead are just a small side component of everything else that we do. We are nowhere near a conclusion like that, but I think we need to get there because screens have come to dominate us, and they drive real problems in our health."