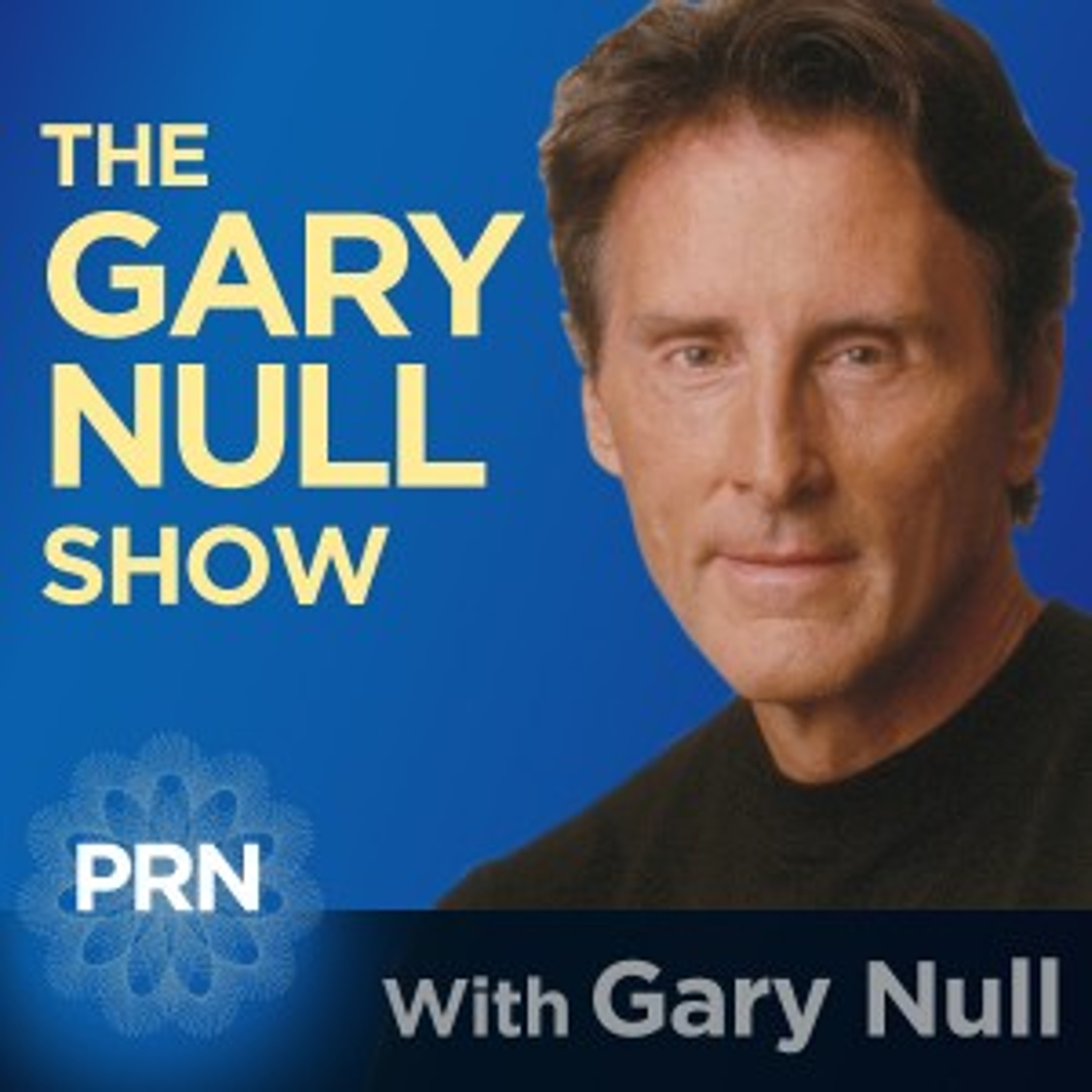 Can low temperature-aged garlic enhance exercise performance?
Korea Univesity & National Institute of Agricultural Sciences (South Korea), October 8, 2021
Scientists from South Korea's National Institute of Agricultural Sciences and Korea University looked at aged garlic to see whether it could help reduce fatigue. To do this, they conducted a study on mice fed with a special low-temperature-aged garlic (LTAG).
Their findings were published in the Journal of Medicinal Food.
Testing the fatigue-fighting effects of low temperature-aged garlic
The researchers chose to use LTAG because it lacked the pungent odor and spicy flavor of regular garlic, making it easier to use for animal testing.
To create the LTAG, the researchers stored garlic in a sealed container, aging at 60 C for 60 days. The resulting LTAG was then peeled and pulverized, before being added to 200 milliliters of 70 percent ethanol (EtOH), which was then subjected to ultrasonic extraction three times. This 70 percent EtOH and LTAG extract was then concentrated under a vacuum at 45 C and then lyophilized to create a dry LTAG residue.
After the creation of the LTAG, the researchers then separated mice into six groups. The first group was given a low dose of LTAG extract; the second was fed a high dose of LTAG extract; the third was given a low dose of garlic extract; and the fourth was given a high dose of garlic extract. The fifth and sixth groups consisted of normal mice that were given phosphate-buffered saline (PBS) instead of garlic. One of these control groups was made to exercise while the other group was not.
The mice in the five groups were forced to run on a treadmill for four weeks. With each passing week, the amount of exercise the mice would have to do on the treadmills would increase. This was done by increasing both the speed that the mice had to run, and the amount of time they had to spend running. (Related: How to alleviate fatigue with herbal medicine.)
After 28 days of treatment, five mice from each group were subjected to a final, exhaustive treadmill test. This test increased the treadmill speed from 15 meters per minute (m/min) to 40 m/min every 3 minutes. During this test, the running time was monitored until each mouse failed to follow the increase in speed on three consecutive occasions and lag occurred. At this point, the mouse's total running time was recorded.
The effect of the LTAG on the levels of glucose, lactate dehydrogenase (LDH), free fatty acid (FFA) and lactate in the mice's blood. Following the final exercise, the mice were killed and blood samples were collected from them. In addition, the mice's gastrocnemius muscles were also isolated and frozen in liquid nitrogen for testing.
LTAG treated mice demonstrated less fatigue
Following the exhaustive running tests, the researchers found that the mice treated with LTAG extract were able to run for much longer than the control mice.
Meanwhile, looking at the blood tests, they noted that the mice treated with LTAG extract exhibited lower levels of glucose, LDH, FFA and lactate. More importantly, the LTAG treated mice had increased amounts of glycogen and creatine kinase (CK) in their muscles.
Glycogen storage is an important source of energy during exercise. It serves a central role in maintaining the body's glucose homeostasis by supplementing blood glucose. Because of this, glycogen is seen as an accurate marker for fatigue, with increased glycogel levels closely associated with improved endurance and anti-fatigue effects.
CK, on the other hand, is known to be an accurate indicator of muscle damage. During muscle degeneration, muscle cells are dissolved and their contents enter the bloodstream. As a result, when muscle damage occurs, muscle CK comes out into the blood. As such, fatigue tends to lead to lower muscle CK levels and higher blood CK levels.
Higher levels of glycogen and muscle CK in the LTAG treated mice indicated that they experienced less fatigue than the other groups.
Based on these findings, the researchers believe that LTAG has potential for use as an anti-fatigue agent.
Mindfulness meditation helps preterm-born adolescents
University of Geneva (Switzerland), October 7, 2021
Adolescents born prematurely present a high risk of developing executive, behavioral and socio-emotional difficulties. Now, researchers from Geneva University Hospitals (HUG) and the University of Geneva (UNIGE) have revealed that practicing mindfulness may help improve these various skills. The study, published in the journal Scientific Reports, suggests using mindfulness as a means of clinical intervention with adolescents, whether prematurely born or not.
Several studies have already shown that very preterm (VPT) children and adolescents are at higher risk of exhibiting cognitive and socio-emotional problems that may persist into adulthood. To help them overcome the difficulties they face, researchers from the HUG and UNIGE have set up an intervention based on mindfulness, a technique known to have beneficial effects in these areas. Mindfulness consists in training the mind to focus on the present moment, concentrating on physical sensations, on breathing, on the weight of one's body, and even on one's feelings and thoughts, completely judgment-free. The mindfulness-based interventions generally take place in a group with an instructor along with invitations to practice individually at home.
To accurately assess the effects of mindfulness, a randomized controlled trial was performed with young adolescents aged 10 to 14, born before 32 weeks gestational weeks. Scientists quickly found that mindfulness improves the regulation of cognitive, social and emotional functions, in other worlds, our brain's ability to interact with our environment. Indeed, it increases the ability to focus on the present—on thoughts, emotions and physical sensations, with curiosity and non-judgment. Thanks to this practice, adolescents improve their executive functions, i.e. the mental processes that enable us to control our behavior to successfully achieve a goal. As a result, young people find it easier to focus, manage and regulate their behavior and emotions in everyday life.
For eight weeks, the young teens spent an hour and a half each week with two mindfulness instructors. They were further encouraged to practice mindfulness daily at home.
Parents were also involved in this study. They were asked to observe their child's executive functions, for example the ability to regulate their emotions and attentional control, their relationships with others and their behavior. The adolescents also underwent a series of computerized tasks to assess their reactions to events. A comparison of their test results with a control group that did not practice mindfulness shows a positive impact of the intervention on the adolescents' everyday life and on their ability to react to new events.
"Each teenager is unique, with their own strenghts and difficulties. Through their involvement in this study, our volunteers have contributed to show that mindfulness can help many young people to feel better, to refocus and to face the world, whether they were born preterm born or not," agree Dr. Russia Hà-Vinh Leuchter, a consultant in the Division of Development and Growth, Department of Paediatrics, Gynaecology and Obstetrics at Geneva University Hospitals, and Dr. Vanessa Siffredi, a researcher at the Child Development Laboratory at the Department of Paediatrics, Gynaecology and Obstetrics at the UNIGE Faculty of Medicine, two of the authors of this work. "However, while the practice of meditation can be a useful resource, it is important to be accompanied by well-trained instructors", they specify.
The adolescents who took part in the program are now between 14 and 18 years. Scientists are currently evaluating the long-term effects of mindfulness-based intervention on their daily attention and stress. Furthermore, to validate their clinical data with neurobiological measurements, researchers are currently studying the effects of mindfulness on the brain using magnetic resonance imaging (MRI).
Iron deficiency in middle age is linked with higher risk of developing heart disease
University Heart and Vasculature Centre Hamburg (Germany) 6 October 2021
Approximately 10% of new coronary heart disease cases occurring within a decade of middle age could be avoided by preventing iron deficiency, suggests a study published today in ESC Heart Failure, a journal of the European Society of Cardiology (ESC).1
"This was an observational study and we cannot conclude that iron deficiency causes heart disease," said study author Dr. Benedikt Schrage of the University Heart and Vasculature Centre Hamburg, Germany. "However, evidence is growing that there is a link and these findings provide the basis for further research to confirm the results."
Previous studies have shown that in patients with cardiovascular diseases such as heart failure, iron deficiency was linked to worse outcomes including hospitalisations and death. Treatment with intravenous iron improved symptoms, functional capacity, and quality of life in patients with heart failure and iron deficiency enrolled in the FAIR-HF trial.2 Based on these results, the FAIR-HF 2 trial is investigating the impact of intravenous iron supplementation on the risk of death in patients with heart failure.
The current study aimed to examine whether the association between iron deficiency and outcomes was also observed in the general population.
The study included 12,164 individuals from three European population-based cohorts. The median age was 59 years and 55% were women. During the baseline study visit, cardiovascular risk factors and comorbidities such as smoking, obesity, diabetes and cholesterol were assessed via a thorough clinical assessment including blood samples.
Participants were classified as iron deficient or not according to two definitions: 1) absolute iron deficiency, which only includes stored iron (ferritin); and 2) functional iron deficiency, which includes iron in storage (ferritin) and iron in circulation for use by the body (transferrin).
Dr. Schrage explained: "Absolute iron deficiency is the traditional way of assessing iron status but it misses circulating iron. The functional definition is more accurate as it includes both measures and picks up those with sufficient stores but not enough in circulation for the body to work properly."
Participants were followed up for incident coronary heart disease and stroke, death due to cardiovascular disease, and all-cause death. The researchers analysed the association between iron deficiency and incident coronary heart disease, stroke, cardiovascular mortality, and all-cause mortality after adjustments for age, sex, smoking, cholesterol, blood pressure, diabetes, body mass index, and inflammation. Participants with a history of coronary heart disease or stroke at baseline were excluded from the incident disease analyses.
At baseline, 60% of participants had absolute iron deficiency and 64% had functional iron deficiency. During a median follow-up of 13.3 years there were 2,212 (18.2%) deaths. Of these, a total of 573 individuals (4.7%) died from a cardiovascular cause. Incidence coronary heart disease and stroke were diagnosed in 1,033 (8.5%) and 766 (6.3%) participants, respectively.
Functional iron deficiency was associated with a 24% higher risk of coronary heart disease, 26% raised risk of cardiovascular mortality, and 12% increased risk of all-cause mortality compared with no functional iron deficiency. Absolute iron deficiency was associated with a 20% raised risk of coronary heart disease compared with no absolute iron deficiency, but was not linked with mortality. There were no associations between iron status and incident stroke.
The researchers calculated the population attributable fraction, which estimates the proportion of events in 10 years that would have been avoided if all individuals had the risk of those without iron deficiency at baseline. The models were adjusted for age, sex, smoking, cholesterol, blood pressure, diabetes, body mass index, and inflammation. Within a 10-year period, 5.4% of all deaths, 11.7% of cardiovascular deaths, and 10.7% of new coronary heart disease diagnoses were attributable to functional iron deficiency.
"This analysis suggests that if iron deficiency had been absent at baseline, about 5% of deaths, 12% of cardiovascular deaths, and 11% of new coronary heart disease diagnoses would not have occurred in the following decade," said Dr. Schrage.
"The study showed that iron deficiency was highly prevalent in this middle-aged population, with nearly two-thirds having functional iron deficiency," said Dr. Schrage. "These individuals were more likely to develop heart disease and were also more likely to die during the next 13 years."
Dr. Schrage noted that future studies should examine these associations in younger and non-European cohorts. He said: "If the relationships are confirmed, the next step would be a randomised trial investigating the effect of treating iron deficiency in the general population."
Consumption of a bioactive compound from Neem plant could significantly suppress development of prostate cancer
National University of Singapore, September 29, 2021
Oral administration of nimbolide, over 12 weeks shows reduction of prostate tumor size by up to 70 per cent and decrease in tumor metastasis by up to 50 per cent
A team of international researchers led by Associate Professor Gautam Sethi from the Department of Pharmacology at the Yong Loo Lin School of Medicine at the National University of Singapore (NUS) has found that nimbolide, a bioactive terpenoid compound derived from Azadirachta indica or more commonly known as the neem plant, could reduce the size of prostate tumor by up to 70 per cent and suppress its spread or metastasis by half.
Prostate cancer is one of the most commonly diagnosed cancers worldwide. However, currently available therapies for metastatic prostate cancer are only marginally effective. Hence, there is a need for more novel treatment alternatives and options.
"Although the diverse anti-cancer effects of nimbolide have been reported in different cancer types, its potential effects on prostate cancer initiation and progression have not been demonstrated in scientific studies. In this research, we have demonstrated that nimbolide can inhibit tumor cell viability -- a cellular process that directly affects the ability of a cell to proliferate, grow, divide, or repair damaged cell components -- and induce programmed cell death in prostate cancer cells," said Assoc Prof Sethi.
Nimbolide: promising effects on prostate cancer
Cell invasion and migration are key steps during tumor metastasis. The NUS-led study revealed that nimbolide can significantly suppress cell invasion and migration of prostate cancer cells, suggesting its ability to reduce tumor metastasis.
The researchers observed that upon the 12 weeks of administering nimbolide, the size of prostate cancer tumor was reduced by as much as 70 per cent and its metastasis decreased by about 50 per cent, without exhibiting any significant adverse effects.
"This is possible because a direct target of nimbolide in prostate cancer is glutathione reductase, an enzyme which is responsible for maintaining the antioxidant system that regulates the STAT3 gene in the body. The activation of the STAT3 gene has been reported to contribute to prostate tumor growth and metastasis," explained Assoc Prof Sethi. "We have found that nimbolide can substantially inhibit STAT3 activation and thereby abrogating the growth and metastasis of prostate tumor," he added.
The findings of the study were published in the April 2016 issue of the scientific journal Antioxidants & Redox Signaling. This work was carried out in collaboration with Professor Goh Boon Cher of Cancer Science Institute of Singapore at NUS, Professor Hui Kam Man of National Cancer Centre Singapore and Professor Ahn Kwang Seok of Kyung Hee University.
The neem plant belongs to the mahogany tree family that is originally native to India and the Indian sub-continent. It has been part of traditional Asian medicine for centuries and is typically used in Indian Ayurvedic medicine. Today, neem leaves and bark have been incorporated into many personal care products such as soaps, toothpaste, skincare and even dietary supplements.
Review looks at the efficacy of acupuncture in treating insulin resistance
Guangzhou University of Chinese Medicine (China), October 8, 2021
In their report, researcherss from Guangzhou University of Chinese Medicine in China explored the role of acupuncture in treating insulin resistance. The study was published in the journal Complementary Therapies in Clinical Practice.
Earlier studies have reported the effectiveness of acupuncture in treating insulin resistance and related conditions.
The review looked at acupuncture and its effects on clinical outcomes.
The researchers searched the following databases for randomized controlled trials involving insulin resistance patients treated with acupuncture:

Cochrane Central Register of Controlled Trials
Embase
Medline (via OVID)
China National Knowledge Infrastructure (CNKI)
Wan Fang and China Science and Technology Journal Database (VIP)

The studies show that homeostasis model assessment of insulin resistance significantly decreased with acupuncture treatment.
Other significant decreases include fasting blood glucose, postprandial blood glucose and fasting insulin.
Acupuncture increased insulin sensitivity with very few adverse effects.
In sum, acupuncture is a safe and effective alternative treatment for insulin resistance.
Blueberries may improve attention in children following double-blind trial
University of Reading (UK), October 10, 2021 
Primary school children could show better attention by consuming flavonoid-rich blueberries, following a study conducted by the University of Reading.
In a paper published in Food & Function, a group of 7-10 year olds who consumed a drink containing wild blueberries or a matched placebo and were tested on their speed and accuracy in completing an executive task function on a computer.
The double blind trial found that the children who consumed the flavonoid-rich blueberry drink had 9% quicker reaction times on the test without any sacrifice of accuracy. In particular, the effect was more noticeable as the tests got harder.
Professor Claire Williams, a neuroscience professor at the University of Reading said:
"This is the first time that we have seen the positive impact that flavonoids can have on the executive function of children. We designed this double blind trial especially to test how flavonoids would impact on attention in young people as it's an area of cognitive performance that hasn't been measured before.
"We used wild blueberries as they are rich in flavonoids, which are compounds found naturally in foods such as fruits and their juices, vegetables and tea. They have been associated with a range of health benefits including antioxidant and anti-inflammatory effects, and our latest findings continue to show that there is a beneficial cognitive effect of consuming fruit and vegetables, tea, coffee and even dark chocolate which all contain flavonoids."
The children were then asked to pay attention to an array of arrows shown on a PC screen and press a key corresponding to the direction that the central arrow was facing. The task was repeated over a number of trials, where cognitive demand was manipulated by varying how quickly the arrows appeared, whether there were additional arrows appearing either side of the central arrow, and whether the flanking arrows were pointing in the same/different direction as the central arrow.
Previous Reading research has shown that consuming wild blueberries can improve mood in children and young people, simple memory recall in primary school children, and that other flavonoid rich drinks such as orange juice, can also improve memory and concentration.
The Wild Blueberry Association of North America provided a freeze-dried powder made from wild blueberries which was used in the study but did not provide any additional financial support and did not play a role in the design of the study.
Wild blueberries are grown and harvested in North America, and are smaller than regular blueberries, and are higher in flavonoids compared to regular varieties.
The double-blind trial used a flavonoid-rich wild blueberry drink, with a matched placebo contained 8.9g of fructose, 7.99g of glucose and 4 mg of vitamin C matching the levels of nutrients found in the blueberry drink.
The amount of fructose is akin to levels found in a standard pear.
This was an executive function task- requiring participants to pay attention to stimuli appearing on screen and responding correctly. The task was a simple one- responding to the direction of an arrow in the middle of a screen (by pressing left/right arrow key) but we then varied how quickly the stimuli appeared, whether there was additional arrows appearing either side of the stimuli and whether those flanking arrows were pointing in the same/different direction as they direction you had to respond.
There are 6 main classes of flavonoids:
Anthocyanins – found in berry fruits such as the blueberries used in this study and also in red wine.
Flavonols - found in onions, leeks, and broccoli
Flavones - found in parsley and celery,
Isoflavones - found in soy and soy products,
Flavanones - found in citrus fruit and tomatoes
Flavanols—found in green tea, red wine, and chocolate
Nocebo effect: Does a drug's high price tag cause its own side effects?
University Medical Center Hamburg (Germany), October 5, 2021 
Pricey drugs may make people more vulnerable to perceiving side effects, a new study suggests—and the phenomenon is not just "in their heads."
The study delved into the so-called "nocebo effect." It's the negative version of the well-known placebo effect, where people feel better after receiving a therapy because they expected good things.
With the nocebo effect, patients' worries over treatment side effects make them feel sick.
In this study, researchers found that people were more likely to report painful side effects from a fake drug when told it was expensive.
But it wasn't just something people were "making up." Using brain imaging, the researchers traced the phenomenon to specific activity patterns in the brain and spine.
"These findings are a strong argument against the perception of placebo and nocebo effects as being only 'fake' effects—created purely by imagination or delusions of the patient," said lead researcher Alexandra Tinnermann. She is with the University Medical Center Hamburg-Eppendorf, in Germany.
Dr. Luana Colloca, a researcher at the University of Maryland in Baltimore, agreed.
"This is not merely a reflection of people's biases," said Colloca, who wrote an editorial published with the study.
"Expectations do modulate symptoms and patients' responses to treatment," she said.
For the study, Tinnermann's team recruited 49 healthy volunteers and randomly assigned them to test one of two itch-relieving "medical creams."
In reality, both creams were identical and contained no active ingredients. However, people in both groups were told that the products could have the side effect of making the skin more sensitive to pain.
There was only one apparent difference between the two phony creams: One came in fancy packing with a high price tag; the other was cheap.
After participants applied the creams to their forearms, the researchers had them undergo a standard test that measured their tolerance for heat-induced pain.
It turned out that people who'd used the expensive cream were more sensitive to pain during the tests. On average, their pain rating hovered around a 15—within the "mild" pain range—whereas people using the cheap cream barely registered any discomfort.
It's likely, Tinnermann said, that people expect a pricey medication to be potent—which could also make them expect more side effects.
Colloca agreed. We are all "vulnerable" to such outside influences, she said, be it a drug's price or how it's given (by IV versus mouth, for instance).
However, we are not just imagining those placebo or nocebo effects, both researchers noted.
Using functional MRI brain scans, Tinnermann's team found specific patterns of nervous system activity in people who had a nocebo response to the pricey cream.
That included a change in "communication" between certain brain structures and the spinal cord, Tinnermann said.
According to Colloca, research like this can have practical uses. Doctors could, for instance, inform patients that drug prices or other factors can sway their expectations about a treatment's benefits and risks—and that, in turn, can influence whether they feel better or develop side effects.
There is, however, no research into whether that kind of knowledge helps prevent patients from the nocebo effect, Tinnermann said.
But, she added, health professionals can be aware that patients' expectations "play a huge role in medicine"—and be mindful of how they talk about a medication and its possible side effects.
It's an important matter, Colloca said, because the nocebo effect can cause people to stop taking needed medications.
Colloca pointed to the example of cholesterol-lowering statins.
The potential for those medications to cause muscle pain has been widely reported. And one recent study found evidence that this knowledge can make statin users more likely to report muscle pain side effects.
Other research, Colloca said, has shown that when people stop taking their statins, their risk of heart attack and stroke rises.