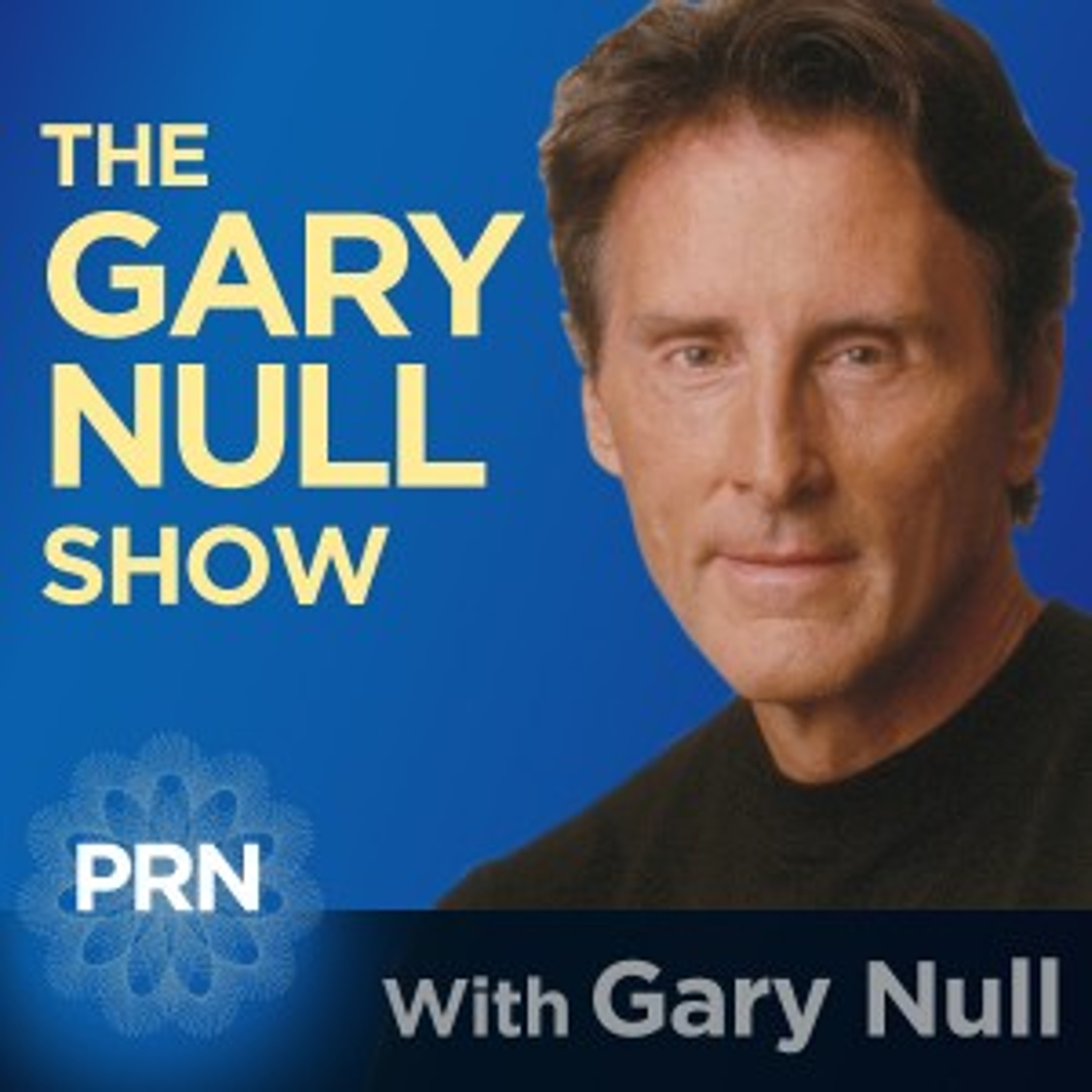 Study: Sustainable eating is cheaper and healthier
Oxford University, November 11, 2021
Oxford University research has today revealed that, in countries such as the US, the UK, Australia and across Western Europe, adopting a vegan, vegetarian, or flexitarian diet could slash your food bill by up to one-third. The study, which compared the cost of seven sustainable diets to the current typical diet in 150 countries, using food prices from the World Bank's International Comparison Program, was published in The Lancet Planetary Health.
(next)
Meta-analysis concludes resveratrol beneficially modulates glycemic control in diabetics
Zagazig University and Suez Canal University (Egypt), October 29 2021. 
Findings from a meta-analysis of clinical trials published in Medicina Clinica (Barcelona) revealed an association between supplementing with resveratrol and improvements in glycemic control. "This systematic review and meta-analysis is the first to consider resveratrol's efficacy on glycemic and cardiometabolic parameters in patients with Type 2 diabetes mellitus (T2DM)."
(next)
Exercise linked to better mental health
Kaiser Permanente Research, November 11, 2021
Kaiser Permanente research published in Preventive Medicine showed people who exercised more during the initial lockdown period of the COVID-19 pandemic experienced less anxiety and depression than those who didn't exercise. It also showed that people who spent more time outdoors typically experienced lower levels of anxiety and depression than those who stayed inside.
(next)
Bedtime linked with heart health
University of Exeter (UK), November 9, 2021
Going to sleep between 10:00 and 11:00 pm is associated with a lower risk of developing heart disease compared to earlier or later bedtimes, according to a study published today in European Heart Journal—Digital Health, a journal of the European Society of Cardiology (ESC). "While we cannot conclude causation from our study, the results suggest that early or late bedtimes may be more likely to disrupt the body clock, with adverse consequences for cardiovascular health."
(NEXT)
Garlic compounds may boost cardio health indirectly via gut microbiota
National Taiwan University, November 6 2021
Allicin from garlic may prevent the metabolism of unabsorbed L-carnitine or choline into TMAO, a compound linked to an increased risk of cardiovascular diseases, says a new study. TMAO – or trimethylamine N-oxide – has been known to be generated from dietary carnitine through metabolism of gut microbiota, and was recently reported to be an "important gut microbiota-dependent metabolite to cause cardiovascular diseases."  New data indicated that carnitine-fed lab mice showed a "remarkable increase in plasma TMAO levels", compared with lab mice fed a control (no carnitine). However, when allicin supplements were provided with the carnitine diet, TMAO levels were significantly reduced.  
(NEXT)
Drug used to prevent miscarriage increases risk of cancer in offspring
University of Texas Health Science Center, November 9, 2021
Exposure in utero to a drug used to prevent miscarriage can lead to an increased risk of developing cancer, according to researchers at The University of Texas Health Science Center at Houston 
The drug, 17α-hydroxyprogesterone caproate (17-OHPC), is a synthetic progestogen that was frequently used by women in the 1950s and 1960s, and is still prescribed to women today to help prevent preterm birth. 
(OTHER NEWS NEXT)
2,433 Dead Babies in VAERS as Another Study Shows mRNA Shots Not Safe for Pregnant Women
by Brian Shilhavy
Editor, Health Impact News, November 7, 2021
There have now been 2,433 fetal deaths recorded in VAERS (Vaccine Adverse Event Reporting System) from pregnant women who have been injected with one of the COVID-19 shots. The vast majority of these have been from the Pfizer shot (1,862 deaths) and the Moderna shot (656 deaths.) There have been more fetal deaths in the past 11 months following COVID-19 shots than there have been for the past 30+ years following ALL vaccines (2,198 – Source.) Last month (October, 2021) the New England Journal of Medicine admitted that the original study used to justify the CDC and the FDA in recommending the shots to pregnant women was flawed. (Source.) Since then, researchers in New Zealand have conducted a new study on the original data, and concluded: A re-analysis of these figures indicates a cumulative incidence of spontaneous abortion ranging from 82% (104/127) to 91% (104/114), 7–8 times higher than the original authors' results. (Source.) And yet, the CDC and FDA still continue to recommend the shots for pregnant women, even though a correct analysis on the original data shows that 82% to 91% of pregnant women will suffer miscarriages if their unborn child is less than 20 weeks old. (Source.) VAERS is a passive system that is severely under reported. The CDC and FDA have never conducted a study to determine what this under-reported factor is, but independent scientists have, and we have previously published the analysis conducted by Dr. Jessica Rose, who has determined that a conservative under-reported factor would be X41. See: STUDY: Government's Own Data Reveals that at Least 150,000 Probably DEAD in U.S. Following COVID-19 Vaccines This means that there have probably been at least 99,753 fetal deaths following COVID-19 injections so far. Here is a video report we made on this last month with some very unfortunate gruesome examples of what these shots are doing to unborn babies. 1,969 Fetal Deaths Recorded Following COVID-19 Shots but Criminal CDC Recommends Pregnant Women Get the Shot UPDATE – November 7, 2021 PM A couple of hours after publishing this article, a video that has been circulating on the Internet of an interview with a Funeral Director in the UK became known to me. He has been in practice for over 3 years and is identified as "Wesley," and was interviewed by a group called "Resistance GB." He claims that last fall was one the slowest periods of seeing deaths for all funeral directors, but when the COVID-19 shots were introduced, deaths started dramatically increasing. It started with the elderly, but then by April they were seeing large numbers of people in their 30s and 40s. Many of them were dying of myocarditis. Now, they are seeing unprecedented numbers of newborn babies, and they are piling up in hospital refrigerators. Some are full term, some are pre-term, he claims. The UK originally recommended that pregnant women and nursing mothers should NOT get the experimental COVID shots, but like the CDC in the U.S., they eventually changed their recommendation to encourage pregnant women to get the shots.
(NEXT)
An ethical analysis of vaccinating children against COVID-19: benefits, risks, and issues of global health equity
Johns Hopkins University, Oxford-Johns Hopkins Global Infectious Disease Ethics Collaborative, Wageningen University - The Netherlands, University of Oxford, Abstract We argue that it is currently unclear whether routine COVID-19 vaccination of healthy children is ethically justified in most contexts, given the minimal direct benefit that COVID-19 vaccination provides to children, the potential for rare risks to outweigh these benefits and undermine vaccine confidence, and substantial evidence that COVID-19 vaccination confers adequate protection to risk groups, such as older adults, without the need to vaccinate children. We conclude that child COVID-19 vaccination in wealthy communities before adults in poor communities worldwide is ethically unacceptable and consider how policy deliberations might evolve in light of future developments.
(NEXT)
What's Driving Global Deforestation? Organized Crime, Beef, Soy, Palm Oil and Wood Products
Jennifer Devine,  Counterpunch, November 17, 2021
Every year the world loses an estimated 25 million acres (10 million hectares) of forest, an area larger than the state of Indiana. Nearly all of it is in the tropics. From my research on social and environmental issues in Latin America, I know that four consumer goods are responsible for the majority of global deforestation: beef, soy, palm oil, and wood pulp and paper products. Together these commodities are responsible for the loss of nearly 12 million acres (5 million hectares) annually. There's also a fifth, less publicized key driver: organized crime, including illegal drug trafficking. The dominant role of beef Among major products that promote deforestation, beef is in a class by itself. Beef production is now estimated to be the biggest driver of deforestation worldwide, accounting for 41% of global forest losses. In the Amazon alone, cattle ranching accounts for 80% of deforestation. From 2000 to 2011, beef production emitted nearly 200 times more greenhouse gases than soy, and 60 times more than oil palm in tropical countries with high deforestation rates. Soy and palm oil: Ubiquitous ingredients Together, soy and palm oil drive nearly 10% of deforestation annually – almost 2.5 million acres (1 million hectares). Clearing land for palm oil plantations fuels large-scale rainforest destruction in Indonesia and Malaysia, where most of the world's palm oil is produced. Palm oil is the most commonly produced, consumed and traded vegetable oil. Some 60% of the 66 million tons produced globally every year is used to produce energy in the form of biofuel, power and heat. About 40% is used for food, animal feed and chemical products. Palm oil is an ingredient in half of all products found at the supermarket, including margarine, shampoos, frozen pizza and detergents. Soy production has doubled globally in the past 20 years. Nearly 80% of global soy is fed to cows, chickens, pigs and farmed fish. This demand reflects the tripling of global meat production over the past 50 years. Wood products Wood products are responsible for about 5% of annual global deforestation, or about 1.2 million acres (500,000 hectares) yearly. Wood is widely used for home construction and furniture, and also as a pulp source for paper and fabric. And in low-income nations and rural areas, it's an important fuel source for heating and cooking. The three largest paper-producing countries are the U.S., Canada and China. Illegal deforestation and organized crime Another industry plays an important role, especially in tropical forests: organized crime. Large, lucrative industries offer opportunities to move and launder money; as a result, in many parts of the world, deforestation is driven by the drug trade. In South America and Central America, drug trafficking organizations are the vanguard of deforestation. Drug traffickers are illegally logging forests in the Amazon and hiding cocaine in timber shipments to Europe. In my research, I have analyzed how traffickers illegally log and raise cattle in protected areas in Central America to launder money and claim drug smuggling territory. Other scholars estimate that 30% to 60% of deforestation in the region is "narco-deforestation." Forest Trends analysis, exports tied to illegal deforestation are worth US$61 billion annually and are responsible for 25% of total global tropical deforestation.
(NEXT)
'This Must Not Happen': If Unhalted, Permian Basin Fracking Will Unleash 40 Billion Tons of CO2 by 2050
As activists at the COP26 summit continue to denounce the "massive" gap between wealthy governments' lofty rhetoric and their woefully inadequate plans for addressing the climate emergency, a new analysis of projected extraction in the Permian Basin in the U.S. Southwest exposes the extent to which oil and gas executives' refusal to keep fossil fuels in the ground puts humanity's future in jeopardy. "While climate science tells us that we must consume 40% less oil in 2030, Permian producers plan to grow production more than 50%." Released Tuesday by Oil Change International, Earthworks, and the Center for International Environmental Law, the second chapter of The Permian Basin Climate Bomb warns that if the drilling and fracking boom that has turned the Permian Basin into "the world's single most prolific oil and gas field" over the past decade is allowed to persist unabated for the next three decades, it will generate nearly 40 billion tons of carbon dioxide by mid-century. "With global markets flush with Permian oil and gas, it can only be harder to steer the world's economy toward clean energy." "While climate science tells us that we must consume 40% less oil in 2030, Permian producers plan to grow production more than 50%" from 2021 to 2030, said Stockman. "This must not happen." "If left unchecked," the report notes, "the Permian could continue to produce huge amounts of oil, gas, and gas liquids for decades to come. With global markets flush with Permian oil and gas, it can only be harder to steer the world's economy toward clean energy."
(NEXT)
Wall Street's Takeover of Nature Advances with Launch of New Asset Class
By Whitney Webb
A project of the multilateral development banking system, the Rockefeller Foundation and the New York Stock Exchange recently created a new asset class that will put, not just the natural world, but the processes underpinning all life, up for sale under the guise of promoting "sustainability." Last month, the New York Stock Exchange (NYSE) announced it had developed a new asset class and accompanying listing vehicle meant "to preserve and restore the natural assets that ultimately underpin the ability for there to be life on Earth." Called a natural asset company, or NAC, the vehicle will allow for the formation of specialized corporations "that hold the rights to the ecosystem services produced on a given chunk of land, services like carbon sequestration or clean water." These NACs will then maintain, manage and grow the natural assets they commodify, with the end of goal of maximizing the aspects of that natural asset that are deemed by the company to be profitable. Though described as acting like "any other entity" on the NYSE, it is alleged that NACs "will use the funds to help preserve a rain forest or undertake other conservation efforts, like changing a farm's conventional agricultural production practices." Yet, as explained towards the end of this article, even the creators of NACs admit that the ultimate goal is to extract near-infinite profits from the natural processes they seek to quantify and then monetize. NYSE COO Michael Blaugrund alluded to this when he said the following regarding the launch of NACs: "Our hope is that owning a natural asset company is going to be a way that an increasingly broad range of investors have the ability to invest in something that's intrinsically valuable, but, up to this point, was really excluded from the financial markets." Framed with the lofty talk of "sustainability" and "conservation", media reports on the move in outlets like Fortune couldn't avoid noting that NACs open the doors to "a new form of sustainable investment" which "has enthralled the likes of BlackRock CEO Larry Fink over the past several years even though there remain big, unanswered questions about it." Fink, one of the world's most powerful financial oligarchs, is and has long been a corporate raider, not an environmentalist, and his excitement about NACs should give even its most enthusiastic proponents pause if this endeavor was really about advancing conservation, as is being claimed. How to Create a NAC The creation and launch of NACs has been two years in the making and saw the NYSE team up with the Intrinsic Exchange Group (IEG), in which the NYSE itself holds a minority stake. IEG's three investors are the Inter-American Development Bank, the Latin America-focused branch of the multilateral development banking system that imposes neoliberal and neo-colonalist agendas through debt entrapment; the Rockefeller Foundation, the foundation of the American oligarch dynasty whose activities have long been tightly enmeshed with Wall Street; and Aberdare Ventures, a venture capital firm chiefly focused on the digital healthcare space. Notably, the IADB and the Rockefeller Foundation are closely tied to the related pushes for Central Bank Digital Currencies (CBDCs) and biometric Digital IDs. The IEG's mission focuses on "pioneering a new asset class based on natural assets and the mechanism to convert them to financial capital." "These assets," IEG states, make "life on Earth possible and enjoyable…They include biological systems that provide clean air, water, foods, medicines, a stable climate, human health and societal potential." Put differently, NACs will not only allow ecosystems to become financial assets, but the rights to "ecosystem services", or the benefits people receive from nature as well. These include food production, tourism, clean water, biodiversity, pollination, carbon sequestration and much more. IEG is currently partnering with Costa Rica's government to pilot its NAC efforts within that country. Costa Rica's Minister of Environment and Energy, Andrea Meza Murillo, has claimed that the pilot project with IEG "will deepen the economic analysis of giving nature its economic value, as well as to continue mobilizing financial flows to conservation." With NACs, the NYSE and IEG are now putting the totality of nature up for sale. While they assert that doing so will "transform our economy to one that is more equitable, resilient and sustainable", it's clear that the coming "owners" of nature and natural processes will be the only real beneficiaries. Per the IEG, NACs first begin with the identification of a natural asset, such as a forest or lake, which is then quantified using specific protocols. Such protocols have already been developed by related groups like the Capitals Coalition, which is partnered with several of IEG's partners as well as the World Economic Forum and various coalitions of multinational corporations. Then, a NAC is created and the structure of the company decides who has the rights to that natural asset's productivity as well as the rights to decide how that natural asset is managed and governed. Lastly, a NAC is "converted" into financial capital by launching an initial public offering on a stock exchange, like the NYSE. This last stage "generates capital to manage the natural asset" and the fluctuation of its price on the stock exchange "signals the value of its natural capital." However, the NAC and its employees, directors and owners are not necessarily the owners of the natural asset itself following this final step. Instead, as IEG notes, the NAC is merely the issuer while the potential buyers of the natural asset the NAC represents can include: institutional investors, private investors, individuals and institutions, corporations, sovereign wealth funds and multilateral development banks. Thus, asset management firms that essentially already own much of the world, like Blackrock, could thus become owners of soon-to-be monetized natural processes, natural resources and the very foundations of natural life itself. Both the NYSE and IEG have marketed this new investment vehicle as being aimed at generating funds that will go back to conservation or sustainability efforts. However, on the IEG's website, it notes that the goal is really endless profit from natural processes and ecosystems that were previously deemed to be part of "the commons", i.e. the cultural and natural resources accessible to all members of a society, including natural materials such as air, water, and a habitable earth. Per the IEG, "as the natural asset prospers, providing a steady or increasing flow of ecosystem services, the company's equity should appreciate accordingly providing investment returns. Shareholders and investors in the company through secondary offers, can take profit by selling shares. These sales can be gauged to reflect the increase in capital value of the stock, roughly in-line with its profitability, creating cashflow based on the health of the company and its assets." Researcher and journalist Cory Morningstar has strongly disagreed with the approach being taken by NYSE/IEG and views NACs as a system that will only exacerbate the corporate predation of nature, despite claims to the contrary. Morningstar has described NACs as "Rockefeller et al. letting the markets dictate what in nature has value – and what does not. Yet, it's not for capitalist institutions and global finance to decide what life has value. Ecosystems are not 'assets.' Biological communities exist for their own purposes, not ours." A New Way to Loot The ultimate goal of NACs is not sustainability or conservation – it is the financialization of nature, i.e. turning nature into a commodity that can be used to keep the current, corrupt Wall Street economy booming under the guise of protecting the environment and preventing its further degradation. Indeed, IEG makes this clear when they note that "the opportunity" of NACs lies not in their potential to improve environmental well-being or sustainability, but in the size of this new asset class, which they term "Nature's Economy." Indeed, while the asset classes of the current economy are value at approximately $512 trillion, the asset classes unlocked by NACs are significantly larger at $4,000 trillion (i.e. $4 quadrillion). Thus, NACs open up a new feeding ground for predatory Wall Street banks and financial institutions that will allow them to not just dominate the human economy, but the entire natural world. In the world currently being constructed by these and related entities, where even freedom is being re-framed not as a right but "a service," the natural processes on which life depends are similarly being re-framed as assets, which will have owners. Those "owners" will ultimately have the right, in this system, to dictate who gets access to clean water, to clean air, to nature itself and at what cost. According to Cory Morningstar, one of the other aims of creating "Nature's Economy" and neatly packaging it for Wall Street via NACs is to drastically advance massive land grab efforts made by Wall Street and the oligarch class in recent years. This includes the recent land grabs made by Wall Street firms as well as billionaire "philanthropists" like Bill Gates during the COVID crisis. However, the land grabs facilitated through the development of NACs will largely target indigenous communities in the developing world. As Morningstar notes: "The public launch of NACs strategically preceded the fifteenth meeting of the Conference of the Parties to the Convention on Biological Diversity, the biggest biodiversity conference in a decade. Under the pretext of turning 30% of the globe into "protected areas", the largest global land grab in history is underway. Built on a foundation of white supremacy, this proposal will displace hundreds of millions, furthering the ongoing genocide of Indigenous peoples. The tragic irony is this: while Indigenous peoples represent less than 5% of the global population, they support approximately 80% of all biodiversity." IEG, in discussing NACs, tellingly notes that proceeds from a NAC's IPO can be used for the acquisition of more land by its controlling entities or used to boost the budgets or funds of those who receive the capital from the IPO. This is a far cry from the NYSE/IEG sales pitch that NACs are "different" because their IPOs will be used to "preserve and protect" natural areas. The climate change panic that is now rising to the take the place of COVID-19 panic will surely be used to savvily market NACs and similar tactics as necessary to save the planet, but – rest assured – NACs are not a move to save the planet, but a move to enable the same interests responsible for the current environmental crises to usher in a new era where their predatory exploitation reaches new heights that were previously unimaginable.