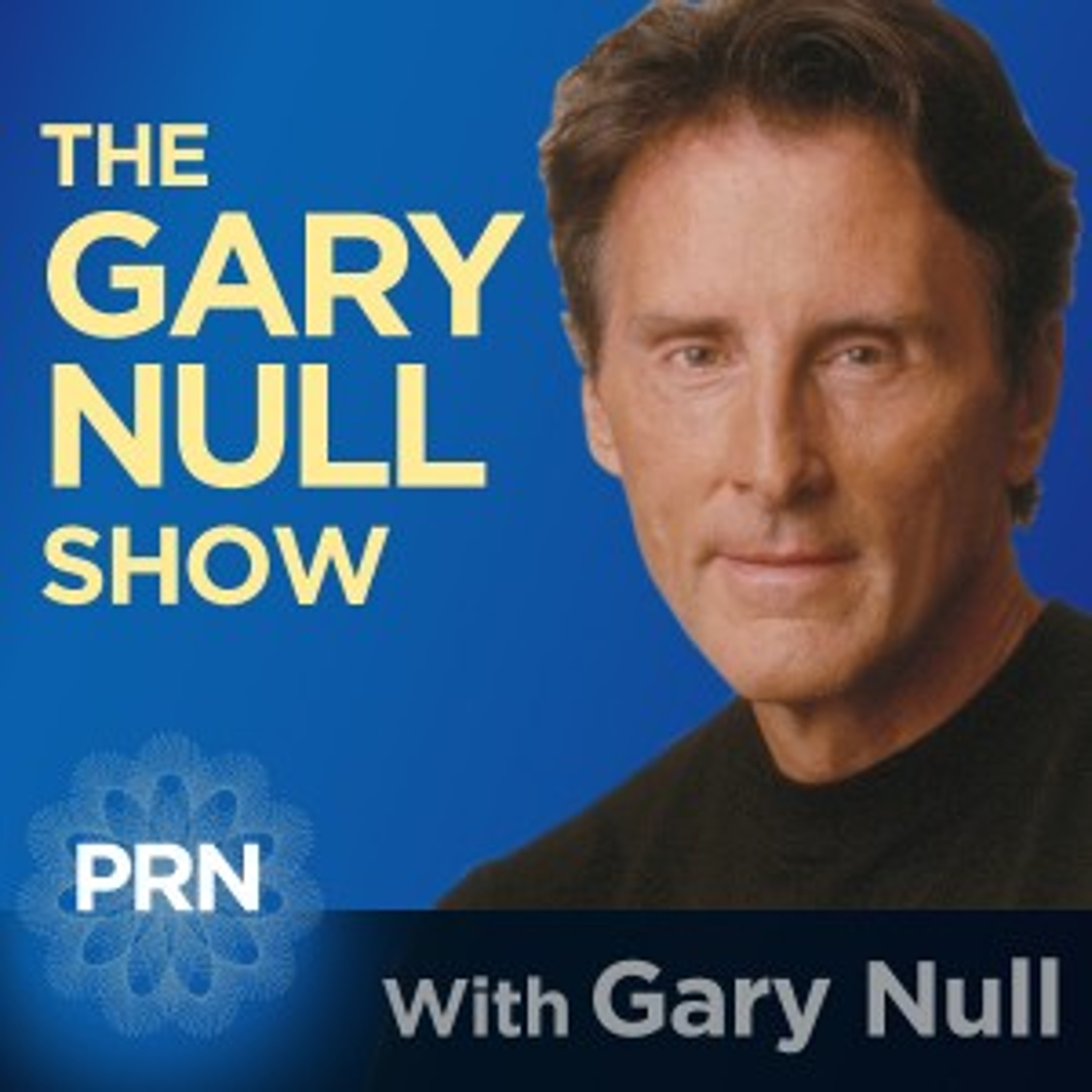 Videos
https://brandnewtube.com/watch/sonia-elijah-interviews-efrat-fenigson-from-israel_Ws1DDYkiqAOXdis.html
https://www.youtube.com/watch?v=GWN2PV4v0lk&t=8s
Researchers find new link between a disrupted body clock and inflammatory diseases
RCSI University of Medicine and Health Sciences, November 25, 2021 New research from RCSI has demonstrated the significant role that an irregular body clock plays in driving inflammation in the body's immune cells, with implications for the most serious and prevalent diseases in humans. The circadian body clock generates 24-hour rhythms that keep humans healthy and in time with the day/night cycle. This includes regulating the rhythm of the body's own (innate) immune cells called macrophages. When these cell rhythms are disrupted (due to things like erratic eating/sleeping patterns or shift work), the cells produce molecules which drive inflammation. This can lead to chronic inflammatory diseases such as heart disease, obesity, arthritis, diabetes and cancer, and also impact our ability to fight infection.
(NEXT)
Social media tied to higher risk of depression
Massachusetts General Hospital, November 23, 2021 The latest in a spate of studies investigating links between use of social media and depression suggests the two go hand in hand. The new study follows a yearlong look at social media use and onset of depression among nearly 5,400 adults. None reported even mild depression at the start. But in multiple surveys over 12 months, depression status had worsened in some respondents, the study found. The risk rose with use of three hugely popular social media sites: Snapchat, Facebook and TikTok. None showed any signs of depression at the first survey. But after completing at least one similar follow-up, nearly 9% showed a "significant" increase in scores for depression risk.
(NEXT)
Havacado or two. Study finds eating lots of the fruit has public health import Randomized controlled trial found that families with high avocado consumption self-reported reduced caloric intake and an overall healthier diet University of California at San Diego, November 29, 2021
In a novel study, researchers conducted a randomized controlled trial comparing the potential health effects between families that consumed a low allotment of avocados (three per week) and families that consumed a high allotment (14 per week) over six months. They found that the high avocado allotment families self-reported lower caloric consumption, reducing their intake of other foods, including dairy, meats and refined grains and their associated negative nutrients, such as saturated fat and sodium.
(NEXT)
Crabapple supplements could help cut cholesterol, China study discovers
Crabapple extract has been show to lower cholesterol in obese mice which were fed a high-fat diet, researchers in China have revealed.
Beijing and Shanghai universities, November 30, 2021
The study points out that statins are the major therapy for hypercholesterolaemia and for the prevention of atherosclerosis. However, there is some evidence to suggest that they may increase the risk of diabetes, muscle pain, liver damage and cause other side effects. Crabapple has long been used for the treatment of diarrhoea, indigestion and other digestive diseases in traditional Chinese medicine, and its antioxidant benefits have frequently been studied.
(NEXT)
Aerobic exercise preserves brain volume and improves cognitive function Wake Forest School of Medicine, November 30, 2021
Using a new MRI technique, researchers found that adults with mild cognitive impairment (MCI) who exercised four times a week over a six-month period experienced an increase in brain volume in specific, or local, areas of the brain, but adults who participated in aerobic exercise experienced greater gains than those who just stretched.
(NEXT)
Are you a morning or an evening person? It might be due to your gut bacteria
University of Haifa (Israel), November 22, 2021 A new study by the University of Haifa reveals that certain gut bacteria differ between morning and evening people. It is already known that there are some genetic differences between larks and owls, but research in fruit flies in our laboratory inspired us to test the impact of gut bacteria on human chronotypes," says Prof. Eran Tauber. Fecal samples were collected from 91 individuals in order to extract and sequence the bacterial DNA. Analysis of the DNA sequences from each sample allowed identification of all gut bacterial species and quantify their abundance. The chronotype of the participants was determined based on their self-reported sleep times during the weekend (waking up without an alarm clock).
(OTHER NEXT)
Sonia Elijah interviews Efrat Fenigson from Israel
Efrat Fenigson, a chief marketing officer and human rights activist from Tel Aviv, Israel, candidly speaks to Sonia about how 'Covid' has been marketed, as if it were a brand, by world governments and the mainstream media. She talks about the general protest movement in Israel and how it evolved from anti-corruption to anti-lockdown/green-pass demonstrations. She gives insight into the psychological state of fear that many Israelis are accustomed to living under making them compliant in obeying the draconian Covid rules and to not question the mass vaccine rollout.
(NEXT)
Foreclosure Looms for Homeowners Who Thought They'd Won, Thanks to Top New York Court Ruling
Sam Mellings The City and New York Focus, November 30, 2021 Christine Fife was "speechless with joy" when she won her foreclosure case in January 2020, she recalled, believing her decade under threat of foreclosure in her Upper West Side condo was finally over. Now, though, Fife is once again facing the seizure of the apartment she has owned since 1990. In February 2021, New York's top court issued a decision that eliminated a path that New York homeowners had used for years to fight foreclosure. The decision in Freedom Mortgage Corporation v. Engel allowed Fife's lender to renew its foreclosure suit against her. "They said it was OK. How can they change their mind?" Fife asked during an interview with New York Focus and THE CITY. Across New York State, homeowners who believed that their cases had been settled in their favor are now once again facing foreclosure due to the Engel decision. Many are in danger of losing their homes, even as two bills aimed at protecting owners wend their way through the state Legislature. Case Reopened In New York, if a borrower misses a mortgage payment, the lender is allowed to demand the entire remaining balance immediately and then move to foreclose after 120 days, if the money owed remains unpaid.. But a lender must start the legal proceedings within six years of first demanding full payment, or the suit becomes invalid. Until recently, the clock kept ticking until the lender informed the borrower that they were no longer seeking foreclosure. In Fife's case, the lender had never done so. The bank sued Fife twice: first in 2010, a case the lender claims it later voluntarily withdrew, and again in 2017. Her lawyers, representing Fife pro bono, successfully argued that the bank's second foreclosure suit was barred by the six-year limit and got it dismissed. But the Engel decision changed the rules. The Court of Appeals found that voluntarily ending a foreclosure suit stops the clock on the six-year time limit — even if the homeowner is never notified. The court's ruling applies retroactively to any foreclosure cases ongoing or still open to appeal at the time the decision was issued. Following the ruling, many foreclosures that expired under the six-year limit have been reopened or appealed to higher courts. Holly Meyer, a Suffolk County lawyer who represented one of the defendants in the Engel case, estimated that the number of affected homeowners could be in the tens of thousands. Fife's was one of them. In April 2021, the bank moved to renew its foreclosure suit against her — and the trial judge cited the Engel ruling as a reason to rehear the case. "I was shocked at this decision, because I had put all my faith in [the foreclosure court's] initial decision, which was in my favor," Fife said. With Fife's best defense gone, her hopes for avoiding foreclosure now appear slim, her legal counsel acknowledged. 'Incompetently' Managed Loans It's not uncommon for lenders to allow their right to foreclose to expire, according to real estate lawyers. "There are millions of residential loans being serviced somewhat incompetently, so these things do sometimes slip between the cracks," said Joshua Stein, a commercial real estate lawyer. Real estate industry supporters of the Court of Appeals' decision say it made little sense for a foreclosure case to fail because of what they consider a clerical error — one that basically lets borrowers shirk their debts. "The idea that you should still be at risk because you haven't repaid the money you borrowed doesn't strike me as egregious," Stein said. Homeowner attorneys say that cases get dropped all the time in the legal system because of technical violations of procedural requirements, and that foreclosure cases should be no different. "If you have somebody on trial for murder, but you find that their constitutional rights were violated, they go free. It's the same thing here," Meyer said. Chief Judge Conflicted? The day after the Court of Appeals ruled on the Engel case, the law firm Greenberg Traurig, which had represented two of the plaintiffs, cheered what it called a "ground shifting" victory for lenders. "Statewide application will likely protect billions in assets for mortgage holders," its press release claimed. Chief Judge Janet DiFiore, who wrote the majority opinion in Engel, was a Greenberg Traurig client at the time that she ruled in favor of their bank clients in that and other cases, the New York Law Journal reported in April. The firm defended her in a suit brought by judges forced into retirement as a cost-cutting measure. Defense attorneys said they had not been informed of the potential conflict for the judge who ruled against their clients. "The law's not on our side anymore, and that means that there are a number of people who will be facing foreclosure when they wouldn't have faced it a couple of years ago," Julie Howe, a senior staff attorney at the New York Legal Assistance Group, who is representing Fife pro bono, told New York Focus. Then-Governor Andrew Cuomo swears in Janet DiFiore as the new chief judge of the New York State Court of Appeals, Feb. 8, 2016. Governor Andrew Cuomo's Office Jacob Inwald, director of foreclosure prevention at Legal Services NYC, said many of the foreclosure cases affected by the Engel decision originally stemmed from the real estate crash of 2008 and freewheeling lending leading up to it. Fife, for instance, had borrowed $731,000 against her apartment in April 2007 to pay living expenses after a disabling injury and divorce. Monthly payments were nearly $5,000, with adjustable rate mortgage that started at 8% annual interest, potentially rising as high as 15%. "I didn't know anything about mortgages," Fife said. "I was just so happy that I was able to live on another day. I was probably the easiest take on the block." Within a year, the bank alleged that she had fallen behind on her mortgage payments — kicking off foreclosure proceedings that her loan's holder, Wilmington Trust Association, has resurrected more than a decade later. 'It's Really Scary' Rockland County resident Susan Azcuy is in a situation similar to Fife's — believing that she'd survived foreclosure only to find the cloud hanging over her once again. For 23 years, Azcuy and her husband kept up with the mortgage payments on their house in Pomona, including a 2005 refinancing, for which she took on a debt of $210,000 at 5.75% interest. But in 2012, after Azcuy's husband was fired from his job, they missed a payment and their lender quickly moved to foreclose. The bank voluntarily withdrew the suit in March 2016 for technical reasons but did not notify Azcuy, refiling the case the next month. It went to trial in 2019, and Azcuy won, after a key prosecution witness failed to show up. 'We're still struggling. I was very, very hopeful to be able to continue living here.' Before Engel, this would have been the end of the case, since more than six years had elapsed since the 2012 foreclosure suit. But thanks to Engel, the six-year clock restarted in 2016 — giving Azcuy's lender another chance to sue. Due to penalties and foreclosure fees, Azcuy now owes nearly $400,000, just shy of double the amount of the 2005 refinancing. Efforts to reach a settlement or a modification with the bank have been unsuccessful, according to Azcuy's attorney, Derek Tarson of the Legal Aid Society of Rockland County. If the bank brings another foreclosure lawsuit, which Tarson believes is likely, Azcuy will not be able to rely on the defense that more than six years have passed. "It's really scary. We're still struggling," Azcuy said. "I was very, very hopeful to be able to continue living here." Lawmakers Respond State lawmakers have introduced two bills seeking to reverse some of Engel's effects. One measure, sponsored by Sen. Kevin Thomas (D-Nassau) and Assemblymember Helene Weinstein (D-Brooklyn), would require lenders to inform borrowers if they withdraw their demands for payment, since that action serves to stop the clock on the six-year countdown. If lenders withdraw the lawsuit but fail to notify the borrowers, the clock would keep ticking — a return to the status quo before Engel. The bill would also forbid lenders from foreclosing if any part of the loan had previously expired — a measure that would bar reviving suits against homeowners like Fife and Azcuy. The legislature is also considering a second bill, sponsored by Sen. James Sanders (D-Queens) and Assemblymember Latrice Walker (D-Brooklyn). This bill would prevent lenders from discontinuing a demand for full payment, stopping the six-year countdown clock, without the consent of the borrower. The measure also would start the countdown from the time that a mortgage holder missed a payment. Though meant to protect homeowners, the Sanders-Walker bill could actually incentivize lenders to begin foreclosure more quickly, one foreclosure defense attorney told New York Focus. "If the clock is ticking, all plaintiffs are going to want to do is get their case started," the attorney, who asked not to be named, said. Sanders rejected the critique. "I don't think that you can further incentivize the financial institutions" to foreclose after the leeway granted them by Engel, he said. Whether either of the bills would apply retroactively to homeowners like Fife and Azcuy is an open question. "It may not be able to help those, but it is our desire," Sanders said. "We will get guidance on whether we can do that." Sanders said that he has spoken to Gov. Kathy Hochul and legislative leaders about his bill, and while they have not endorsed it, he said they are open to supporting it. (A Hochul spokesperson said the governor "will review all legislation that reaches her desk." "We are making excellent progress with both, and we expect good things in the coming days," Sanders said.
(NEXT)
Israeli study says COVID shot efficacy decreases dramatically after 3 months, calls for boosters
British Medical Journal, November 24, 2021 A study published by The BMJ today finds a gradual increase in the risk of COVID-19 infection from 90 days after receiving a second dose of the Pfizer-BioNTech vaccine. The study was carried out by the Research Institute of Leumit Health Services in Israel. Israel was one of the first countries to roll out a large scale COVID-19 vaccination campaign in December 2020, but which has seen a resurgence of infections since June 2021. The findings confirm that the Pfizer-BioNTech vaccine provided excellent protection in the initial weeks after vaccination, but suggest that protection wanes for some individuals with time. To do this, the researchers examined electronic health records for 80,057 adults (average age 44 years) who received a PCR test at least three weeks after their second injection, and had no evidence of previous COVID-19 infection. Of these 80,057 participants, 7,973 (9.6%) had a positive test result. These individuals were then matched to negative controls of the same age and ethnic group who were tested in the same week. The rate of positive results increased with time elapsed since a second dose. For example, across all age groups 1.3% of participants tested positive 21-89 days after a second dose, but this increased to 2.4% after 90-119 days; 4.6% after 120-149 days; 10.3% after 150-179 days; and 15.5% after 180 days or more.
(NEXT)
31,014 Deaths 2,890,600 Injuries Following COVID Shots in European Database of Adverse Reactions as Young, Previously Healthy People Continue to Die
Health Impact News The European Union database of suspected drug reaction reports is EudraVigilance, and they are now reporting 31,014 fatalities, and 2,890,600 injuries, following COVID-19 injections. A Health Impact News subscriber from Europe reminded us that this database maintained at EudraVigilance is only for countries in Europe who are part of the European Union (EU), which comprises 27 countries. The total number of countries in Europe is much higher, almost twice as many, numbering around 50. (There are some differences of opinion as to which countries are technically part of Europe.) Total reactions for the mRNA vaccine Tozinameran (code BNT162b2, Comirnaty) from BioNTech/ Pfizer: 14,526 deaths and 1,323,370 injuries to 20/11/2021 Total reactions for the mRNA vaccine mRNA-1273 (CX-024414) from Moderna: 8,518 deaths and 390,163 injuries to 20/11/2021 Total reactions for the vaccine AZD1222/VAXZEVRIA (CHADOX1 NCOV-19) from Oxford/AstraZeneca: 6,145 deaths and 1,075,335 injuries to 20/11/2021 Total reactions for the COVID-19 vaccine JANSSEN (AD26.COV2.S) from Johnson & Johnson: 1,825 deaths and 101,732 injuries to 20/11/2021
(NEXT)
Censorship = dictatorship
Dr. Jessica Rose, November 29, 2021 So the censorship continues. I did a very detailed and informative interview with Frank McCaughey of Ireland on the subject of the pointlessness, potential harms and dangers with mass injecting children during this 'pandemic' with the known non-sterilizing COVID-19 injectable products. And it has been remove Let's check out what YouTube's Community Guidelines are, shall we? YouTube's Community Guidelines: These determine what content is allowed on YouTube and help make YouTube a safe place to foster community. A safe place to foster community, eh? What kind of community are you thinkin' 'bout there, Youtube? A community akin to an enslaved, dead-eyed mass of hypnotized automatons? If I may: no thanks on that. I'd rather live on that cat Island. So, for those of you who didn't get to see the video (I imagine that is all of you since it was up for less than 24 hours), I talked at length about the 'don't's of injecting pre-pubescent children with experimental products for which the ingredient list is a big secret for a 'disease' that they do not succumb to. Ah, I see now. It was because I mentioned Ivermectin. Boy. Youtube. Get with the program! Read some studies for crying out loud! And update your censorship guidelines! Make them reflect the scientific truth and not the weird false dictates of singular beings who feast on the 'community' to increase their 'power'. Here's what I found in their COVID-19 medical misinformation policy. Treatment misinformation: Content that encourages the use of home remedies, prayer, or rituals in place of medical treatment such as consulting a doctor or going to the hospital Content that claims that there's a guaranteed cure for COVID-19 Content that recommends use of Ivermectin or Hydroxychloroquine for the treatment of COVID-19 Claims that Hydroxychloroquine is an effective treatment for COVID-19 Categorical claims that Ivermectin is an effective treatment for COVID-19 Claims that Ivermectin and Hydroxychloroquine are safe to use in the treatment COVID-19 Other content that discourages people from consulting a medical professional or seeking medical advice Ok. I want to work backwards through the italicized points, if I may. 1. Hey Youtube. I AM a medical sciences professional. This IS my consultation. Doesn't that make your dictate of discouraging 'consulting a medical professional' moot? I am not only not discouraging this, in addition to encouraging this, I am this. 2. Hey Youtube. GET WITH THE PROGRAM. Ivermectin has been affiliated with Nobel-ity. It's not only been awarded a prize for its safe use as an anti-parastic for decades and been doled out to literally billions of people, (including pregnant women and children) with no ill effects, it's has an excessively successful safety profile as an off-label drug in the context of COVID-19.¹ 3. It has also been clinically-tested and proven effective in the context of COVID-19 as an off-label drug - which is more than we can say about the clot shots, eh?²³⁴⁵⁶⁷⁸⁹¹⁰¹¹ 4. Based on points, 1, 2 and 3, I would recommend the off-label use of Ivermectin. As a Medical Scientist. Oh and by the way, aren't you violating your own 'Community Standards' with your point on a 'guaranteed cure for COVID-19'? You guys are so sure that your injections are the only way to deal with this situation. Doesn't that imply that this guarantees a cure? No wait. It doesn't. But what it does do is set a precedent and instigate a thought: there will never be a cure for COVID-19. It's incurable. Which is: true. But it's also no worse than the flu in the non-vulnerable, which is most people. Including children. So we don't need to seek a 'cure'. Just like we don't need to seek a 'cure' for the common cold or the flu. That's one of the things that our bloody immune systems are for and very good it - preventing disease. Viruses are EVERYWHERE. ALL THE TIME. It's not a reason to freak out. Educate yourself and others on this. It about high time people learned that we are constantly engaging and have co-evolved with viruses and bacteria for the entirety of our existences. It's what we are.¹² Our genome is 7% retrovirus. If we attempt to destroy this magnificence then we are not only stupid, but we will be destroyed in turn. Leave the immune system alone. Or rather, optimize it. Be healthy. Avoid toxins. As much as you can. Pretty simple. So there you are Youtube. You have been brought up-to-date. Now, I don't like simply bitching about stuff, even though it does feel good, so I wanted to bring it to everyone's attention that you can fight to have your content re-instated once it has been removed. However, it is not a common occurrence to have a video re-instated once it has been censored. The ones that do get re-instated typically are ones that were erroneously taken down. I think that the Youtube overlords would argue that since they are paid to enforce the dictate narrative, they cannot stand behind science and truth, and therefore, I think they would hold fast to their 'claims' that Ivermectin is dangerous and ineffective.
(NEXT)
Why aren't healthcare workers speaking out about the catastrophe caused by the vaccines?
Steve Kirsch, November 23, 2021
Everyone thinks that if the jabs were really dangerous, doctors and other healthcare workers would be speaking out about it. They are wrong. Here are the four main reasons they do not speak out.Two important things you need to know: 1.All the kids were recently vaccinated. 2. Kids that age NEVER get tachycardia (i.e., the medical experts I've talked to have never seen it before in their careers). Here are some reasons very few people are speaking out: 1. Delegated trust. People trust their doctors, the doctors trust other doctors and ultimately the CDC. Nobody is independently verifying the CDC is telling the truth. Doctors are really really bad in critically reading scientific studies. Mask guidelines are the PERFECT example of this. There isn't any scientific proof (well-done randomized trial) that masks work. Yet very few question the narrative (and those that do are ostracized). So everyone basically goes with the flow and the whole thing is a positive feedback loop despite zero scientific basis. See my article Masks don't work and read the accolades in the Nature article. All these experts who hailed the study never read it with a critical eye and lack the skills to do so. This is how misinformation propagates. 2.Fear of job loss. Nobody wants to lose their job. Look what happened to Deborah Conrad and others who speak out. Fired within hours after speaking out. So the lab technicians who are now seeing kids with tachycardia just keep their mouth shut. They know something is very wrong, but their job is more important. Besides, if they spoke out, it wouldn't make any difference since they are just a lab technician. Doctors have a similar problem. The medical system, despite claims of physician autonomy, actually offers very little, as it takes very little to be thrown out of the system. Medicare, the FDA, a state medical board, a malpractice insurer, the DEA, a hospital medical staff, an employer - you only have to cross one of these to have your career ruined. Combine that with the idea that most physicians wouldn't be willing to stand against a medical establishment agency such as the CDC (the ones who will have long since been ostracized) and that to do so would require a huge amount of energy and time spent on medical paper research to make a case (and most docs don't have time for that) and that most of medicine is necessarily a form of group think anyway. Then add on to it that the policy makers in large medical corporations roles are more immediately to protect the interests of the corporation than to "save the world," and you arrive at our current situation. 3.Belief that COVID is even worse than the vaccine injuries. Many people are deceived by erroneous reports that the number of vaccine cases (e.g., of myocarditis) are occurring far less often now that the vaccines have been rolled out. Dr. John Su is the big culprit here because he's never told the world that VAERS is under-reported. The pediatric cardiologists know what is going on, but they aren't going to say anything due to #1. So I see doctors tweeting the myth that "sure, there is myo after the vaccine, but the rates due to COVID are worse so the vaccine is the better of the two options." 4.Belief that the injuries are really rare. I know a doctor who treats vaccine injured patients. He has no clue whether these are every single vaccine injured patient in the US or he's only seeing a tiny fraction of the injuries. He believes he's seeing them all so writes it off as just "coincidence" and "bad luck" since if it was the vaccine, the CDC would have spotted it. 5. Cognitive dissonance/trust in authority figures. They are so convinced the vaccines are safe (since nobody else is speaking out), that any adverse events that happen must be due to something else. Positive feedback loop. 6.Belief that they can treat you for your vaccine side effects, but that they can't treat you if you have COVID. So lesser of two evils. And of course, they think no early treatments work, so they think they are doing you a favor by telling you to get the vaccine. 7.Belief that there is no viable alternative for treating COVID and that the vaccines work. So even 100,000 dead or injured people is better than 750,000 dead people from COVID. 8. Trust in the NIH and CDC. If it was a problem, the CDC would tell people. Telling people isn't their job. Their job is to follow the direction set by the experts. 9.Fear of being ostracized. People who do research fear if they speak out they would be labelled as anti-vaxers and their research would thus be discredited. 10.Critical thinkers have been fired. Hospitals and medical facilities have already fired vaccine hesitant employees per vaccine mandates thereby self selecting for vax believers. 11. They think that the side-effects show that the vaccine is "working." This is more of a patient thing. It's how the patients look at their adverse events… as a positive thing. (You really can't make this stuff up.) 12.They are being paid to look the other way. The federal government gave "grants" (aka BRIBES) to hospitals and physicians to promote the vaccines. If they speak out against them now, the government will demand the grants are repaid. [A physician reported this to me on Telegram. You really can't make this stuff up.] 13. They will lose their research funding if they publish their results.