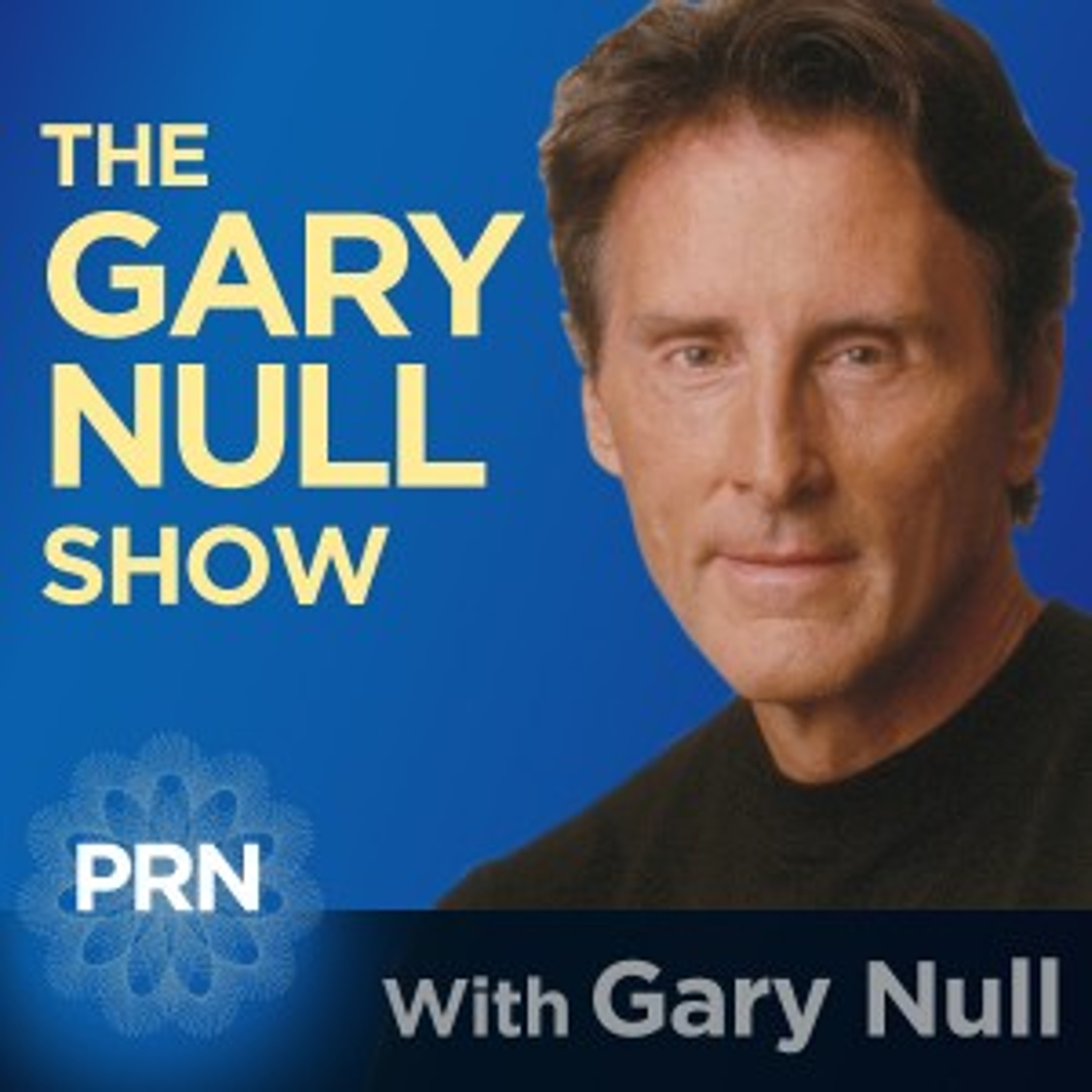 More evidence for vitamin D in MS prevention
University of California San Francisco and Australian National University, December 13 2021. Neurology reported findings of an association between greater time spent outdoors and a reduction in the risk of developing early onset multiple sclerosis (MS) among children and young adults. "Sun exposure is known to boost vitamin D levels," explained study co-senior author Emmanuelle Waubant, MD, PhD, who is a professor at the UCSF Department of Neurology. "It also stimulates immune cells in the skin that have a protective role in diseases such as MS. Vitamin D may also change the biological function of the immune cells and, as such, play a role in protecting against autoimmune diseases." Nineteen percent of participants with MS reported spending less than 30 minutes per day outdoors during the summer before the study, compared to only 6% of those without the disease. In comparison with spending less than 30 minutes outdoors during the previous summer, 30 minutes to an hour per day spent outdoors was associated with an adjusted 52% lower chance of acquiring MS and spending 1 to 2 hours daily was associated with an 81% lower risk. High ambient ultraviolet radiation exposure during summer was also protective against the disease.
(NEXT)
Social stress messes up the hippocampus
Polish Academy of Sciences, December 3, 2021 Stress might endanger your hippocampus according to a research paper recently published in PLOS One by Stankiewicz and colleagues. Social stress modifies the hippocampal transcriptome Stress responses have been correlated with altered inflammatory functions; for example, infiltration of leukocytes in the brain of socially defeated mice has been reported. The fact that both the hippocampus and the prefrontal cortex stress mice led the researchers to believe that chronic stress may impact the whole brain.
(NEXT)
Popular antioxidant linked to pain relief
University of Naples Federico II (Italy), December 12, 2021 People with pain of unknown causes who took alpha-lipoic acid (ALA) experienced less pain than a placebo group, a double-blind study in the December 2021 issue of Biomedicine & Pharmacotherapy revealed.1 According to the study authors, these findings suggest that this three-decades-old ingredient might be a viable option for patients with unknown causes of joint, muscle or nerve pain. "The use of ALA…represents an interesting option, especially in primary pain with unknown etiology where no specifically-targeted drug can be selected, and where symptomatic drugs may not always be effective but may be associated with serious adverse effects under prolonged treatment," wrote Cristina Esposito of University of Naples Federico II and associates.
(next)
Why an avocado may be the key to a healthy life (and a slim waist)
University of Wollongong (Australia), December 13, 2021 University of Wollongong's (UOW) Associate Professor Yasmine Probst has been researching the link between diet and health outcomes for years. In one of her recent scientific papers, published in the prestigious British Journal of Nutrition, she finds a correlation between avocado consumption and lower body weight and a smaller waist circumference. "Firstly, we were able to show that both lower body weight and a lower waist circumference have been positively associated with increased avocado intake. Then, we noticed that greater consumption of avocados was also associated with significantly lower consumption of discretionary (junk) foods," Professor Probst explained.
(NEXT)
Study reveals environment, behavior contribute to some 80 percent of cancers
Stony Brook University December 16, 2021 A team of researchers from Stony Brook University have found quantitative evidence proving that extrinsic risk factors, such as environmental exposures and behaviors weigh heavily on the development of a vast majority (approximately 70 to 90 percent) of cancers. The finding, reported in  Nature, in a paper titled "Substantial contribution of extrinsic risk factors to cancer development," may be important for strategizing cancer prevention, research and public health. IThe interdisciplinary team of researchers from the Departments of Applied Mathematics and Statistics, Medicine, Pathology and Biochemistry, concluded the opposite – that most cancers are the result of external risk factors.
(NEXT)
Melatonin exacerbates asthma
Tohoku University (Japan), December 10, 2021 Asthma sufferers generally find their condition gets worse at night. Now, a research group may understand why. Melatonin, a sleep hormone that is sometimes prescribed to treat insomnia, exasperates the constriction of the bronchus—the pathway that moves air to and from the lungs. Patients with asthma often experience a worsening of asthmatic symptoms at night in so-called "nocturnal asthma." According to reports, more than 50 percent of asthma deaths occur at night, exposing a link between nocturnal asthma symptoms and asthma deaths. Although some have proposed several triggers that explain the pathogenesis of nocturnal asthma, the precise mechanisms regulating this asthma phenotype remain obscure.
(OTHER NEWS NEXT)
2021 Arctic Report Card reveals a (human) story of cascading disruptions, extreme events and global connections
THE CONVERSATION. December 14, 2021 On Dec. 14, 2021, a team of 111 scientists from 12 countries released the 16th annual Arctic Report Card, a yearly update on the state of the Arctic system. Like an annual checkup with a physician, the report assesses the Arctic's vital signs – including surface air temperatures, sea surface temperatures, sea ice, snow cover, the Greenland ice sheet, greening of the tundra, and photosynthesis rates by ocean algae – while inquiring into other indicators of health and emerging factors that shed light on the trajectory of Arctic changes. As the report describes, rapid and pronounced human-caused warming continues to drive most of the changes, and ultimately is paving the way for disruptions that affect ecosystems and communities far and wide. The sea ice is also thinning at an alarming rate as the Arctic's oldest and thickest multi-year ice disappears. This loss of sea ice diminishes the Arctic's ability to cool the global climate. It can also alter lower latitude weather systems to an extent that makes previously rare and impactful weather events, like droughts, heat waves and extreme winter storms, more likely. The eight major Arctic rivers are discharging more freshwater into the Arctic Ocean, reflecting an Arctic-wide increase in water coming from land as a result of precipitation, permafrost thaw and ice melt. Remarkably, the summit of the Greenland ice sheet – over 10,000 feet above sea level – experienced its first-ever observed rainfall during summer 2021. This year's report highlights how retreating glaciers and deteriorating permafrost are also posing growing threats to human life through abrupt and localized flooding and landslides. It urges coordinated international efforts to identify these hazards. More rain in the Arctic will further multiply these threats. The Arctic Report Card compiles observations from across the circumpolar North, analyzing them within a polar projection of our planet. This puts the Arctic at the center, with all meridians extending outward to the rest of the world. In this view, the Arctic is tethered to societies worldwide through a myriad of exchanges – the natural circulation of air, ocean and contaminants, the migration of animals and invasive species, as well as human-driven transport of people, pollution, goods and natural resources. The warming of the Arctic is also allowing for greater marine access as sea ice loss permits ships to move deeper into Arctic waters and for longer periods of time.
(NEXT)
Congress cashes in: Report finds dozens of DC lawmakers held shares in vaccine companies
LIFESITE NEWS, Dec 15, 2021 A Business Insider analysis has shown that at least 75 federal legislators held stock in Moderna, Johnson & Johnson, or Pfizer in 2020. Meanwhile, the paper trail shows Big Pharma corporations shelled out millions of dollars to finance electoral campaigns and lobby the federal government. The data raised serious ethical concerns about the objectivity of the legislature, prompting questions about how much government actors stand to profit from coercive jab mandates which have deprived Americans of their rights and kneecapped a struggling economy. According to the December 13 report, an analysis of federal financial records led Business Insider to conclude that "[d]ozens of Republican and Democratic lawmakers on Capitol Hill have invested in companies that have a direct stake in the nation's response to the COVID-19 pandemic." In its analysis — part of the Conflicted Congress project — the news outlet reviewed some "9,000 financial-disclosure reports for every sitting lawmaker and their top-ranking staffers." The report found that last year at least 35 U.S. representatives and 13 senators held shares in Johnson & Johnson, which has produced the only single-shot COVID injection on the market. Meanwhile, 34 representatives and 11 senators held shares in Pfizer, the Big Pharma giant whose double-dose mRNA jab has been approved under an "emergency use authorization" by the Food and Drug Administration (FDA) for children as young as five years old. Moderna's shareholders are fewer, with just two representatives and their spouses holding shares in the Bill Gates-funded corporation. "Lawmakers held these investments in COVID-19-minded companies as Congress was at the center of pandemic relief efforts," Business Insider reported. "In 2020 and 2021, members of Congress voted on six relief bills together worth nearly $6 trillion. Congress also authorized more than $10 billion to help drug companies develop and distribute vaccines and forced health insurers to cover the cost of getting the shot." Non-profit organization OpenSecrets, which follows the financial dealings of politicians, reported that through PACs and individuals Pfizer spent over $4 million in 2020 to bankroll candidates and committees. Employees and PACs working for Johnson & Johnson, meanwhile, spent over $2 million. "Both Pfizer and Johnson & Johnson gave more to Democrats than to Republicans," Business Insider reported, adding that "[o]f the big three vaccine manufacturers, Pfizer leads with the most money spent lobbying members of Congress during the pandemic." Pfizer spent nearly $11 million to lobby the federal government in 2020, OpenSecrets found, while Johnson & Johnson spent $7.9 million on lobbying last year. Business Insider added that the relative newcomer Moderna, which began to lobby the federal government back in 2019, spent $280,000 on lobbying in 2020 and $420,000 in 2021.
(NEXT)
Taiwan: 79% of Covid Cases Are People Who Are "Vaccinated"
DAILY EXPOSE, DECEMBER 13, 2021 • For the three weeks 19 November to 10 December 2021, 170 (79%) of the 215 people who tested positive for Covid had previously had at least one dose of a Covid injection. The summary of the positive tests or Covid "cases", by vaccination status, shown by the CDC's daily reports for the period 19 November to 10 December (E&OE).  Excepting two days, 26-27 November, all days show that more than 60% of positive test were those who had been "vaccinated" against disease. Prof. Sucharit Bhakdi has said: the Covid vaccines were designed to fail.  Antibodies produced in the blood stream, such as those produced after an injection into a muscle, cannot protect anyone from a respiratory infection.  If a person is infected with a respiratory virus after being injected it is not a "breakthrough" infection as the "vaccination" did not protect against respiratory viral infection in the first place. Dr., Richard Fleming has concluded the same.  Using Pfizer, Moderna and Johnson & Johnson's trial data used to calculate efficacy of their Covid injections, Dr. Fleming demonstrated that with an absolute risk ration of 0.88%, less than 1%, "there is no statistical reduction in Covid cases between the vaccinated and the unvaccinated."
(NEXT)
Digital Surveillance — the Real Motive Behind Push to Vaccinate Kids
"The real purpose behind the historic, unprecedented push to vaccinate the very young, even against diseases like COVID that do not pose a threat to them, is to fold the current generation of children into the blossoming global digital identity system." By Michael Nevradakis, Ph.D., Childrens Health Defense. December 15, 2021 It was the beginning of the preceding decade, January 2010, when Bill Gates, via the Bill & Melinda Gates Foundation, proclaimed "[w]e must make this the decade of vaccines," adding that "innovation will make it possible to save more children than ever before." In launching this so-called "Decade of Vaccines," the Gates Foundation pledged $10 billion in funding. But Gates wasn't the only actor behind this initiative. Moreover, in 2010, a "Global Vaccine Action Plan" was announced as part of this initiative. It was a collaboration with the World Health Organization (WHO), UNICEF and the National Institute of Allergy and Infectious Diseases (NIAID), with Dr. Anthony Fauci serving on the leadership council. As the Gates Foundation stated at the time: "The Global Vaccine Action Plan will enable greater coordination across all stakeholder groups — national governments, multilateral organizations, civil society, the private sector and philanthropic organizations — and will identify critical policy, resource and other gaps that must be addressed to realize the life-saving potential of vaccines." What, or who, is the GAVI Alliance? Also known as the "Vaccine Alliance," it proclaims a mission to "save lives and protect people's health," and states it "helps vaccinate almost half the world's children against deadly and debilitating infectious diseases." GAVI goes on to describe its core partnership with various international organizations, including names that are by now familiar: the WHO, UNICEF, the Bill & Melinda Gates Foundation and the World Bank. (Far from helping the world's poor, the World Bank has been described by a former insider, John Perkins, as an organization that uses "economic hit men" to subjugate financially crippled countries). In 2018, GAVI, through its INFUSE (innovation for update, scale and equity in immunization) Initiative, put forth the following "food for thought": "Imagine a future in which all children have access to life-saving vaccines no matter where they live — a future in which parents and health workers ensure their timely vaccination, a future in which they have their own digitally stored health record that cannot be lost or stolen, a future in which, regardless of gender, economic or social standing, this record allows each child (and parents) to have access to a bank account, go to school, access services and ultimately build a prosperous life. "This future is possible today. With the latest advances in digital technologies that enable more effective ways to register, identify births and issue proof of identity and authentication for access to services — we are on the brink of building a healthier and more prosperous future for the world's most vulnerable children." The GAVI Alliance also closely collaborates with the ID2020 Alliance, founded in 2016, which claims to advocate in favor of "ethical, privacy-protecting approaches to digital ID," adding that "doing digital ID right means protecting civil liberties. Unsurprisingly, there is no clarification provided regarding the potential loss of civil liberties for individuals who choose, for any reason, not to be vaccinated and who are therefore excluded from large swaths of society in areas where COVID passports have been implemented and enforced. Such rhetoric on the part of ID2020 is reminiscent of the public statements put forth by the European Union (EU) as it was preparing to launch its so-called "Green Pass" earlier this year. Highlighting the possibilities that the GAVI-ID2020 collaboration could bring, the INFUSE call for innovation states: "According to the ID2020 Alliance — a public-private partnership that includes Gavi — the use of digital health cards for children could directly improve coverage rates by ensuring a verifiable, accurate record and by prompting parents to bring their children in for a subsequent dose. "From the parents' perspective, digital records can make it convenient to track a child's vaccines and eliminate unnecessary paperwork. "And as children grow, their digital health card can be used to access secondary services, such as primary school, or ease the process of obtaining alternative credentials. Effectively, the digital health card could, depending on country needs and readiness, potentially become the first step in establishing a legal, broadly recognized identity." The final report from these sessions indicates, among other things, a desire from the stakeholders for the expansion of public-private partnerships for the further development and implementation of digital ID regimes worldwide, including in the Global South. One of the stakeholders present, the not-for-profit Secure Identity Alliance, touts its support for "the provision of legal, trusted identity for all and driving the development of inclusive digital services necessary for sustainable, worldwide economic growth and prosperity." A paper published in July by the Security Identity Alliance discusses "making health certificates a workable reality." One of the five principles the paper puts forth for such health passports is that they are "futureproofed," by offering "multi-purpose functionality" in order to "ensure ongoing value beyond today's current crisis." Moreover, one of its founding members and current board members is the Thales Group, a private company involved in aerospace, defense and security — in short, a defense contractor. On its website, the Thales Group proudly promotes its "smart health card" and Digital ID Wallettechnology. Amidst utopian language claiming "we're ready for change" and "putting citizens in control," the Digital ID Wallet promises the public the ability to "access the rights and services to which we are entitled." The U.S. House of Representatives on Nov. 30 passed H.R. 550, the Immunization Infrastructure Modernization Act of 2021. If passed by Congress, this law would provide $400 million in funding to expand vaccine-tracking systems at the state and local level, enabling state health officials to monitor the vaccination status of American citizens and to provide this information to the federal government. Vaccine passports and no-fly lists for the unvaccinated — a concept for which Fauci expressed his support — could be created under the law. In September, for instance, Apple announced a partnership with eight states — Arizona, Connecticut, Georgia, Iowa, Kentucky, Maryland, Oklahoma and Utah — to make those respective states' driver's licenses available in digital form via the Apple Wallet platform. Indeed, New York went so far as to make a "blueprint" of its vaccine pass platform available, "as a guide to assist other states, territories, and entities in the expansion of compatible COVID-19 vaccine credential systems to advance economic development efforts nationwide." Looking at the EU, one of the bloc's priorities as part of its 2019-2024 five-year plan is to create a "digital identity for all Europeans." Namely, each EU citizen and resident would have access to a "personal digital wallet" under this initiative. The EU subsequently presented its plans for the "European Digital Decade," where under the EU's "Digital Compass," 100% of key public services will be available digitally, with a target of 80% uptake of digital identification documents. A recent article in The Atlantic, "Why Aren't We Even Talking About Easing COVID Restrictions?" questioned why vaccine passport mandates in the U.S. have no sunset date. Indeed, if the proclamation of the Secure Identity Alliance regarding the need to "futureproof" such digital documents is any indication, it may be the case that governments have no intention to scrap vaccine passports.
(NEXT)
AmazonSmile donated more than $40,000 to anti-vaccine groups in 2020
THE GUARDIAN. 15 Dec 2021 Amazon's charitable program is paying tens of thousands of dollars to anti-vaccine groups in a move experts say is "shocking" as millions of Americans remain unvaccinated in the face of another Covid-19 wave. AmazonSmile reportedly donated more than $40,000 to leading sources of vaccine misinformation in 2020, according to separate analyses by Popular Information and the Washington Post. The charity program of the e-commerce giant donates 0.5% from purchases to designated nonprofits – including at least a dozen organizations working against widespread vaccination in the US. The National Vaccine Information Center has received $41,533.71 over the course of several years, according to an anonymous volunteer. Last year, Amazon gave them $12,675, the Post reports – one of a dozen groups to receive such funding. Children's Health Defense, headed by Robert F Kennedy Jr, received $10,969; Physicians for Informed Consent received $3,626; and Informed Consent Action Network received $2,970.41.
(NEXT)
Latest VAERS estimate: 388,000 Americans killed by the COVID vaccines
Steve Kirsch, December 14, 2021 I have argued that the anaphylaxis rate is an appropriate number to use to (under) estimate deaths because I believed that deaths would be less reported than anaphylaxis to VAERS for two reasons: 1) usually lacks the time proximity to vaccination, 2) the person seeing the death may not know the vaccination status of the victim and may not technically be required to report the death. That day has arrived courtesy of Wayne at VAERS Analysis. Wayne did a URF computation using death data in CMS. This overcomes any objections about the validity of using anaphylaxis rates as a proxy for death rates. The VAERS URF he computed was 44.64. This seems reasonable to me. It's really not far from the 41 I calculated. Also, Wayne subsequently looked at the numbers for 9 states. The average value was 40, not far from the 41 I calculated from anaphylaxis. I had one of my team members double check his numbers. No mistake. Now, let's see what that means. As of Dec 14, 2021, there are 9,136 deaths reported into VAERS. If we subtract out more than twice the total number of deaths reported in any previous year (to be super conservative about estimating background deaths): So our new best estimate of the number of "excess deaths" caused by the vaccine is 388,000. Because there isn't a plausible mechanism of excess death other than the vaccine (certainly our "always vigilant" CDC has never suggested an alternate cause), the process of elimination leads us to conclude the obvious: that these excess deaths were, in fact, caused by the vaccine. This should really be a surprise to anyone paying attention to the clinical trials. For example, in the Pfizer trial, you were much more likely to die if you got the vaccine than if you got the placebo. They simply forgot to mention that in the abstract of the paper (and they were incapable of accurately counting the number of deaths in each group as well). In short, the vaccine is a killing machine.