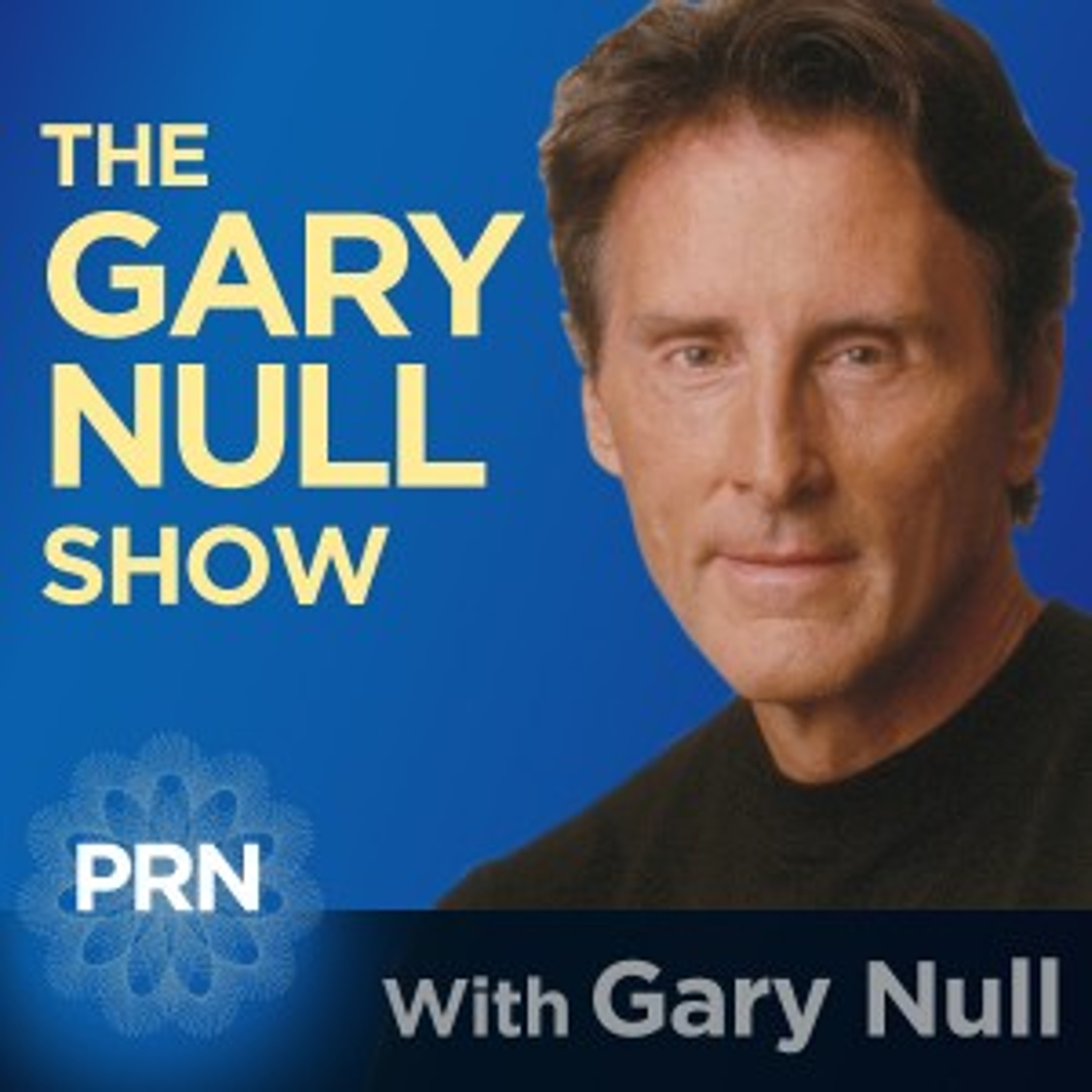 Gary takes on the real issues that the mainstream media is afraid to tackle. Tune in to find out the latest about health news, healing, politics, and the economy.
Meta-analysis finds dietary supplements improve sleep quality
Hong Kong Polytechnic University, January 27 2021. 
A systematic review and meta-analysis published on January 13, 2021 in Postgraduate Medical Journal found benefits for supplemental vitamin D, melatonin and amino acids in improving the quality of sleep among men and women. 
The meta-analysis included 15 randomized, controlled trials that examined the association between subjective sleep quality as assessed by the Pittsburgh Sleep Quality Index (PSQI) and supplementation with amino acids, the hormone melatonin, omega 3 fatty acids and vitamin D. Pooled data for the two studies involving amino acid supplements, seven studies involving melatonin, and four studies involving vitamin D each showed significant differences between supplemented and control groups, with more favorable PSQI scores occurring among those who received the supplements. The two studies that evaluated omega 3 did not reveal significant differences between the treatment and control groups.
Two reviewed trials that were not eligible for inclusion in the meta-analysis added evidence to the benefit of melatonin in sleep quality. Other non-included trials found a benefit for nitrate-containing beetroot juice, resveratrol and zinc supplements. Co-supplementation with melatonin, magnesium and zinc was also associated with a significant benefit in comparison with a placebo. 
"Although we found a significant improvement in sleep quality by dietary supplementation, randomized, controlled trials with longer duration and larger sample size should be conducted to verify our findings," noted authors Vicky Chan and Kenneth Lo of The Hong Kong Polytechnic University. "Furthermore, dose–response effect of different supplements on sleep quality has not yet been evaluated."
"Amino acids, vitamin D and melatonin supplements were significantly beneficial to improve sleep quality," they concluded. "Further research on the effect of magnesium, zinc, resveratrol and nitrate supplementation on improving sleep quality is required."
Green coffee extract and silymarin protect against carbon tetrachloride-induced liver toxicity
University of Tabuk (Saudi Arabia), January 26, 2021
According to news originating from the University of Tabuk research stated, "During the last few decades, patients worldwide have been interested in using alternative medicine in treating diseases to avoid the increased side effects of chemical medications. Green coffee is unroasted coffee seeds that have higher amounts of chlorogenic acid compared to roasted coffee."
Our news journalists obtained a quote from the research from University of Tabuk: "Green coffee was successfully used to protect against obesity, Alzheimer disease, high blood pressure and bacterial infection. This study aimed to investigate the probable protective activity of the green coffee methanolic extract, silymarin and their combination on CCl4-induced liver toxicity in male rats. Thirty Sprague - Dawley male albino rats were divided into 5 groups; control negative (G1) just got the vehicle (olive oil) and the other four groups received CCl4 dissolved in olive oil through an intraperitoneal injection and were divided into untreated control positive group (G2), the third group (G3) was treated with green coffee methanolic extract, the fourth group (G4) was treated with silymarin, and the fifth group (G5) was treated with a combination of green coffee methanolic extract and silymarin. In the positive control group treated with CCl4 (G2), the CCl4-induced toxicity increased lipid peroxidation, IL-6, kidney function parameters, liver function enzymes, total cholesterol, triglycerides and low-density lipoproteins, and decreased irisin, antioxidants, CYP450 and high-density lipoprotein levels. Hepatic tissues were also injured. However, treating the injured rats in G3, G4 and G5 significantly improved the altered parameters and hepatic tissues."
According to the news reporters, the research concluded: "Green coffee methanolic extract, silymarin, and their combination succeeded in protecting the male rats against CCl4 hepatotoxicity due to their antioxidant activity. Effect of green coffee methanolic extract mixed with silymarin in G5 was more efficient than that of green coffee methanolic extract in G3 or silymarin in G4."
Vitamin D status and outcomes for hospitalised older patients with COVID-19
NHS Foundation Trust and University of Cyprus, January 21, 2021
Purpose Older adults are more likely to be vitamin D deficient. The aim of the study was to determine whether these patients have worse outcomes with COVID-19.
Methods We conducted a prospective cohort study between 1 March and 30 April 2020 to assess the importance of vitamin D deficiency in older patients with COVID-19. The cohort consisted of patients aged ≥65 years presenting with symptoms consistent with COVID-19 (n=105). All patients were tested for serum 25-hydroxyvitamin D (25(OH)D) levels during acute illness. Diagnosis of COVID-19 was confirmed via viral reverse transcriptase PCR swab or supporting radiological evidence. COVID-19-positive arm (n=70) was sub-divided into vitamin D-deficient (≤30 nmol/L) (n=39) and -replete groups (n=35). Subgroups were assessed for disease severity using biochemical, radiological and clinical markers. Primary outcome was in-hospital mortality. Secondary outcomes were laboratory features of cytokine storm, thoracic imaging changes and requirement of non-invasive ventilation (NIV).
Results COVID-19-positive arm demonstrated lower median serum 25(OH)D level of 27 nmol/L (IQR=20–47 nmol/L) compared with COVID-19-negative arm, with median level of 52 nmol/L (IQR=31.5–71.5 nmol/L) (p value=0.0008). Among patients with vitamin D deficiency, there was higher peak D-dimer level (1914.00 μgFEU/L vs 1268.00 μgFEU/L) (p=0.034) and higher incidence of NIV support and high dependency unit admission (30.77% vs 9.68%) (p=0.042). No increased mortality was observed between groups.
Conclusion Older adults with vitamin D deficiency and COVID-19 may demonstrate worse morbidity outcomes. Vitamin D status may be a useful prognosticator.
Mental Disorders Forecast Chronic Physical Diseases, Premature Death
University of Michigan, January 22, 2021
Poor early-life mental health may jeopardize later-life physical health, according to a new study led by a University of Michigan researcher.
The study, published in the journal JAMA Network Open, indicates that people who experience psychiatric conditions when they are young are likely to experience excess age-related physical diseases when they are older.
Leah Richmond-Rakerd, U-M assistant professor of psychology, and colleagues found that this association cannot be explained by preexisting physical illness; they ruled out the possibility of reverse causation in which having a physical illness precipitates mental health problems. Prior studies had not taken this into account. This association is present across different mental disorders and different physical diseases, she said.
The researchers conducted a nationwide hospital-register study of 2.3 million New Zealanders—aged 10-60 years at baseline—followed across three decades (1988 to 2018). They tested whether individuals with mental disorders are at increased risk for subsequent chronic physical diseases and premature mortality.
Richmond-Rakerd and colleagues collected information about hospital admissions for different mental disorders, such as substance use disorders, psychotic disorders, mood disorders, anxiety disorders and self-harm behavior. In addition, researchers collected information about hospital admissions for different chronic physical diseases, ranging from coronary heart disease to cancer.
Across the 30-year period, individuals with mental disorders were more likely to develop subsequent physical diseases and they also died earlier than people without mental disorders, the study showed. They also experienced more medical hospitalizations, spent more time in hospitals for physical-disease treatment and accumulated more associated health care costs. These associations were present across all age groups and in both men and women.
The findings indicate that addressing mental health problems in early life might be a window of opportunity for preventing future physical diseases, Richmond-Rakerd said. They also suggest the importance of joined-up services, or integrated care.
"Our health care system often divides treatment between the brain and the body," she said. "Integrating the two could benefit population health."
Richmond-Rakerd said they chose New Zealand because there it is possible to link hospital registers and other administrative databases for the entire population of the country.
The study's co-authors are Stephanie D'Souza and Barry Milne of the University of Auckland, Avshalom Caspi and Terrie Moffitt of Duke University and King's College London.
'Aging well' greatly affected by hopes and fears for later life, study finds
Oregon State University, January 21, 2021
If you believe you are capable of becoming the healthy, engaged person you want to be in old age, you are much more likely to experience that outcome, a recent Oregon State University study shows.
"How we think about who we're going to be in old age is very predictive of exactly how we will be," said Shelbie Turner, a doctoral student in OSU's College of Public Health and Human Sciences and co-author on the study.
Previous studies on aging have found that how people thought about themselves at age 50 predicted a wide range of future health outcomes up to 40 years later -- cardiovascular events, memory, balance, will to live, hospitalizations; even mortality. 
"Previous research has shown that people who have positive views of aging at 50 live 7.5 years longer, on average, than people who don't," said Karen Hooker, co-author of the study and the Jo Anne Leonard Petersen Endowed Chair in Gerontology and Family Studies at OSU. 
Because self-perceptions of aging are linked to so many major health outcomes, Hooker and Turner wanted to understand what influences those perceptions. Their study looked specifically at the influence of two factors: self-efficacy associated with possible selves, meaning a person's perceived ability to become the person they want to be in the future; and optimism as a general personality trait. 
The researchers measured self-perception of aging by having respondents say how strongly they agreed or disagreed with statements such as, "Things keep getting worse as I get older," "I have as much pep as I had last year," "As you get older, you are less useful." They measured optimism in a similar way, with respondents ranking their agreement with statements like "In uncertain times I usually expect the best." 
To measure self-efficacy, the study used a dataset that compiled survey responses from older adults where they listed two "hoped-for" future selves and two "feared" future selves, and ranked how capable they felt of becoming the person they hoped to be and avoiding becoming the person they feared to be. 
Among the "hoped for" selves were things like "A social person with a strong network of friends" and "A healthy, active person." Examples of "feared" selves were "Chronically sick and in pain," "Being dependent on others for my day-to-day needs" and "A cranky, angry old woman." 
Results showed that, as predicted, higher optimism was associated with more positive self-perception of aging. Both "hoped-for" self-efficacy and "feared" self-efficacy were also significantly associated with self-perception of aging, above and beyond optimism as a trait. 
A major factor in how people see their own aging selves is internalizing ageist stereotypes, the researchers said. Examples of such stereotypes include assumptions that older adults are bad drivers, or suffer memory problems, or are unable to engage in physical activity anymore. 
"Kids as young as 4 years old already have negative stereotypes about old people," Hooker said. "Then, of course, if you're lucky enough to live to old age, they eventually apply to you." 
Those stereotypes get reinforced every time an older adult forgets something and jokes, "Another senior moment!" But the researchers say these thought patterns can do real harm.
"People need to realize that some of the negative health consequences in later life might not be biologically driven. The mind and the body are all interwoven," Hooker said. "If you believe these bad things are going to happen, over time that can erode people's willingness or maybe even eventually their ability to engage in those health behaviors that are going to keep them as healthy as they can be." 
A way to mitigate those negative stereotypes about aging is to promote intergenerational relationships, so younger people can see older adults enjoying happy, healthy lives. 
"The more you're around older people, the more you realize that it's not all bad," Turner said. "Older people can do some things better than young people do. Increasing opportunities for intergenerational relationships is one way we can make people more optimistic about aging."
Over half of cannabis users with Parkinson's disease report clinical benefits
University Medical Center Hamburg-Eppendorf (Germany), January 26, 2021
With medicinal cannabis now legalized in many parts of the world, there is growing interest in its use to alleviate symptoms of many illnesses including Parkinson's disease (PD). According to results of a survey of PD patients in Germany in the Journal of Parkinson's Disease, over 8% of patients with PD reported using cannabis products and more than half of those users (54%) reported a beneficial clinical effect.
Cannabis products containing THC (tetrahydrocannabinol, the main psychoactive compound of cannabis) can be prescribed in Germany when previous therapies are unsuccessful or not tolerated, and where cannabis can be expected with not a very unlikely chance to relieve disabling symptoms. CBD (pure cannabidiol, derived directly from the hemp plant, a cousin of the marijuana plant) is available without a prescription from pharmacies and on the internet.
"Medical cannabis was legally approved in Germany in 2017 when approval was given for therapy-resistant symptoms in severely affected patients independent of diagnosis and without clinical evidence-based data," explained lead investigator Prof. Dr. med. Carsten Buhmann, Department of Neurology, University Medical Center Hamburg-Eppendorf, Hamburg, Germany. "PD patients fulfilling these criteria are entitled to be prescribed medical cannabis, but there are few data about which type of cannabinoid and which route of administration might be promising for which PD patient and which symptoms. We also lack information about the extent to which the PD community is informed about medicinal cannabis and whether they have tried cannabis and, if so, with what result."
Investigators aimed to assess patient perceptions of medicinal cannabis as well as evaluate the experiences of patients already using cannabis products. They performed a nationwide, cross-sectional, questionnaire-based survey among members of the German Parkinson Association (Deutsche Parkinson Vereinigung e.V.), which is the largest consortium of PD patients in German-speaking countries with nearly 21,000 members. Questionnaires were sent out in April 2019 with the association's membership journal and were also distributed in the investigators' clinic.
Over 1,300 questionnaires were analyzed; results showed that interest in the PD community in medical cannabis was high, but knowledge about different types of products was limited. Fifty-one percent of respondents were aware of the legality of medicinal cannabis, and 28% were aware of the various routes of administration (inhaling versus oral administration), but only 9% were aware of the difference between THC and CBD. 
More than 8% of patients were already using cannabinoids and more than half of these users (54%) reported that it had a beneficial clinical effect. The overall tolerability was good. Over 40% of users reported that it helped manage pain and muscle cramps, and more than 20% of users reported a reduction of stiffness (akinesia), freezing, tremor, depression, anxiety, and restless legs. Patients reported that inhaled cannabis products containing THC were more efficient in treating stiffness than oral products containing CBD but were slightly less well tolerated. 
Patients using cannabis tended to be younger, living in large cities, and more aware of the legal and clinical aspects of medicinal cannabis. Sixty-five percent of non-users were interested in using medicinal cannabis, but lack of knowledge and fear of side effects were reported as main reasons for not trying it. 
"Our data confirm that PD patients have a high interest in treatment with medicinal cannabis but lacked knowledge about how to take it and especially the differences between the two main cannabinoids, THC and CBD," noted Prof. Dr. med. Buhmann. "Physicians should consider these aspects when advising their patients about treatment with medicinal cannabis. The data reported here may help physicians decide which patients could benefit, which symptoms could be addressed, and which type of cannabinoid and route of administration might be suitable."
"Cannabis intake might be related to a placebo effect because of high patient expectations and conditioning, but even that can be considered as a therapeutic effect. It has to be stressed, though, that our findings are based on subjective patient reports and that clinically appropriate studies are urgently needed," he concluded. 
Bastiaan R. Bloem, MD, PhD, Director, Radboudumc Center of Expertise for Parkinson & Movement Disorders, Nijmegen, The Netherlands, and Co-Editor-in Chief of the Journal of Parkinson's Disease, added: "These findings are interesting in that they confirm a widespread interest among patients in the use of cannabis as a potential treatment for people living with PD. It is important to emphasize that more research is needed before cannabis can be prescribed as a treatment, and that guidelines currently recommend against the use of cannabis, even as self-medication, because the efficacy is not well established, and because there are safety concerns (adverse effects include among others sedation and hallucinations). As such, the present paper mainly serves to emphasize the need for carefully controlled clinical trials to further establish both the efficacy and safety of cannabis treatment."
Covid lockdown loneliness linked to more depressive symptoms in older adults



University of Exeter (UK), January 22, 2021
Loneliness in adults aged 50 and over during the COVID-19 lockdown was linked to worsening depressive and other mental health symptoms, according to a large-scale online study. 
Loneliness emerged as a key factor linked to worsening symptoms of depression and anxiety in a study of more than 3,000 people aged 50 or over led by the University of Exeter and King's College London, and funded by The National Institute for Health Research (NIHR) Maudsley Biomedical Research Centre (BRC) . 
Researchers had access to data going back to 2015 for participants of the PROTECT online study. They also found that a decrease in physical activity since the start of the pandemic was associated with worsening symptoms of depression and anxiety during the pandemic. Other factors included being female and being retired. 
Dr Byron Creese, of the University of Exeter Medical School, who led the study, said: "Even before the pandemic, loneliness and physical activity levels were a huge issue in society, particularly among older people. Our study enabled us to compare mental health symptoms before and after COVID-19 in a large group of people aged 50 and over. We found that during lockdown, loneliness and decreased physical activity were associated with more symptoms of poor mental health, especially depression. It's now crucial that we build on this data to find new ways to mitigate risk of worsening mental health during the pandemic."
The study found that before the pandemic, lonely people would report an average of two symptoms of depression for at least several days over the previous last two weeks. During lockdown, lonely people reported either an increase in frequency of depressive symptoms, to more than half the days in the two week period, or a new symptom for at least several days in that timeframe. In people who were not lonely, levels of depressive symptoms were unaffected. 
PROTECT began in 2011, and has 25,000 participants signed up. Designed to understand the factors involved in healthy ageing, the innovative study combines detailed lifestyle questionnaires with cognitive tests that assess aspects of brain function including memory, judgment and reasoning over time. In May, researchers included a new questionnaire designed to assess the impact of COVID-19 on health and wellbeing. Running from May 13 to June 8, the questionnaire was completed by 3,300 people, of which 1,900 were long-standing PROTECT participants. The study is continuing to run so that longer term outcomes can be assessed. 
Zunera Khan, Research Portfolio Lead at Institute of Psychiatry, Psychology & Neuroscience said "We've found links between loneliness and a drop in physical exercise and worsening mental health symptoms. It should be within our power to find ways of keeping people socially engaged and active. Our online PROTECT platform ultimately aims to find new ways to engage people in their homes, however, technology can only be part of the picture. We need to ensure we can find new ways to help people stay active and social, whether they are online or not."
Professor Clive Ballard, Executive Dean and Pro-Vice Chancellor of the University of Exeter Medical School, who leads PROTECT, said: "We are only just beginning to learn the impact that COVID-19 is having on the health and wellbeing of older people. For example, the effect of any economic impact may not yet have emerged. Our large scale study will span a number of years, and will help us understand some of the longer-term effects of COVID-19 on mental health and wellbeing, and ultimately, on whether this has any knock-on effect on aspects of ageing, such as brain function and memory. "
The study plans to conduct further analysis on groups at particularly high risk, such as people with cognitive impairment and those with caring rolesG