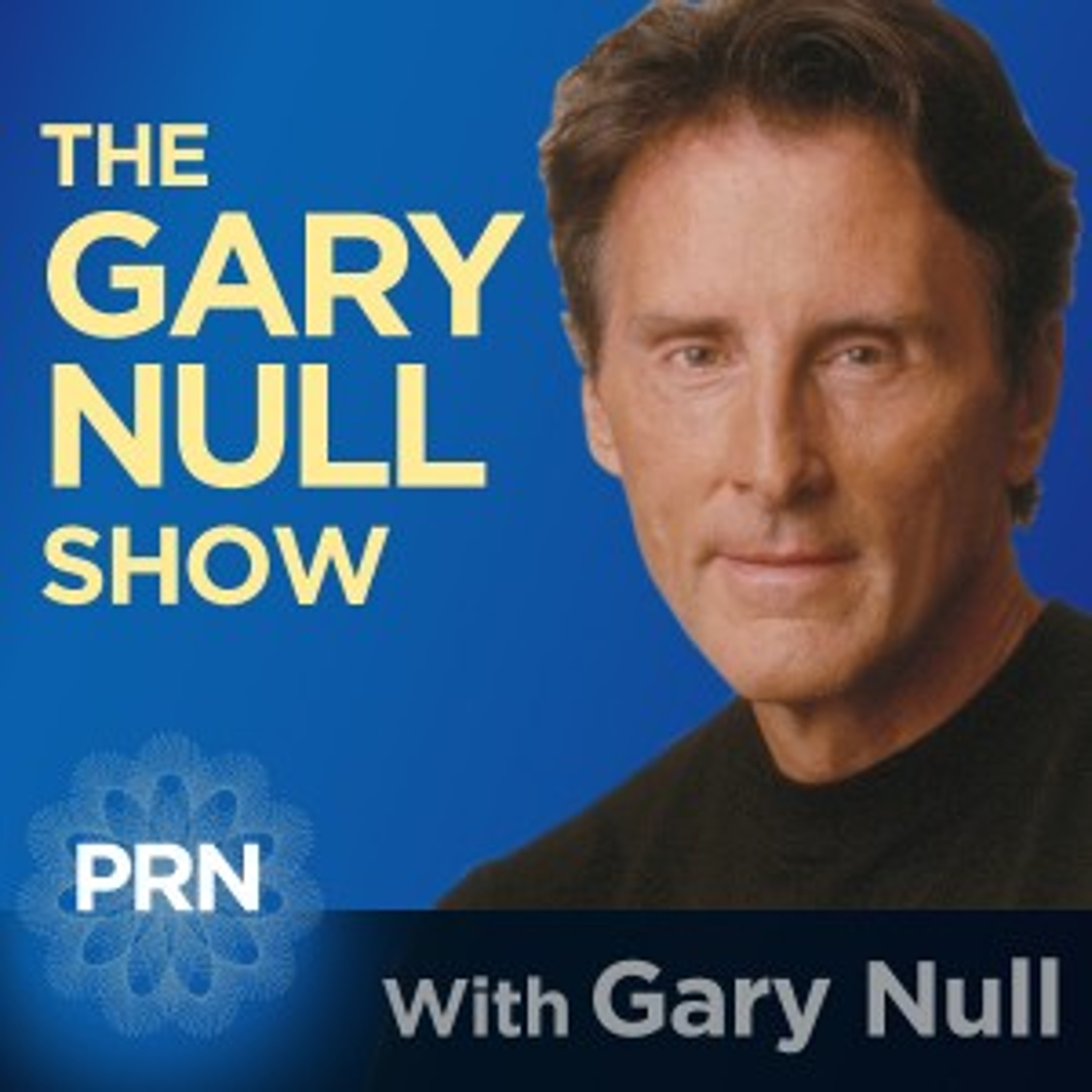 The effects of lycopene supplementation on serum insulin-like growth factor 1 (IGF-1) levels and cardiovascular disease
Ganzhou People's Hospital (China), February 22, 2021

The results of human studies assessing the efficacy of lycopene on insulin-like growth factor 1 (IGF-1) levels are inconsistent. Thus, we performed a systematic review and meta-analysis to examine the effects of lycopene supplementation on serum IGF-1 levels and cardiovascular disease.
Methods
The literature published up to January 2020 was searched using the electronic databases Scopus, PubMed/Medline, Web of Science, Embase and Google Scholar.
Results
Seven qualified trials were included in the current meta-analysis. IGF-1 levels were non-significantly decreased in lycopene group compared to the control (WMD: −6.74 ng/mL, 95 % CI: −23.01 to 9.52, p = 0.42; I2 = 94.3 %). Subgroup analysis revealed a significantly decrease in IGF-1 levels upon lycopene supplementation at doses ≥15 mg/d (WMD: −6.40 ng/mL), intervention period <12 weeks (WMD: −6.49 ng/mL), and subjects aged ≥60 years (WMD: −24.98 mg/dl). In addition, lycopene intake significantly reduced IGF-1 levels upon healthy conditions (WMD: −25.59 ng/mL) when compared with cancer patients (WMD: 0.35 ng/mL). In addition, the effect of lycopene supplementation was significant in patients diagnosed with cardiac disorders.
Conclusion
Overall, lycopene intake was not associated with reduced serum IGF-1 levels. However, association was significant when lycopene was administrated at doses >15 mg/d, for <12 weeks, as well as for healthy conditions and patients aged ≥60 years. In addition, lycopene supplementation exhibited potential health benefits in the management of patients with cardiac disorders.
Vitamin B6 may help keep COVID-19's cytokine storms at bay
Vitamin B6 may help calm cytokine storms and unclog blood clots linked to COVID-19's lethality. 
Hiroshima University (Japan), February 26, 2021
Who would have thought that a small basic compound like vitamin B6 in the banana or fish you had this morning may be key to your body's robust response against COVID-19?
Studies have so far explored the benefits of vitamins D and C and minerals like zinc and magnesium in fortifying immune response against COVID-19. But research on vitamin B6 has been mostly missing. Food scientist Thanutchaporn Kumrungsee hopes their paper published in Frontiers in Nutrition can be the first step in showing vitamin B6's potential in lowering the odds of patients becoming seriously ill with the coronavirus. 
"In addition to washing your hands, food and nutrition are among the first lines of defense against Covid-19 virus infection. Food is our first medicine and kitchen is our first pharmacy," Kumrungsee, an associate professor at Hiroshima University's Graduate School of Integrated Sciences for Life, said.
"Recently, many scientists have published papers regarding the role of diets and nutrients in the protection against COVID-19. However, very few scientists are paying attention to the important role of vitamin B6," she added.
In their paper, she and her fellow researchers pointed out growing evidence showing that vitamin B6 exerts a protective effect against chronic illnesses such as cardiovascular diseases and diabetes by suppressing inflammation, inflammasomes, oxidative stress, and carbonyl stress.
"Coronaviruses and influenza are among the viruses that can cause lethal lung injuries and death from acute respiratory distress syndrome worldwide. Viral infections evoke a 'cytokine storm,' leading to lung capillary endothelial cell inflammation, neutrophil infiltration, and increased oxidative stress," they said.
Kumrungsee explained that thrombosis (blood clotting) and cytokine storm (hyper inflammation) might be closely linked to the graveness of COVID-19. Cytokine storms happen when the immune system dangerously goes into overdrive and starts attacking even the healthy cells. Meanwhile, blood clots linked to COVID-19 can block capillaries, damaging vital organs like the heart, lungs, liver, and kidneys. 
Vitamin B6 is a known anti-thrombosis and anti-inflammation nutrient. Deficiency in this vitamin is also associated with lower immune function and higher susceptibility to viral infections.
"Vitamin B6 has a close relationship with the immune system. Its levels always drop in people under chronic inflammation such as obesity, diabetes, and heart diseases. We can see from the news that obese and diabetic people are at high risk for COVID-19," Kumrungsee said.
"Thus, our attempt in this paper is to shed light on the possible involvement of vitamin B6 in decreasing the severity of COVID-19."
The associate professor said she is looking forward to clinical trials that would test their hypothesis.
"It is of great interest to examine if vitamin B6 exerts protection against novel types of virus infection and pneumonia which will be encountered in the future. At present, there is few information regarding the protective role of nutrients against pneumonia and lung diseases," she said.
"After COVID-19, we should develop the area of nutrition for lung diseases such as pneumonia and lung cancer."
Mushrooms add important nutrients when included in the typical diet
Mushroom Council, February 24, 2021 
The second study published in as many months has identified another reason to add more mushrooms to the recommended American diet. The new research , published in Food & Nutrition Research (February 2021), examined the addition of mushrooms to U.S. Department of Agriculture (USDA) Food Patterns resulting in the increase of several micronutrients including shortfall nutrients, while having a minimal to zero impact on overall calories, sodium or saturated fat. 
Dr. Victor L. Fulgoni III and Dr. Sanjiv Agarwal looked at the nutritional effect of substituting a serving of various foods recommended to be moderated in the diet by the 2015-2020 U.S. Dietary Guidelines with an 84-gram serving of mushrooms on nutrient profiles in USDA's Healthy US style, Mediterranean-style and Vegetarian Eating Patterns. This is a similar approach that the USDA used for determining its Dietary Guidelines . For the mushroom serving, researchers looked at a composite of white, crimini and portabella mushrooms at a 1:1:1 ratio; one scenario including UV-light exposed mushrooms; and one scenario including oyster mushrooms.
"Simply adding an 84-gram serving, or what would be the equivalent of 5 medium white mushrooms, to USDA Food Patterns increased several shortfall nutrients including potassium as well as other B vitamins and minerals and had minimal to no impact on overall calories, sodium or saturated fat," said Dr. Fulgoni. 
Depending on the pattern type and calorie level, key findings include:
The addition of a serving (84 g) of mushrooms to the diet resulted in an increase in potassium (8%-12%), copper (16%-26%), selenium (11%-23%), riboflavin (12%-18%) and niacin (11%-26%), but had no impact on calories, carbohydrate, fat or sodium.

The addition of a serving (84 g) of oyster mushrooms increased vitamin D (8%-11%) and choline (10%-16%) in USDA Food Patterns. 

Mushrooms exposed to UV-light to increase vitamin D levels to 200 IU/serving also increased vitamin D by 67%-90% in USDA Food Patterns. 

A composite of white, crimini and portabella mushrooms at a 1:1:1 ratio would be expected to add 2.24 mg ergothioneine and 3.53 mg glutathione, while oyster mushrooms would provide 24.0 mg ergothioneine and 12.3 mg glutathione. (Note: the USDA Food Patterns as well as USDA FoodData Central do not include analytical data either of these antioxidants at this time).
Results Mirror Similar Modeling Study
Drs. Fulgoni and Agarwal also modeled the addition of mushrooms to National Health and Nutrition Examination Survey (NHANES) 2011-2016 dietary data looking at a composite of white, crimini and portabella mushrooms at a 1:1:1 ratio; one scenario including UV-light exposed mushrooms; and one scenario including oyster mushrooms for both 9-18 years and 19+ years of age based on an 84g or ½ cup equivalent serving . Similar to the USDA Food Patterns, the NHANES data found the addition of a serving (84 g) of mushrooms to the diet resulted in an increase in dietary fiber (5%-6%), copper (24%-32%), phosphorus (6%), potassium (12%-14%), selenium (13%-14%), zinc (5%-6%), riboflavin (13%-15%), niacin (13%-14%), and choline (5%-6%) in both adolescents and adults; but had no impact on calories, carbohydrate, fat or sodium.
Looking specifically at vitamin D, the study shows that when commonly consumed mushrooms are exposed to UV-light to provide 5 mcg vitamin D per serving, vitamin D intake could meet and slightly exceed the recommended daily value (98% - 104%) for both the 9 -18 year and 19+ year groups as well as decrease inadequacy of this shortfall nutrient in the population. In addition, a serving of UV-light exposed commonly consumed mushrooms decreased population inadequacy for vitamin D from 95.3% to 52.8% for age group 9-18 years and from 94.9% to 63.6% for age group 19+ years.
Mushrooms Role in the Dietary Guidelines
Mushrooms are fungi - a member of the third food kingdom - biologically distinct from plant and animal-derived foods that comprise the USDA food patterns yet have a unique nutrient profile that provides nutrients common to both plant and animal foods. Although classified into food grouping systems by their use as a vegetable, mushrooms' increasing use in main entrees in plant-based diets is growing, supporting consumers' efforts to follow food-based dietary guidance recommendations to lower intake of calories, saturated fatty acids, and sodium while increasing intake of under-consumed nutrients including fiber, potassium and vitamin D.
When considering mushrooms' role in diet quality and helping consumers achieve healthy eating patterns, a previous analysis of NHANES 2001-2010 data discovered that mushroom intake was associated with higher intakes of several key nutrients and thus better diet quality . However, intake was low - about 21g per day among mushroom consumers. Because of mushrooms' culinary versatility and unique nutrient profile, greater recognition of mushrooms in dietary guidance is an opportunity to improve diet quality, particularly to increase consumption of vegetables. 
"Results from this current research on modeling the nutritional impact of mushrooms on USDA healthy eating patterns are now available for consideration by the 2025-2030 Dietary Guidelines Advisory Committee," said Mary Jo Feeney, MS, RD, FADA and nutrition research coordinator to the Mushroom Council. 
Mushrooms: A Nutrient Powerhouse
Often grouped with vegetables, mushrooms provide many of the nutrient attributes of produce, as well as attributes more commonly found in meat, beans or grains. According to the USDA's FoodData Central , one serving (5 medium/90g) of white, raw mushrooms contains 20 calories, 0g fat, 3g protein and is very low in sodium (0mg/<1% recommended daily value). Few foods naturally contain vitamin D, and mushrooms are unique in that they are the only food in the produce aisle that contain vitamin D. Specifically, one serving of raw, UV-exposed, white (90g) and crimini (80g) mushrooms contains 23.6mcg (118% RDA) and 25.52mcg (128% RDA) of vitamin D, respectively. 
More Research from the Mushroom Council Still to Come
With mushrooms growing in awareness and consideration among consumers nationwide, in 2019, the Mushroom Council made a $1.5 million multi-year investment in research to help broaden understanding of the food's nutritional qualities and overall health benefits.
In addition to the analysis of mushrooms for bioactives/ergothioneine for inclusion in USDA FoodData Central database, additional research projects approved include:
Health promoting effects of including mushrooms as part of a healthy eating pattern. 

Mushrooms' relationship with cognitive health in older adults.

Mushrooms' impact on brain health in an animal model.
Since 2002, the Council has conducted research that supports greater mushroom demand by discovering nutrient and health benefits of mushrooms. Published results from these projects form the basis for communicating these benefits to consumers and health influencers.
Israeli researchers say spirulina algae could reduce COVID mortality rate
Matis Research Institute (Iceland) & IDC Herzliya School of Sustainability (Israel), February 24m 2021
A team of scientists from Israel and Iceland have published research showing that an extract of spirulina algae has the potential to reduce the chances of COVID-19 patients developing a serious case of the disease.
The research, published in the peer-reviewed journal Marine Biotechnology, found that an extract of photosynthetically manipulated Spirulina is 70% effective in inhibiting the release of the cytokine TNF-a, a small signaling protein used by the immune system.

The research was conducted in a MIGAL laboratory in northern Israel with algae grown and cultivated by the Israeli company VAXA, which is located in Iceland. VAXA received funding from the European Union to explore and develop natural treatments for coronavirus.
Iceland's MATIS Research Institute also participated in the study.
In a small percentage of patients, infection with the coronavirus causes the immune system to release an excessive number of TNF-a cytokines, resulting in what is known as a cytokine storm. The storm causes acute respiratory distress syndrome and damage to other organs, the leading cause of death in COVID-19 patients.
"If you control or are able to mitigate the excessive release of TNF-a, you can eventually reduce mortality," said Asaf Tzachor, a researcher from the IDC Herzliya School of Sustainability and the lead author of the study.
During cultivation, growth conditions were adjusted to control the algae's metabolomic profile and bioactive molecules. The result is what Tzachor refers to as "enhanced" algae.

Tzachor said that despite the special growth mechanism, the algae are a completely natural substance and should not produce any side effects. Spirulina is approved by the US Food and Drug Administration as a dietary substance. It is administrated orally in liquid drops.
"This is natural, so it is unlikely that we would see an adverse or harmful response in patients as you sometimes see in patients that are treated with chemical or synthetic drugs," he said.
The algae have been shown to reduce inflammation. Tzachor said that if proven effective, spirulina could also be used against other coronaviruses and influenza.
The flu also induces a cytokine storm.
"If we succeed in the next steps," said Dr. Dorit Avni, director of the laboratory at MIGAL, "there is a range of diseases that can be treated using this innovative solution – as a preventative treatment or a supportive treatment."
Moreover, because it is a treatment against the effect of the virus on the body, its impact should not be affected by virus mutations.
"In this study, it was exciting to discover such activity in algae that was grown under controlled conditions, using sustainable aquaculture methods," said MATIS's Dr. Sophie Jensen. "Although active ingredients have not yet been identified with absolute certainty, the extract opens a space for clinical trials that offer a variety of anti-inflammatory treatments, for COVID-19 and beyond."
Tzachor said that the team now hopes to run human clinical trials.
"If clinical trials confirm the efficacy of our suggested therapy at the rates reported, the substance can become available to the general population," he said.
"We hope this research would urge the communities of regulators and investors and pharma companies to invest more resources and give more attention to natural-based therapies. The potential is unbelievable."
Fish oil supplements could be 'as good as drugs' for treating ADHD in children with omega-3 deficiency
Kings College London, February 21, 2021
Omega-3 supplements could be just as effective as drugs for some children with ADHD, a study suggests.
Researchers found fish oil helped youngsters with attention deficit hyperactivity disorder to focus, if they were deficient in the nutrient. However, it did not help and even had the opposite effect in children who already had healthy or high levels of omega-3, which is most commonly got from fish. Scientists said their trial laid a path for 'nutritional interventions' but that parents should always check with a doctor first. 
Hundreds of thousands of children in the UK and around six million in the US are believed to have attention deficit hyperactivity disorder (ADHD) and struggle to concentrate as a result.
King's College London researchers trialled omega-3 supplements on 92 children with ADHD between the ages of six and 18 in Taiwan.  
They focused on eicosapentaenoic acid (EPA) and gave all the children either that or a placebo for 12 weeks. Among the children who had naturally low EPA and got supplements, the scientists noticed 'improvements in focused attention and vigilance'.
There was no improvement, however, for children with normal starting levels of EPA, the academics found. And for those youngsters who naturally had a lot, they became more impulsive which suggested the supplements had an opposite effect to what was intended.
For those children with omega-3 deficiency, fish oil supplements could be a preferable option to standard stimulant treatments,' said Professor Carmine Pariante, a senior psychiatry researcher.
'Our study sets an important precedent for other nutritional interventions, and we can start bringing the benefits of "personalised psychiatry" to children with ADHD.'
In the UK children with ADHD who need medication are usually given drugs known by the brand names Ritalin, Vyvanse, Strattera or Tenex.
Although effective, these medicines can alter children's moods, lead to anxiety or depression, make people drowsy or give them sleep problems.
Signs of omega-3 deficiency include dry and scaly skin, eczema or dry eyes, which may be indicators the treatment could work for a child.
Low levels of omega-3 fatty acids have in the past been linked to higher rates of severe ADHD.
But past studies looking at the relationship between omega-3 supplements and ADHD found they didn't make much difference. 
This could be because only a specific subset of people are likely to find the treatment useful. 
Dr Jane Chang, one of the lead researchers, said: 'Our results suggest that fish oil supplements are at least as effective as conventional pharmacological treatments among those children with ADHD who have omega-3 deficiency.
'On the other hand, it is possible to have too much of a good thing, and parents should always consult with their children's psychiatrists since our study suggests there could be negative effects for some children.'
Omega-3 fatty acids could be useful for improving children's brain health because the body uses them to help construct cells around the body and inside the brain.
Evidence also suggests they can have antioxidant effects and reduce swelling, which may encourage healthier brain cells and reduce the risk of dysfunction.
Professor Kuan-Pin Su, from China Medical University in Taiwan, added: 'High blood-levels of EPA without using supplements can be achieved through a good diet with plenty of fish, which is common in some Asian countries like Taiwan and Japan.
'It is possible that EPA deficiency is more common among children with ADHD in countries with less fish consumption, such as in North America and many countries in Europe, and that fish oil supplementation could therefore have more widespread benefits for treating the condition than in our study.' 
Dr Jessica Agney-Blais, a psychiatry researcher at King's College London, was not involved with the research but didn't agree with Dr Chang's assessment of the study.
She said: 'The findings from this study offer the interesting suggestion that benefits of fish oil supplementation for performance on some neuropsychological measures of attention may be specific to those with lower levels of eicosapentaenoic acid (EPA) at baseline.   
'However, these findings remain suggestive given the small number of participants (29) with low baseline EPA levels (so, about 15 people in the fish oil group compared to about 15 in the placebo group).
'It is very important to keep in mind that this study did not find any benefit of fish oil supplementation over placebo on ADHD symptom levels or emotional problems among participants. 
'These are outcomes that many studies find do improve with conventional pharmacological treatments for ADHD. 
'Therefore, these findings do not suggest that fish oil supplementation is better – or as effective – as stimulant medication in treating ADHD symptoms.'
The research was published in the journal Translational Psychiatry, published by Nature.
Tai Chi and Qi Gong therapies as a complementary treatment in Parkinson's disease – a systematic review
Jerzy Kukuczka Academy of Physical Education (Poland)

Parkinson's disease (PD) is a progressive and one of the most prevalent neurodegenerative disorders, leading to the loss of motor and non-motor function as well as a reduction in quality of life.1, 2, 3 It is established that physical therapy is the most widely-used form of allied health care for PD, and it is considered as an integral part of PD treatment.4 Moreover, there is evidence that the conventional treatment provides great benefits to people with PD;5 however, its effectiveness in delaying the progression of the disorder is not sufficient. Based on previous studies, physical therapy in PD focuses on the most common motor impairments, including body transfers, posture, reaching and grasping (upper limb function), balance deficits (and falls), gait, and physical capacity.5, 6, 7, 8 However, the positive effects of exercise increase when mind-body therapies, such as Tai Chi, Qigong, Yoga, and Pilates, are added.9,10 Tai Chi and Qigong, as traditional Chinese mind-body therapies, have become a popular form of complementary and alternative medicine in PD.

The initial search retrieved a total of 1,387 articles from the databases. After the removal of duplicate articles, 151 potential articles were identified. After the abstract review, 75 full text articles were assessed for the eligibility criteria. Finally, 26 articles met all of the inclusion criteria and were included in the systematic review. Fig. 1presents a flowchart of the literature search process.

The current state of knowledge shows that both Tai Chi and Qigong interventions might offer a promising complementary therapy in PD. Due to their unique approach integrating body, mind, and spirit, these methods can be widely used in health care and in the treatment of specific functional dysfunctions, mainly in early and mild stages of Parkinson's disease. However, due to methodological bias further large-scale trials are needed. Major questions waiting an answer include estimating the optimal frequency and duration of the Tai Chi or Qigong intervention as well as providing objective measurements of primary and secondary outcomes given the complex nature of PD.